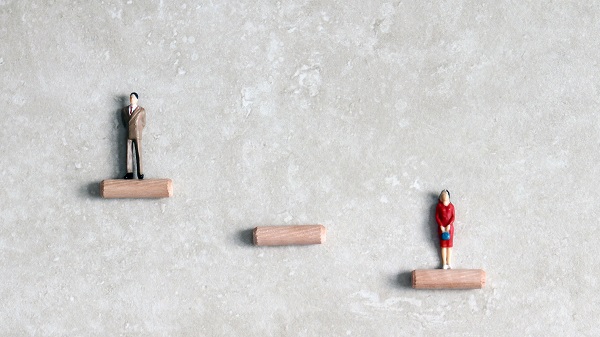 The majority of women working in town planning face barriers climbing the professional ladder because of their gender, a study has found.
Research carried out by the Royal Town Planning Institute (RTPI) reveals that many women face sexist or inappropriate comments at work, feel they are not taken seriously by male colleagues or feel their workplace reflects 'masculine norms and behavior'.
The study, Women and Planning, sets out 15 key recommendations for improving gender equality in planning. These include establishing equal pay between men and women, setting up confidential systems for reporting sexist behaviours and implementing family and carer-friendly policies for both men and women.
The research, launched today to mark International Women's Day, involved discussions with 50 women and two men from England, Scotland, Australia, New Zealand, Canada and the US, in a bid to gain a better understanding of the barriers directly related to gender.
Author of the report, Professor Aude Bicquelet-Lock, who is deputy head of policy and research at the RTPI, said: "More than half of the women we spoke to said they felt their opportunities for promotion were limited because of their gender and close to half said they had experienced sexist or inappropriate comments at work."
"Our results showed that women are particularly at risk of discrimination when returning from maternity leave."
Last month the RTPI launched a 10-year action plan to make the planning profession more diverse and inclusive.
The action plan – CHANGE – was developed to help create a profession that is genuinely representative of society, which includes recognising and addressing the need for broader visibility of diversity at all levels.
The Institute will strive to create and promote a clear vision and definition of diversity and inclusivity, will set up effective structures to drive and measure diversity and inclusivity strategies and will leverage its convening power to create a more diverse and inclusive planning industry.
The organisation has also said it will appoint a diversity and inclusivity manager to drive the changes.
Professor Bicquelet-Lock added: "Developing the conversation around the need for diversity in the planning profession is not a 'parochial' exercise. Without genuine commitment to address issues around gender inequality there is a real risk that the profession will miss out on the benefits of nurturing and retaining real talents as well as the opportunity to create diverse and inclusive communities."
In 2019, research by the organisation 'Women in Planning' found that only 17% of director and above roles were held by women with just 5% of senior director, senior partner or managing director roles occupied by women.
Click here to read a blog about one woman's journey to the top of the planning profession.