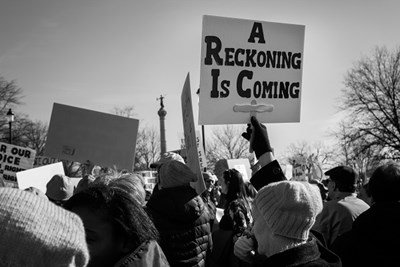 This study investigates the role of women and planning; both of women working within the profession; and the impact of the profession on the day-to-day lives of women.
Results of this study will inform a report on Women and Planning. Results may be subsequently published as an academic article in a peer-reviewed journal. They may also inform the background of the RTPI Inclusion and Diversity Action Plan which will be launched later on this year.
Background
An RTPI survey found that a relatively important proportion of female planners have faced—and are sometimes still facing— important barriers to their professional advancement.
In particular, the barrier of gender – which was suggested by 24% of female respondents compared to just 2% of male respondents, and the lack of family-friendly employer policies – mentioned by 14% of female respondents compared to 2% of their male counterparts.
Study aims
The primary aim of this study is to better understand the professional journey of female planners – in particular, the barriers and obstacles directly or indirectly related to gender as experienced by women working in the planning profession. A second aim is to gauge the impact of gender mainstreaming on planning related issues – that is, to gain an in-depth understanding of the success and failure to implement planning policies sensitive to gender specific needs in urban and rural environments.
Results
Findings of this research suggest that 'sexism' (from inappropriate comments to lack of promotion of female employees) remains an issue across all planning sectors (public, private, third and academic) and among all cohorts of respondents. They also suggest that lack of family friendly policies (and lack of support upon return from maternity leave) are still perceived as crucial barriers to professional advancement. Outputs of the research were presented at the Women and Planning in the UK conference on 20th/21st May 2019 at the Leeds Planning School.
Download the report here
More information
Read the briefing about the project here.
See more in our blog Women and Planning: Perspectives from Westminster.
For more information please contact: [email protected].