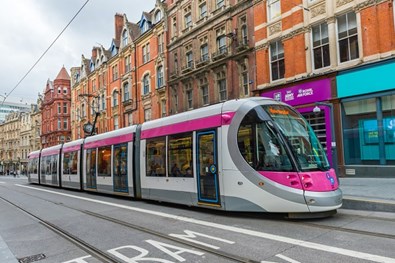 The RTPI-TPS Transport Planning Network (TPN) is a member-driven forum for transport planners and those with an interest in transport issues. It is run jointly between the RTPI and the Transport Planning Society.
TPN membership offers a great range of benefits and opportunities, including:
A regular email bulletin with details of events, reports and good practice
Opportunities to contribute to policy and research development
Virtual and face-to-face networking opportunities
Provision of support and encouragement in your professional activities
Campaigns for improvements in policy and practice
RTPI and TPS members can click here to register for the network 
Our last network conference: Creating Visions for Better Places 
In November 2019, RTPI and TPS members came together with civil servants, academics and other professionals to discuss the role of place-based visions in achieving sustainable transport and patterns of land use. With keynote presentations from Professor Phil Goodwin and Lynda Addison OBE, and a series of interactive workshops led by experienced practitioners, delegates explored the past, present and future role of visions in the planning system. The conference was kindly supported by Arup. 
Download a summary of the event 
Network management  
Nick Perrins MRTPI is the Chair of the Transport Planning Network. Nick is Head of Planning and Building Control at Bournemouth, Christchurch and Poole Council where he is responsible for overseeing all planning functions and working with colleagues to help facilitate the sustainable development of the area. He has over 16 years experience in town planning and has worked in a number of public and private sector roles. In his career to date, Nick has been involved in a variety of major projects including residential urban extensions, institutional estate development and policy production that required integrated solutions to planning and transport issues.
With a strong background in strategic planning Nick is a firm believer in the need for a joined up approach to land use and transport planning, and the planning system's role in supporting modal shift to more sustainable modes of travel and away from traditional car dependence. He also has a strong interest in understanding how places work in terms of the relationship between economic activity and accessibility to help inform the better planning of our towns, cities and supporting communities.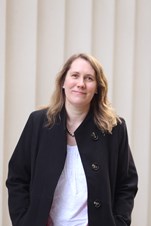 Joanna Ward FRGS MTPS is the Vice-Chair of the Transport Planning Network. Joanna is a highly experienced and motivated Transport Professional with a special interest in Sustainable and Active Transport solutions, and has has worked in the transport sector for over 20 years. She has proven track record working across the public, private and charity sector for a wide client base.
Joanna currently she leads the Transport team at Elliott Wood and is a Board Director of the Transport Planning Society as well as a member of the All-Party Parliamentary Cycling and Walking group and an active member of Women in Transport. She is a strong advocate for walking and cycling and leads by example through her daily use those modes as well as public transport. She written and presented extensively on the need for more diversity and inclusion transport planning and governance.