The RTPI conducts and commissions research as a key part of its committment to advancing the art and science of planning.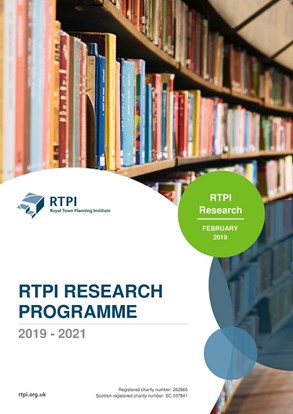 View recent RTPI research projects.
From January 2017 to September 2018 the RTPI led an extensive engagement exercise on the future of its research programme. The goal was to inform our research strategy; to define the aims and principles of our research, and to establish the focus of future research projects.
As an institute in charge of delivering, commissioning and linking different types of planning research together, we are in a key position to help address both perennial and new planning challenges. Hence, a final aim here is to define our Ethos and to articulate our vision for the next three years.
Read the RTPI's Research Programme for 2019-21 
Another goal was to design a new research framework for the planning profession which can be used by practitioners, research institutes, academics, and funding bodies to engage in (or prioritise) research activities in the UK and abroad. To this end we published the findings from our consultation as a separate document.
Read the key findings from the consultation: An Agenda For Planning Research