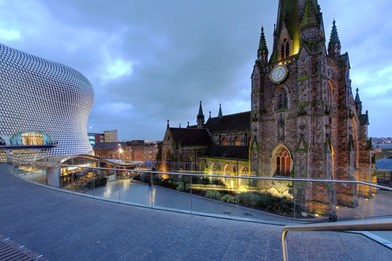 The Royal Town Planning Institute's Urban Design Network is engaged in championing the value of good urban design - to clients, developers, local authorities and other community decision makers - and to maintain the ground secured in recent years in terms of the policy basis for high quality design and the whole philosophy of design review and place-making.
The network aims to address issues that might bring greater clarity to urban design in planning practice. The networks runs a regular bulletin and organises and sponsors events related to the current issues in Urban Design and offering continuing professional development for the all planning practitioners. It also includes an Historic Environment Group.
For further information about joining the Urban Design Network, please email [email protected] or complete our joining form. 
Not an RTPI member yet? Explore the different options to join the RTPI on our Membership page.
For more information about the Network and its activities, to receive a sample bulletin or if you are interested in putting on an event, please contact the Network Manager at [email protected].