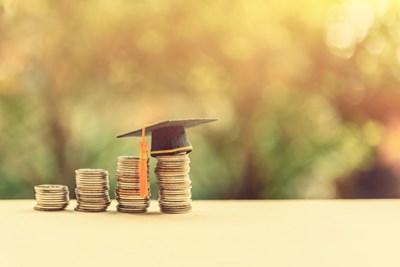 We run two bursary schemes to help future planners take the next step.  We want to improve diversity and access into the profession for the next generation. The schemes have been created in partnership with UK universities and government departments.  If you would like more information about opportunities for an exciting and rewarding career in planning, shaping communities and taking action against climate change, have a look at our About Planning guide.


RTPI Future Planners bursary
Convert to planning in one year! The Future Planners bursary is now open and available in Scotland and Northern Ireland for postgraduate students starting in autumn 2021 – contact the university at which you are applying to study to register your interest early and find out more.
The RTPI Future Planners Bursary programme is open to graduates from any discipline who enrol on a fully accredited planning Master's degree at an RTPI-accredited Planning School in Scotland or Northern Ireland.
Please note that those undertaking the Chartered Town Planner Degree Apprenticeship are not eligible for a Future Planners bursary.
How it works
Each successful applicant receives £2,000 after enrolment. Universities may offer this bursary as a fee waiver or, alternatively, you will be able to decide how to use the funds. Ask the universities you are thinking of applying to, and check the course. Courses must be listed on our website as fully accredited postgraduate degrees.
How to qualify
You could qualify for the Future Planners bursary if you:
• are eligible to work in the UK or Ireland after graduation;
• have a First or Upper 2nd class undergraduate degree;
• can show that you are interested in a career in town planning;
• have applied for a fully accredited Planning Master's degree at a university in Scotland or Northern Ireland.
Universities will award the bursaries based on these criteria and any local requirements. The scheme is currently grant-funded by the Scottish Government and the Northern Ireland Department for Infrastructure.
Please note that you must apply for the bursary through the university at which you hope to study. For local selection procedures, please contact the university.

RTPI Trust bursary
Celebrating excellence and inclusivity! This bursary is available to undergraduate students.
How to apply
You could be selected for £2,000 through your university if you:
• are eligible to work in the UK or Ireland after graduation;
• have a registered disability (or study plan) or are from a diverse under-represented group in the profession;
• are studying on a fully accredited undergraduate Planning degree at any UK or Irish university;
• are in the second year of the course or onwards.
Speak to your course leader for more information. Universities will nominate students as potential recipients based on these criteria and the RTPI will award this bursary following a selection procedure. This scheme is funded by a three-year grant from the RTPI Trust.
Launching soon: RTPI Michael Welbank Scholarship
This widening participation Scholarship programme, commemorating the work of former RTPI President Michael Welbank MBE, is open to students on accredited undergraduate degrees at London accredited Planning Schools.
To be eligible for the £2,000 RTPI Welbank Scholarship, you must:
Be enrolled on an accredited undergraduate course at London South Bank University, University College London, or the University of Westminster.
Have enrolled at the University via the University's widening participation programme.
Be a UK national or have the right to work in the UK after graduation.
Be a home resident in the London boroughs, and have an interest in planning and sustainability in London.
Commit to write a short blog for the RTPI on the theme of urban design in London, an area of particular interest to Michael Welbank, should you receive a Scholarship.
Commit to become a student member of the RTPI, if you are not a member already, should you receive a Scholarship.
For further details, please speak to your course leader.
Contact us
Email: [email protected]
Other content you might be interested in