The aims for the Planning Aid Group are:
Supporting the activities and promotion of Planning Aid in the North East
Offer support to neighbourhood groups, community group as well as local authorities
Give assistance on a national level
The group mostly communicate via email although they do try to meet once/twice a year.
Planning Aid Steering Group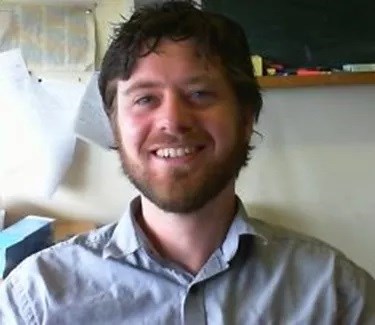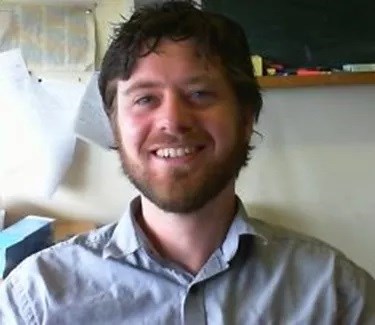 David Webb
PAE Chair
Dave is the current representative for the North East Region. He is a Senior Lecturer at Newcastle University and as well as co-ordinating planning aid work is keen to draw connections between advocacy, policy work and the community and voluntary sectors.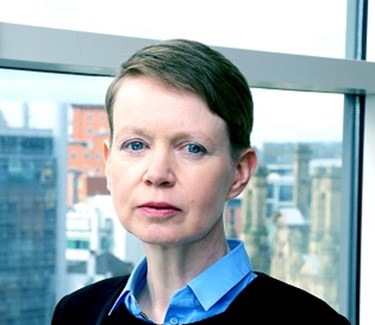 Jan Bessell
Strategic Planning Advisor for Pinsent Masons LLP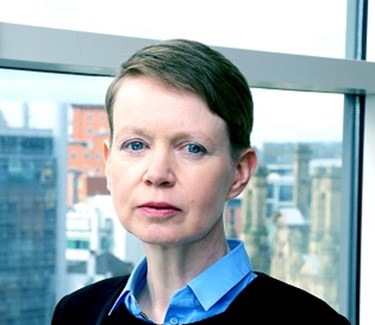 Jan Bessell
Strategic Planning Advisor for Pinsent Masons LLP
Jan has significant experience of examining (former Examining Inspector PINS) and advising on a wide range of nationally significant infrastructure and major development projects across the full range of sectors including new settlements and urban extensions, energy, water and waste water, transport, business and commercial, ports and airports dealing with a wide range of issues from development consent orders, strategic plans, EIA, biodiversity, design, Water Framework Regulations, Habitats Regulations Assessment, community engagement and compulsory purchase. Jan has been recognised as one of 'the most influential women in UK planning'. She is Board Chair of the National Infrastructure Planning Association.

Jan is a Fellow of the Royal Town Planning Institute (FRTPI) and currently sits as Vice Chair of the RTPI English Policy Panel. She is also on the Partnership Accreditation Board for Glasgow University and continues to be engaged with Planning Aid.
Chris Myers
Chris Myers
Chris Myers, Regeneration Projects Manager, Regeneration and Economic Development, Durham County Council Chris has worked in the North East on planning and regeneration projects for over 20 years, working for the County Council since 2009 within the regeneration service. Prior to this, he was responsible for the planning policy & design and conservation function of the former Sedgefield Borough Council. He has been a chartered member of the Royal Town Planning Institute since 1997 and a Planning Aid volunteer since 1998. His work with the County Council has encompassed developing and delivering a wide variety of complex, high value regeneration projects. He has been heavily involved with the award winning projects at the Witham Hall, Barnard Castle and Seaham Harbour Marina. He is currently working with the Brighter Bishop Auckland Regeneration Partnership Board, including the Auckland Project and Eleven Arches to bring forward the new heritage focused visitor attraction in Bishop Auckland, and the proposed Durham History Centre.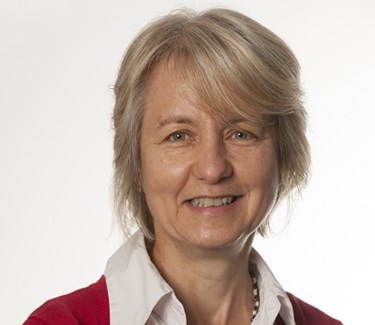 Teresa Strachan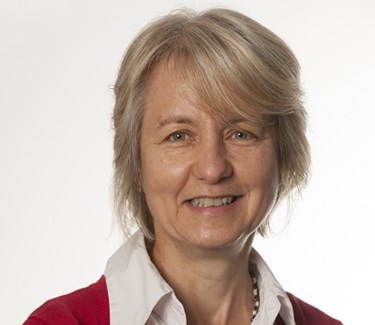 Teresa Strachan
As both a chartered town planner and lecturer, I am passionate about the potential for transforming communities and young people's lives through a participatory approach to planning. Before joining the School of Architecture Planning and Landscape at Newcastle University as a Professional Practice Tutor in 2007, I had most recently worked for Planning Aid North as a Community Planner, bringing planning education to young people in County Durham. That work continues to inspire my teaching. I believe that the planning profession has a responsibility to promote the public's awareness of planning and its engagement in it. In 2014 I founded the student volunteer project 'YES Planning', which enables planning students to develop their engagement skills by getting involved in current planning education in schools and in community planning initiatives. In 2015, the students' own engagement toolkit was shortlisted for that year's regional Royal Town Planning Institute's 'Excellence in Planning' award for their work. A subsequent YES Planning spinoff project, 'Canny Planners', which helps young people to explore the issues around hot food takeaways, was shortlisted for the 2019 Sir Peter Hall Award for Wider Engagement. Student volunteers regularly deliver 'Canny Planners' to local school children.
Prof Colin Haylock
Prof Colin Haylock
Colin Haylock is a Newcastle based architect-planner with over 40 years' experience. He now provides consultancy services primarily in heritage and other sensitive environments. He led a multi-disciplinary Environmental Design Team for Newcastle City Council for over ten years with work ranging from Grainger Town to Newcastle Great Park and the East Quayside redevelopment. He was RTPI President in 2012 and since 2000 has been heavily involved in national work on planning and design through CABE and the Design Council. He is a Visiting Professor and Lecturer at UCL, a Member of Historic England's Expert Advisory group, a High Streets Task Force Expert, a Member of the Design Review Panels for the North East and Yorkshire and of the Fabric Committee for Durham Cathedral. He has had recent past roles with Newcastle University, the London Mayor's Design Advisory Group and the Planning Committee for the Old Oak and Park Royal Mayoral Development Corporation.
Andrew Dorrian
Senior Transport Planner at Transport NE Strategy Unit and RTPI NE Honorary Secretary & Treasurer
Andrew Dorrian
Senior Transport Planner at Transport NE Strategy Unit and RTPI NE Honorary Secretary & Treasurer
A chartered Town Planner and member of the Transport Planning Society Andrew is a Senior Transport Planner at Transport North East. He works in Transport and Infrastructure planning responsible for the development and delivery of the North East's transport pipeline and transport plan. Andrew prepares major funding bids develops regional policy and strategy and project manages the delivery of capital and revenue funding in the region. Andrew works closely with local authority, national and subnational partners in linking transport planning wider spatial planning outcomes.
Prior to joining the Transport North East, Andrew spend six years at Transport for London working in development management across South London. He also gained experience in TfL's Commercial Development team. Whilst in London Andrew was Chair of the RTPI region in 2016 and was Honorary Secretary prior to that. He is now the Honorary Secretary and Treasurer for RTPI North East and is a Planning Aid England volunteer, part of a team providing advice through PAE's advice line service.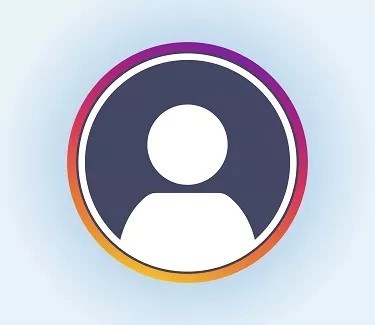 Chris Anderson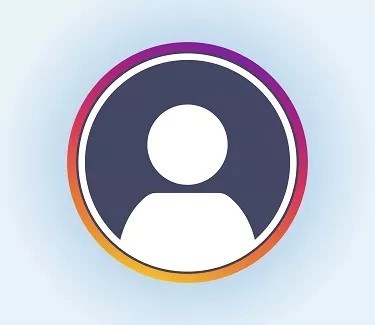 Chris Anderson
Chris is currently working as a Planning Officer in Neighbourhood Planning and Infrastructure at Northumberland County Council to provide support, advice and training on all aspects of Neighbourhood Planning to Town and Parish Councils across the County. Chris graduated from Newcastle University's school of Planning Architecture and Landscape in 2001 and later returned to complete a Diploma in Town Planning. He has experience working in the planning and built environment sector in Local Government Transport Planning, The Countryside Agency in Rural Transport Planning and more recently in the last six years in Community and Neighbourhood Planning with the RTPI's Planning Aid North and England's service.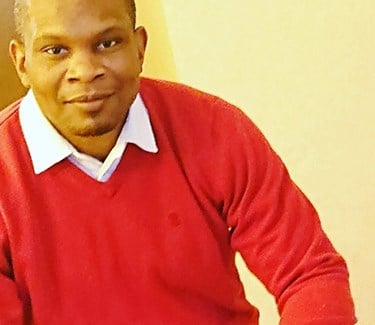 Ifeanyi Chukwujekwu
EDI Champion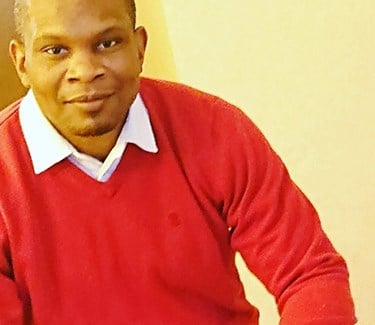 Ifeanyi Chukwujekwu
EDI Champion
Ifeanyi joined the Planning Inspectorate in 2019 as an Appeals Planning Officer and is currently on secondment to the Department of Levelling Up Housing and Communities as a Senior Planning Technical Officer. Prior to this, he worked with the Marine Management Organisation and Defra. His experience includes Marine Planning and Marine Licensing, Environmental Project Management, Planning Appeals, Habitats Regulation and Environmental Impact Assessment.  Prior to his time in UK he also worked in Nigeria and experience includes Urban Design, Development Control and Higher Education (teaching Town Planning Courses).