The Housing Design Awards (HDA) is calling for judges from Royal Town Planning Institute (RTPI) members, offering the chance for experts within their industry to join government officials and enthusiasts to champion skill and innovation.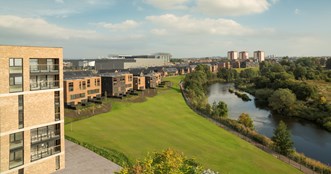 Launched in 1948 with the goal of rewarding better municipal post-war rebuilding, the HDA are the only awards promoted by all five major professional institutions – RICS, RIBA, RTPI, Landscape Institute and Chartered Institute of Architectural Technologists.
Though the awards have grown and developed throughout its decades-long history, there has never been a more necessary time for RTPI members to get involved than now. This year, for the first time, the annual awards will offer the opportunity for planning consultants to be acknowledged alongside developers and architects.
Judges chosen to be a part of the awards will be expected to attend a five day judging process, starting by creating shortlists via online video conferences. This stage will take place on Thursday 24 March, with judges each presenting the pros and cons from a handful of applicants and receiving feedback from their fellow judges.
Following the initial shortlist, judges will spend four days together on the road, with all costs covered by partner organisations. Days on the road will be from 4 and 5 May and 11 and 12 May. Judges are expected to visit all schemes, and will be asked to present at one or more site visits taking place between July and September. This will be a fantastic opportunity for judges to network and build knowledge within the industry.
To apply to be a judge at the HDA awards RTPI members should email their entries to [email protected] by Thursday 4 March.