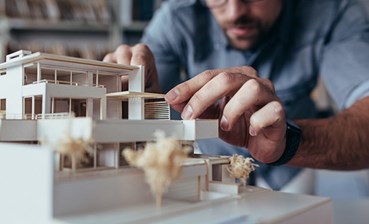 Our calendar of events wouldn't be possible without the input of volunteers. Volunteers also play an important role in helping people through the process of becoming Chartered.
CPD Events
As you're probably aware, the RTPI has an impressive calendar of learning events. This wouldn't be possible without the input of volunteers who help with everything from arranging speakers, planning the event and even being the speaker! If you'd like to get involved in helping to deliver Events, please see the In Your Region or Nation section and contact your local Regional Co-ordinator or staff in your nation.
Assessment of Professional Competence (APC) Assessor - Open for applications, closing date Monday 6th November.
Assessors are involved in one of the key stages of a planner's career and are central to ensuring that the Institute's high professional standards are maintained. It is vital that assessors carry out assessments in a thorough and professional manner. This ensures that all candidates receive both a consistent standard of assessment and constructive feedback on their submissions. This role will open for applications in October 2023 and further information with role descriptions can be found here.
Apprenticeship Professional Discussion (APD) Assessor 
The Professional Discussion (PD) is part of the End Point Assessment (EPA) process that Chartered Town Planner apprentices must complete before they can progress to the Degree Apprenticeship Assessment of Professional Competence.  APD Assessors will be working as a pair and following training, will be ready to undertake a 50-minute professional discussion with apprentices who have passed through the Gateway requirements of the Chartered Town Planner apprenticeship. 
APC Mentoring (informal volunteering)
Mentoring can be a great Continuing Professional Development (CPD) opportunity. Mentors often use best practice shared at mentoring sessions and develop coaching skills which are often invaluable in the workplace. Mentoring is not a compulsory part of applying for membership and mentors do not need to register with the RTPI. The agreement exists between the candidate and the mentor. Find out more here.
Young Planners
If you are in the first 10 years of your career, you can also get involved and shape the future of planning by joining your local Young Planners.
Other content you might be interested in