23 March 2020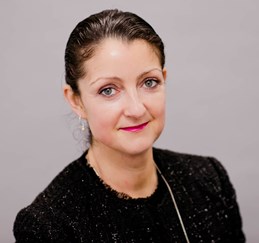 We are all working in extraordinary times. As planners we pride ourselves as a profession on being adaptable and positive in a crisis. You may have seen that on Friday our President, Sue Manns FRTPI issued a statement of intent from the RTPI to the Government to say that the profession stands ready to do whatever is necessary to help communities deal with this pandemic. Today we are issuing a short video message on social media to relay this message to our members. Watch it here and look out for it on our channels: Twitter, Facebook, Instagram and LinkedIn.
Last week we as an Institute moved to a virtual operation overnight in response to the Government's call for greater social distancing. We have temporarily closed our offices in Cardiff and Edinburgh until further notice and are operating a very small 'Gold' skeleton team in our London office for essential operational matters. Our strategy is to focus on transitioning and business continuity until Wednesday this week, when we aim to shift gear and return to an adapted "business as usual". This will be marked by the usual circulation of our monthly Member E-Bulletin which will include some exciting announcements.

It will come as no surprise that we have taken the decision to extend the suspension of all events and travel until 31 August. If you have booked onto an event during that period you will receive information on whether the event is to be cancelled, postponed or held virtually.
We intend to maintain this weekly update on our response to COVID-19 and will shortly be publishing a page on our website with updates from Government and other agencies that relate to planners and the planning system. In addition, we will be sending out a questionnaire in the next few days to our members on the current government advice and guidance regarding the planning system, in order that we can communicate the concerns of the profession back to the Minister for Housing and Planning, whom I was due to meet last week.
It remains for me to again reiterate the very best wishes from all officers, senior team and Board of Trustees to you and your families during these extraordinary times. As we move quickly to transform the way we run your Institute, I'm confident that we'll find new ways of working that will deliver a positive legacy into the future.
Victoria Hills MRTPI FICE (RTPI Chief Executive)