Planners will be paying close attention to the next General Election because the homes, infrastructure and services communities need depend on politicians who understand the power of proactive planning and can use it to lead.
Effective political leaders are fundamental to our country's planning systems. Their vision drives our plan-led systems and their judgement makes fair decision-making possible.
However, our elected representatives do not shoulder these responsibilities alone. Qualified, experienced and expert planners work diligently to make political ambitions real in every nation and every community across the country. 
Across the public, private and third sectors planners are catalysts of change and champions of sustainable development. We develop policy and plans that help residents and businesses to thrive, we bring the voice of local people into decisions about their area and we constantly strive to tackle the most pressing economic, social and environmental challenges.
THIS IS OUR 'PLANIFESTO'
At the next election, the RTPI are calling on political parties across the UK to support planners and realise the economic, social and environmental potential of planning.
The next UK Government should:
Fund councils to deliver high quality planning services
Explain where manifesto promises will be delivered
Strengthen local plans to empower communities
Work with local leaders to avoid piecemeal development
Plan for net zero
In our expert opinion, these are ambitious but will be necessary to improve our cost of living, create better pathways to home ownership and drive the economic and environmental transformations that parties across the political spectrum have promised.
The RTPI has kept up regular contact with political parties across the UK and will continue to engage with them and their candidates in the run-up to the next General Election, Mayoral Elections and Local Elections.
So far this has included discussions and emerging ideas about the ways political leaders in England can:

The most liveable places are more than just physically attractive to residents or appealing to investors. They should also improve the health, prosperity and environment for the communities who call our towns, cities and rural areas home.
Party manifestos should commit to:
Ensuring that communities benefit more from new development. Parties should reform Section 106 and the Community Infrastructure Levy making these tools easier for councils to use and more responsive to the public service, green space, affordable housing and utilities needs of growing communities outlined in local plans.


Driving new renewable energy and sustainable technology through planning. Parties should remove the constraints against onshore wind (in line with other types of energy provided under the Town and Country planning system) and establish a 'Sustainable Technology Planning Taskforce' to support the rollout of the tech we need to reach net zero.


Publishing clearer, more spatial and up to date infrastructure plans to speed up delivery. Parties should clarify where projects should be delivered, updating our National Infrastructure Strategy and requiring National Policy Statements to be reviewed at least every 5 years.

Our nation's housing crisis impacts our economy, our communities and our future. It requires politicians and planners alike to build sufficient new homes of the right types in the right places. Our planning system can do more to help make home ownership achievable and affordable and deliver a wider range of tenures affordably.
Party manifestos should commit to:
Giving local plans greater weight in decision-making to reduce the uncertainty and frustration that communities and developers experience in our planning system. Parties should allow sites allocated in local plans to receive outline planning permission where communities expect, give confidence to developers and enable councils to more reliably refuse permissions not allocated during the plan-making process.


Supporting councils to play a 'master developer' role, assembling and supplying land. Parties should follow European examples of councils who assemble, masterplan and provide infrastructure on suitable sites, before selling them back to – particularly small and community-led developers or self-builders – with permissions to build.


Encouraging more high-quality build-to-rent developments would give the public greater flexibility over their housing without compromising its quality. Parties should use a mix of stronger national and local planning policies, fiscal incentives for build-to-rent development and consider build-to-rent provision in council's formal housing needs assessments. Together these could allow more younger people to become homeowners and help more older people when they need suitable and supported living arrangements.

Different local leaders necessarily have different levels of power to address inequalities that are growing between increasingly divided communities and neighbourhoods. Our planning system can do more to connect and co-ordinate local leaders and government agency's actions across housing and labour markets, transport and energy networks and ecosystems.
Party manifestos should commit to:
Delivering 'infrastructure first' investment to enable coherent urban growth. Parties should identify and deliver transport improvements in combination with strategic reviews of green belts and plans for new homes, energy and other services to make coherent, not piecemeal, urban expansion possible and achievable.


Requiring Metro mayors and combined authorities to take and use planning powers that strengthen collaboration across housing market areas. Parties could reduce local political barriers that have often blocked new housing and infrastructure by requiring a majority – rather than unanimous – vote on Spatial Development Strategies.

Our country's homes, high streets and natural resources underpin the ways we live, work and interact with one another. Their maintenance, stewardship and renewal must be as important to politicians and planners as new development.
Party manifestos should commit to:
Integrating retrofit funding, incentives and strategies into planning services. Parties should support planning services to promote financial incentives and support for energy efficiency during the application process for home improvements and produce strategies for retrofit so that existing resident's cost of living is reduced by the neighbouring development.


Reducing the trade-offs between environmental protection and development. Parties should introduce a single 'Local Environmental Improvement Plan' covering water, soil, air, biodiversity, and habitat management to better inform decisions about land use for the environment and development.


Scaling up the remediation of brownfield land to encourage development on well-located sites. Parties should continue support to remove constraints on previously developed land and do more to help councils assess the viability of land to be allocated.

Planning is an essential statutory public service that makes places more sustainable and prosperous, brings people together and inspires local pride. Planning is one of the sharpest tools available to government, local leaders and communities to positively shape their futures.
Party manifestos should commit to:
Requiring a professionally qualified Chief Planner in every council to help improve the quality of planning services and significantly improve their capacity to deliver the support that councillors and the public expect and need. Parties should also work with the sector to explore ways for excellent public sector planners to prove competence.  


Sufficient funding, enabling planning services to kick start and shape development to meet the needs of their communities. Parties should allow planning services to set plannings fees at a level to recover the full costs of determining applications, funding a sustainable, reliable system for residents and businesses. A new administration fee for landowners to put forward new sites as part of their local plan site allocation process would also provide additional income without prejudicing plan-making.


Encouraging consent for community-owned infrastructure development - rather than short-term financial rewards. Parties should allow councils to consider the governance of infrastructure providers in planning decisions to incentivise long-term community ownership and stewardship over shorter term financial rewards or bill discount schemes.
Join our call to unleash planning's full potential
Planners will be paying close attention to the next General Election because the homes, infrastructure and services communities need depend on politicians who understand the power of proactive planning and can use it to lead.
The RTPI need planners' help to maintain the momentum of our Planifesto campaign and influence the UK's major political parties and candidates in the run-up to the next General Election.
How you can get involved
We are calling on you to help spread awareness of the positive role of planning in every corner of the UK.
Planners can support our asks of government by downloading the RTPI's Planifesto campaign toolkit for use on their own social media accounts.
If you've got any questions about how you can get involved in the campaign, please contact [email protected]




Please be aware: Planning is an important political issue but planning issues already have more than enough political heat. Please be respectful, constructive and careful when using these assets to advocate for better planning.

See the support so far
We launched the Planifesto in September 2023 and have had great support from politicians and stakeholders already, including:
Ministers
Parliamentarians
Councillors
Members and Stakeholders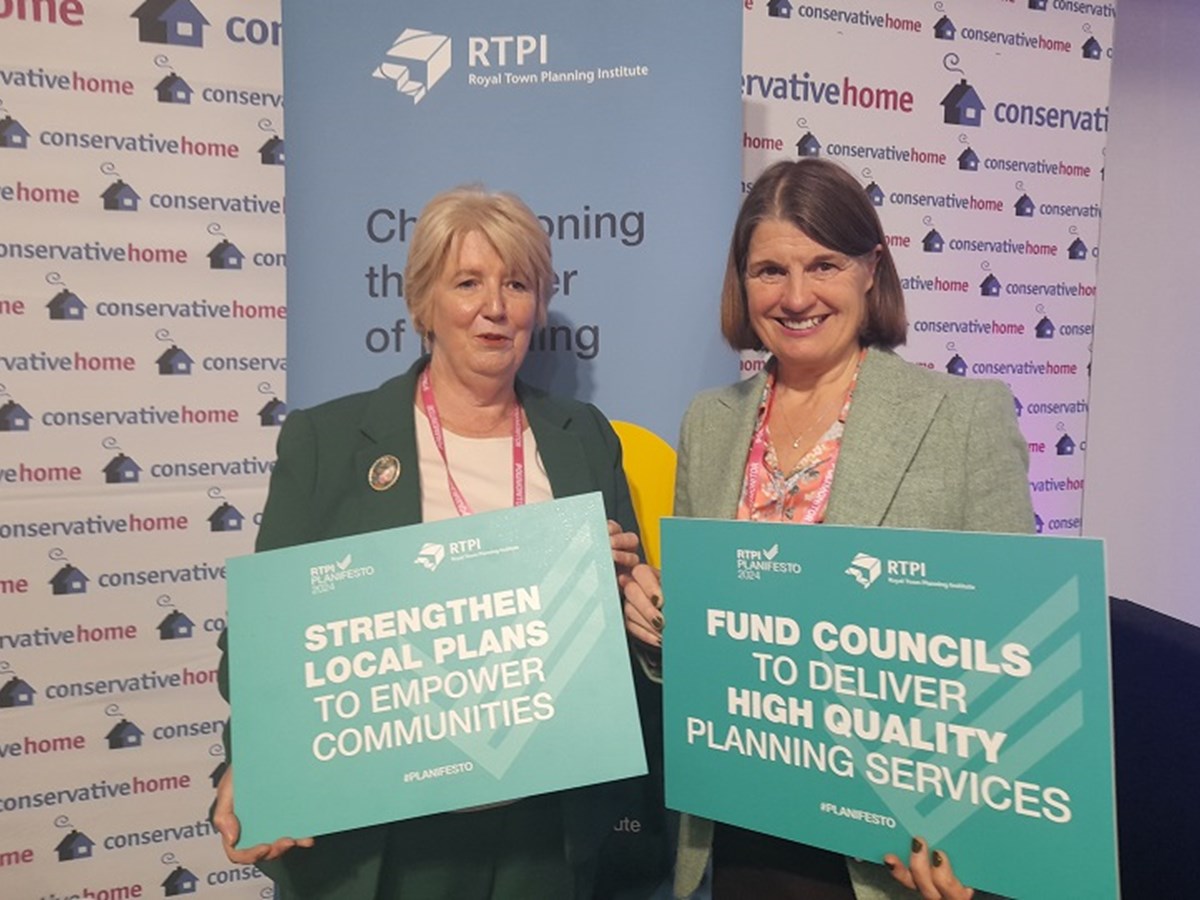 RTPI President Sue Bridge, and Rachel Maclean MP, Minister of State (Housing and Planning)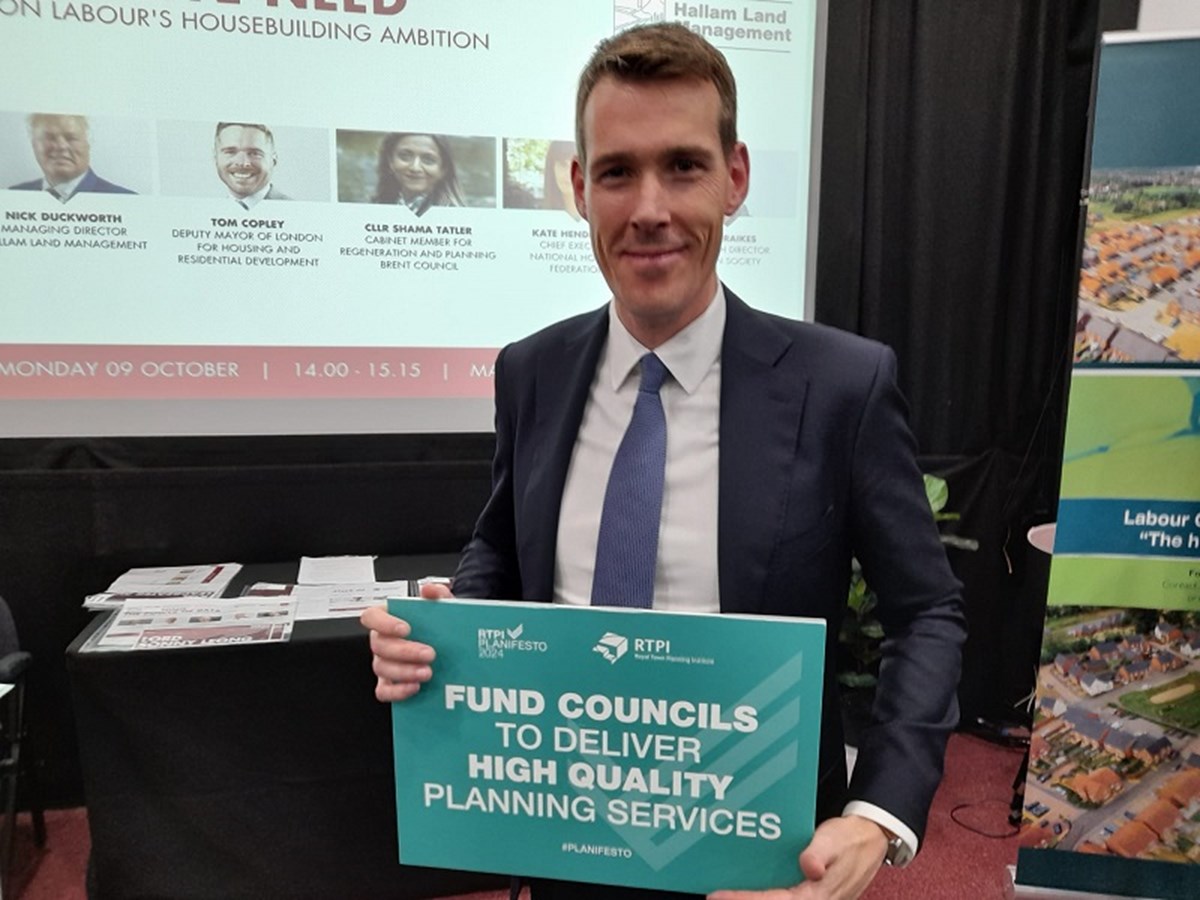 Matthew Pennycook MP, Shadow Minister for Housing and Planning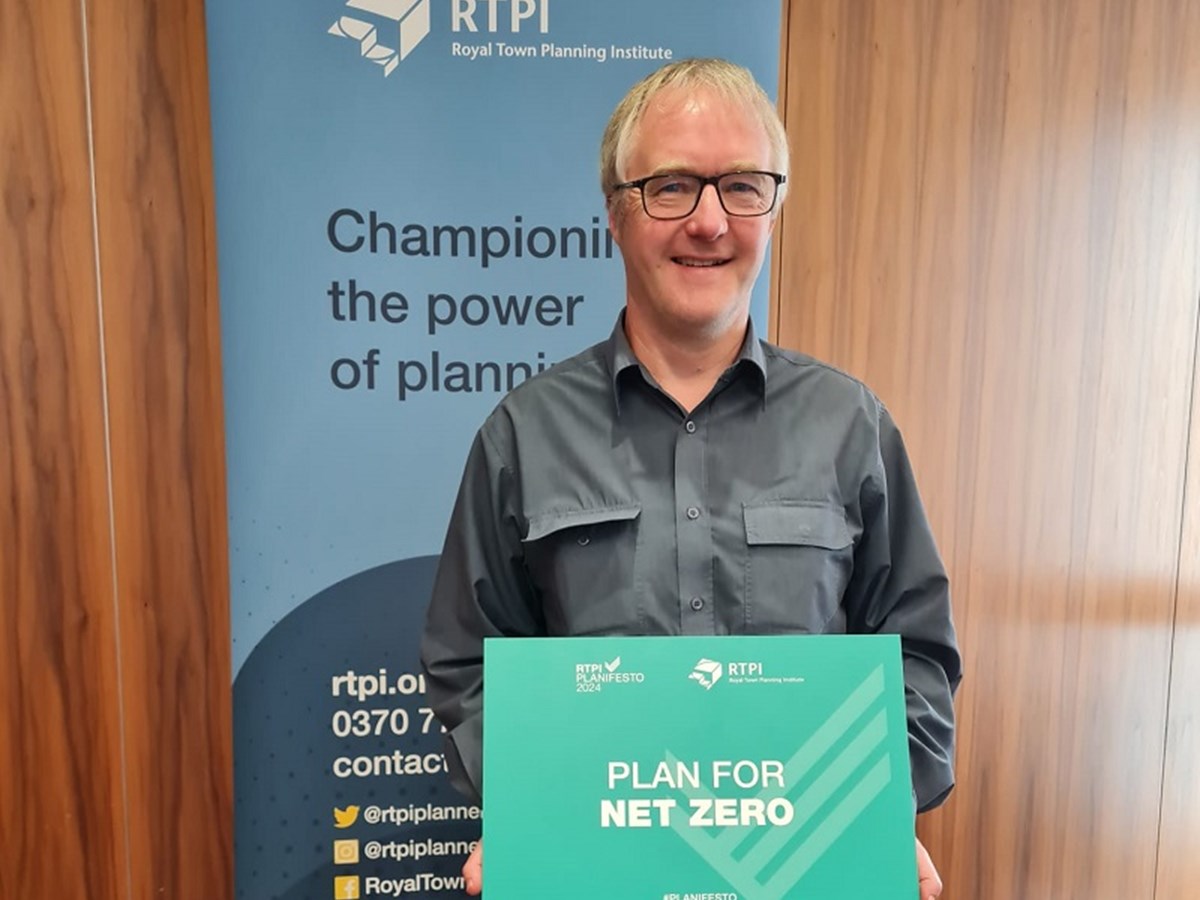 Councillor Sam Corcoran, Leader Cheshire East Council (Labour)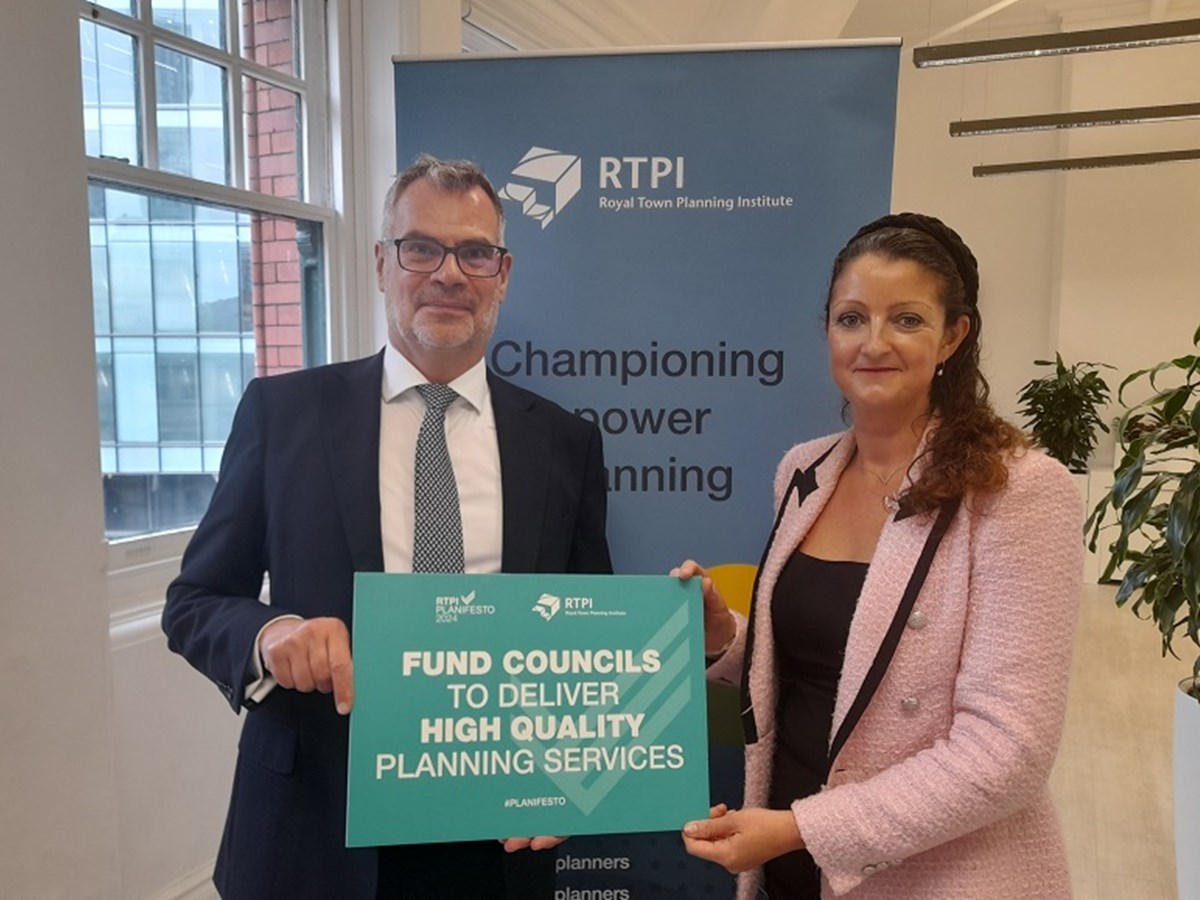 Brian Berry, Chief Exec of Federation of Master Builders, with RTPI Chief Exec Victoria Hills
David Simmonds MP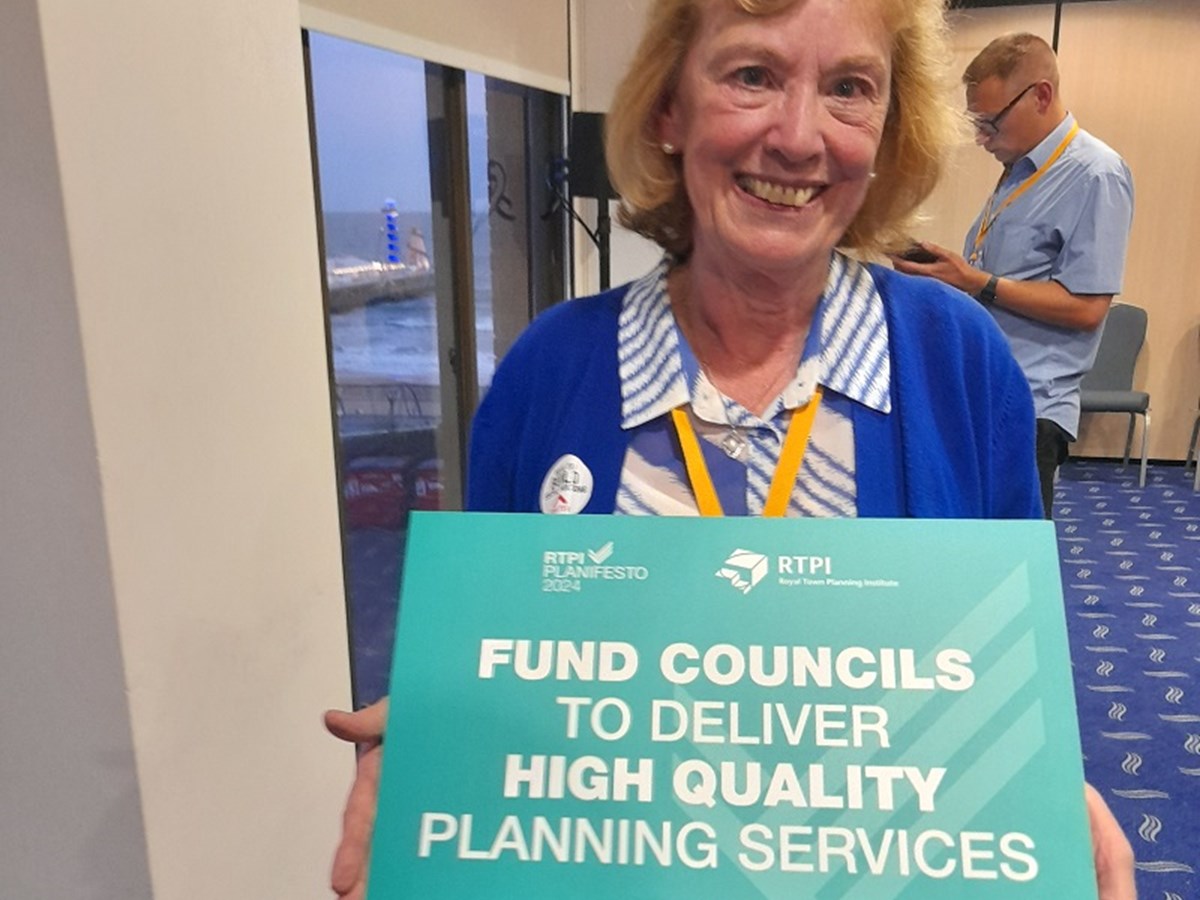 Baroness Thornhill, Liberal Democrat Lords Spokesperson (Housing)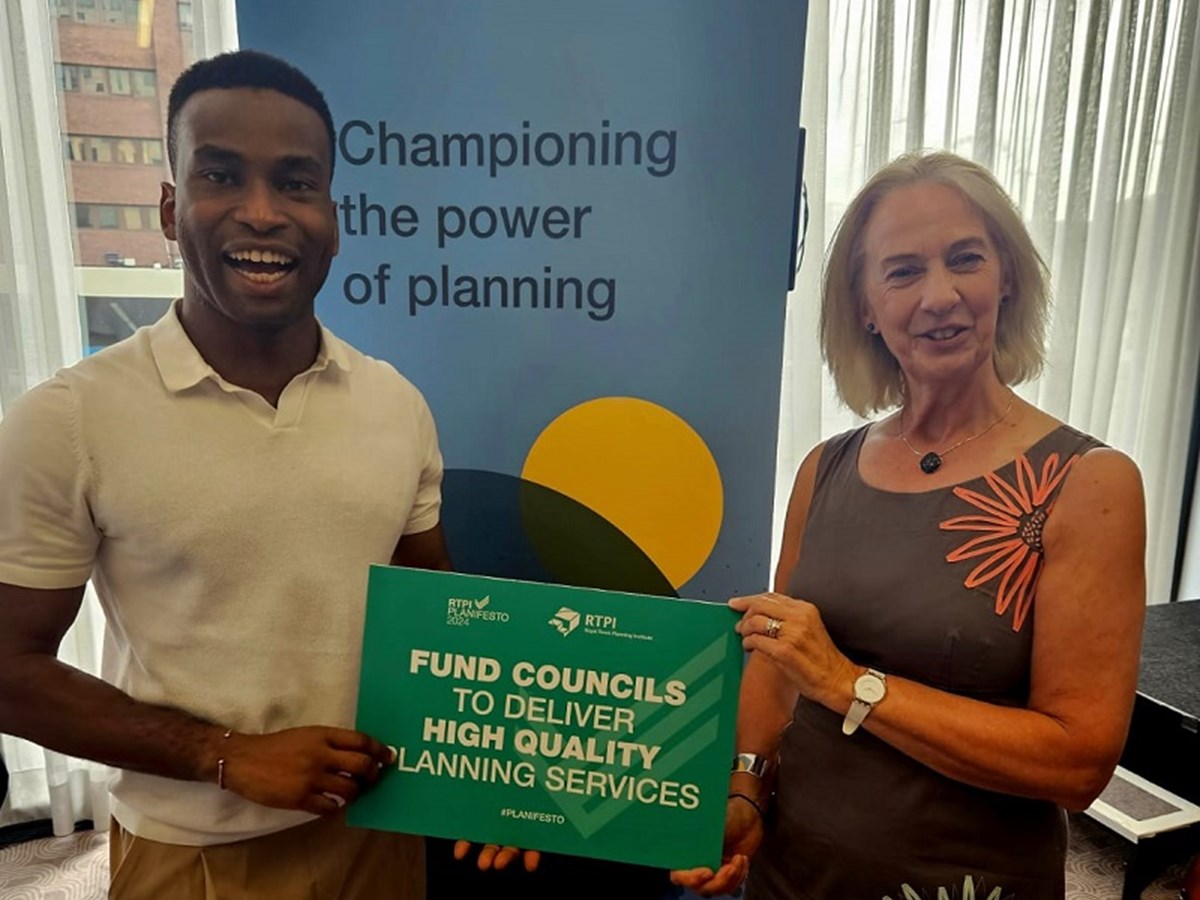 RTPI Vice President Lindsey Richards and RIBA President Oki Muyiwa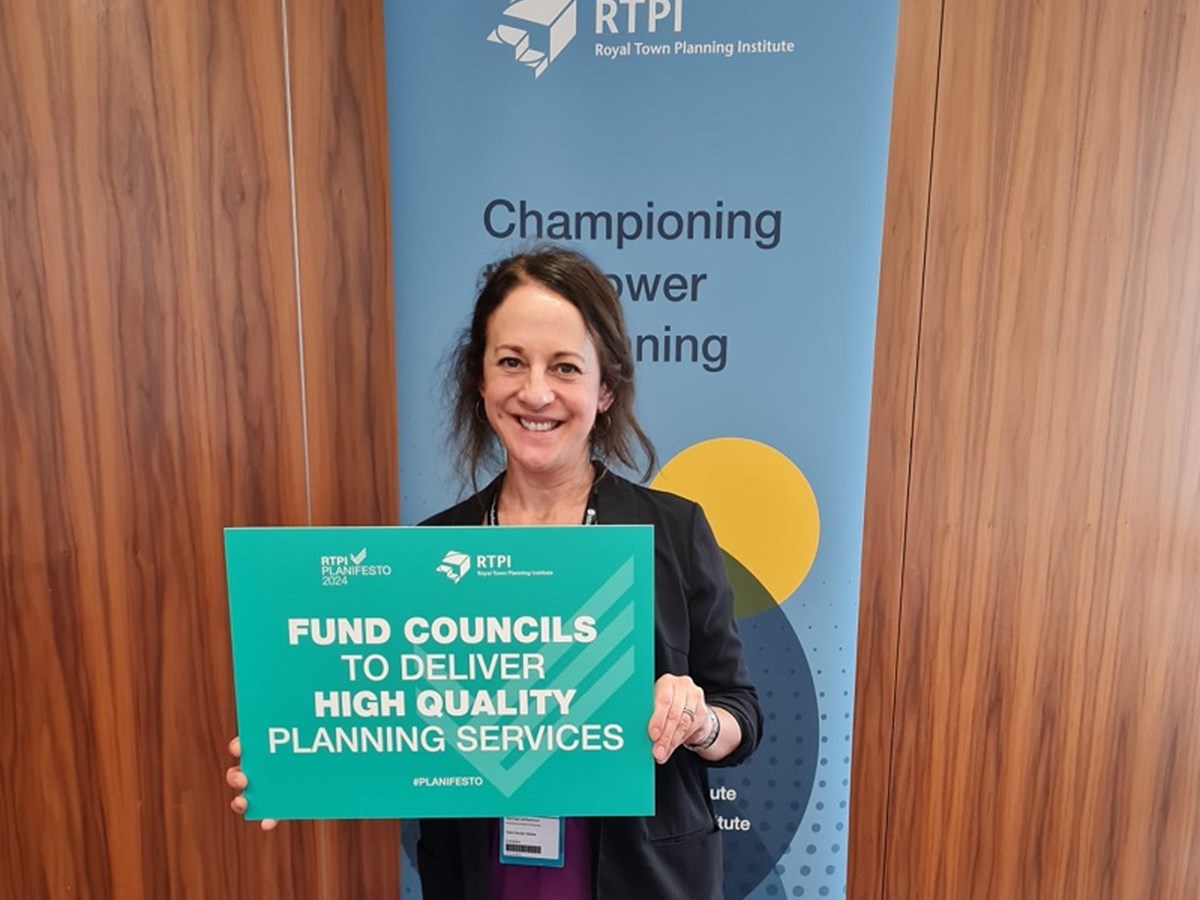 Rachel Williamson, Head of Policy and External Affairs at Chartered Institute of Housing