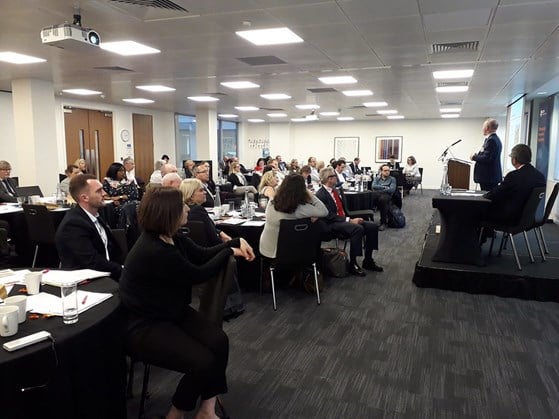 Please note the scheme has been paused for 2020-2021.
RTPI Learning Partner status is a mark of excellence for employers who support the professional development of their planners. Become an RTPI Learning Partner by demonstrating your organisation's commitment to learning and development. 
It's easy to apply to become an RTPI Learning Partner and we will support you with the process.
Starting at just £50 for a small consultancy you can have your approach to learning and development assessed and if successful, benefit from the learning partners package:
Appear on an online list of RTPI Learning Partners. Widely promoted by the RTPI, appearing on this list is a great way to highlight your organisation to potential graduates, employees or clients.
Use of the RTPI Learning Partner logo.
Eligibility for the Learning Partner Award.
Regular e-bulletin covering a range of topics.
RTPI Learning Partners receive information on new education-related developments via our Education Team as well as ongoing initiatives via the Membership Team. 
Your organisation's chance to be a Learning Partner representative on the RTPI Education & Lifelong Learning Committee.
Complete the RTPI Learning Partner application form and submit documentation showing your organisation meets four key commitments:
Promoting professional development activity
Identifying, monitoring and reviewing professional development activity
Supporting Professional Development Activity
Embracing Diversity and Equal Opportunities
Before completing the application form, read the guidance, which discusses each section of the form and provides examples of supporting documentation.