Thank you to the judges stepping down this year for their contribution and hard work in ensuring the success of the Awards.
Joanne Dennis-Jones MRTPI, GL Hearn Limited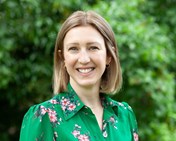 Jo is the Vice-Chair of the South East Awards' Jugding panel. Jo has over 20 years as a Chartered Town Planner having worked across a spectrum of sectors including town centres and mixed use, residential, waterways, aviation and health providing strategic advice, developing frameworks and leading stakeholder relationships. Her role as National Head of Planning at GL Hearn brings together a diverse and multi-disciplinary team across town planning, landscape architects, air quality, acoustics, stakeholder engagement, neighbourly matters, economics and infrastructure.
Jo is passionate about people and place-making, delivering long lasting social change, inclusion and diversity within the built environment. Outside of the day job, Jo is a member of the RTPI Membership and Ethics Committee and is an advisory board member for Women in Planning and supports a micro charity Global Girl Project, which mobilises young women around the globe for social change through community development and social action.
"Being a judge for these awards is the easy bit; driving innovation, striving to meet the sustainable development goals, focusing on delivery and keeping the wheels turning during covid is the inspiration.  Thank you to all who entered in allowing us to share and learn from your success".
Gareth Giles FRTPI, Whaleback Planning and Design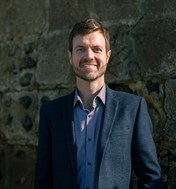 Gareth is a Chartered Fellow of the RTPI and runs Whaleback Planning & Design in Sussex, working for private and public sector clients.  He specialises in development in and around the South Downs National Park, enforcement matters and strategic land development and also manages a team of planners delivering outsourced planning application for local authorities. 
Gareth was Chair of the RTPI South East Region from 2015-2017 and has been a judge for the RTPI Awards since 2016. Originally from Nottingham, he now lives and works in Brighton.
"It is a privilege to be on the Judging Panel for the Regional Awards, it is always an enjoyable and inspiring process.  We had many excellent entrants making a huge contribution to our industry ".
Stephanie Weeks MRTPI, Cartar Jonas
Stephanie is a Chartered Town Planner with seventeen years' experience gained across both the public and private sectors. Stephanie's early career in Local Government started as a Planning Enforcement Officer and subsequently moved on to Development Management dealing with small and medium sized planning applications. More recently, Stephanie has worked across the South and South East as a Planning Consultant on major development projects. Stephanie's clients range from charities to universities, national and regional housebuilders, utility companies and commercial developers.
Beyond her role at Carter Jonas, Stephanie takes an active interest in local and community issues including providing planning advice and support to the local heritage steam railway. In her spare time, Stephanie enjoys walking and often attempts running in the Chilterns Area of Outstanding Natural Beauty with her two small children.
"It is a privilege to be invited to be a judge on this panel for the first time. The professionals, teams and projects that have been nominated are exceptional. It has been an interesting and truly inspiring process."