The Surrey Young Planners Network are thrilled to have hosted the relaunch event in October, where we had the pleasure of meeting like-minded young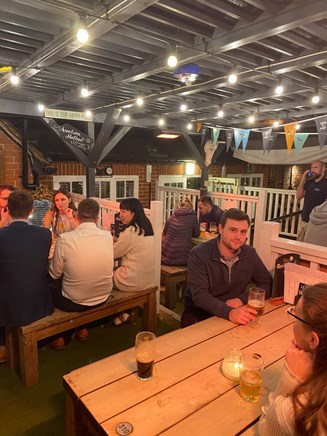 planners, keen to network and share knowledge.  Many interesting discussions were had, surrounding planning legislation updates, interesting project examples and arguably the most important; the ways in which we can bridge the divide between the public and private sectors.  With budget cuts and a lack of young planners entering the public sector, it is clear that this is something that needs to be addressed, and collaborative planning, and better communication between both parties is the way to bridge this divide.  We hope that future Surrey Young Planners networking events provides a forum for all planners to share knowledge and proactively strategize ways forward.  
The variety of attendees, from a range of both locations and employment backgrounds, was truly encouraging, and the positive feedback and optimism of the young planners highlighted the importance of strengthening the network and growing its out-reach.  We are looking to hold a number of different events throughout 2023, all of which will be tailored towards different discussions, and some which will provide an out-look for catchups and general networking.   
We look forward to the continued success of the Surrey Young Planners Network, and welcome young planners based in and around Surrey to get involved.  As we grow the network, we are looking to secure an enthusiastic committee, who will be involved with the organisation of events.  If any young planners feel they could successfully fulfil this role, please contact Susan Millington.