Andrew Jones is an urban planner who has demonstrated a strong commitment to encouraging the career development of young planners by supporting AECOM to become a learning partner with RTPI. He has also been recognised for his work in leading international projects and exporting planning globally.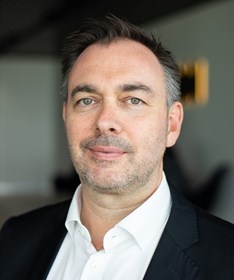 He said: "I would like to thank the RTPI for electing me as a Fellow of the Institute, and also those who kindly supported my nomination. To be acknowledged by peers for the contribution that I have made to the profession is incredibly special recognition.
"Being elected to Fellowship gives me new impetus to support others into and through the profession, but also reminds me that we should not stop learning from others, as well as the importance of continuing to advocate the positive value and relevance of town planning in addressing today's challenges.
"My journey in town planning began with inspiring lectures by Professor Gordon Cherry. He spoke about the critical role planners and civic leaders have and must play in managing valuable urban and natural resources, alongside facilitating economic growth for the benefit of society as a whole.
"I hope that I have carried this learning through my career with an enthusiasm for the vital role we all play in positively shaping communities, working on projects with talented planners at Chesterton, EDAW and AECOM. I have learned so much from them and hope that I have also made a positive contribution to their professional development."
Find out how to apply for a Fellowship here.