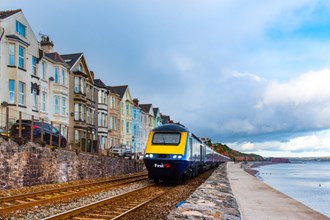 RTPI South West provides a range of services for members in the South West. As well as offering affordable seminars and events for professional development, we arrange social events, keep you up to date through newsletters and provide local information and networking opportunities.
New to the region?
Find out what RTPI South West does for you and read the latest Branchout newsletters.
Engage with RTPI South West 
Keep in touch
Find out the latest news, view photos from recent events and engage with the planning community:
Twitter
LinkedIn
Facebook - South West Young Planners
Twitter - South West Young Planners
Get involved
There are lots of opportunities to get involved with RTPI South West. Whether you want to attend meetings, join a committee, join our Young Planners group, or help with events, there is plenty to choose from.
Why get involved?
You can make a difference – we welcome your views and opinions
We are always looking for volunteers to help run our events
It's fun and can strengthen your professional network and further your career
To get involved please have a look at our committees tab to find out about current opportunities or get in touch with the Charlotte Daborn, RTPI South West Regional Coordinator to discuss where your skills and professional knowledge would add best value.
Other content you might be interested in