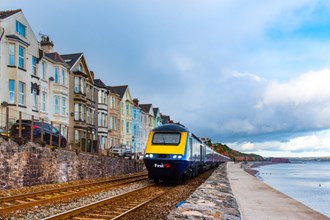 RTPI South West provides a range of services for members in the South West. As well as offering affordable seminars and events for professional development, we arrange social events, keep you up to date through newsletters and provide local information and networking opportunities.
New to the region?
Read the latest 2020 briefing on the South West, its current planning issues, major projects, and professional planning activity. Find out what RTPI South West does for you and read the latest Branchout newsletters.
Engage with RTPI South West 
Keep in touch
Find out the latest news, view photos from recent events and engage with the planning community:
Today @SWYoungPlanners will be hosting a webinar with @feria_urbanism on how to Build a Town Square and the Implica… https://t.co/oq0y10avsB
Our @RTPIPlanners #PlantheWorldWeNeed campaign aims to raise awareness of the vital role planners have in every asp… https://t.co/c1OQg5KJTV
@PeteJBadger @plannertophd Let me know if I can help you with that.