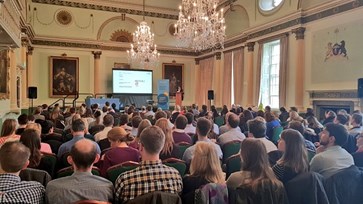 RTPI South West runs a wide range of events to support your learning needs and features popular events such as its DM/Planning Law Updates, a multi choice CPD Workshop Day and its discussion led ROOM@RTPI Housing Seminars.
South West CPD Events

Networking Events
As well as the Annual Dinner, we work with LPAs and Consultancies to organise and host informal CPD events with a focus on networking. In the past this has included site visits and evening talks with a social aspect.

Forthcoming events include:

Young Planner Events
With four Young Planner Steering Groups across the South West, you will never be too far away from one of their popular events.
Find out more


Speakers and Topics
We are always looking for speakers and topic suggestion for events to help enhance knowledge, provide guidance, shape policy and share experiences with case studies within the region and across England. Please get in touch with your Regional Co-ordinator if you can help.
See our terms and conditions here
The Awards are a great way to gain more exposure for you, your teams and your organisation whilst demonstrating the… https://t.co/TIod8YrT8d
RT @SouthmeadDT: Remembering January when Southmead Regeneration received a 'Highly Commended' @RTPISouthWest Awards for Planning Excellenc…
Delighted @wyggroup are sponsoring our @RTPISouthWest Awards for Planning Excellence which celebrate projects and p… https://t.co/MfmUC5CIDE