22 April 2021
Today is International Mother Earth Day, a time for us to appreciate her generosity and kindness through our actions. The Mother Earth has given us so much, now she is unwell, so what can we do for her?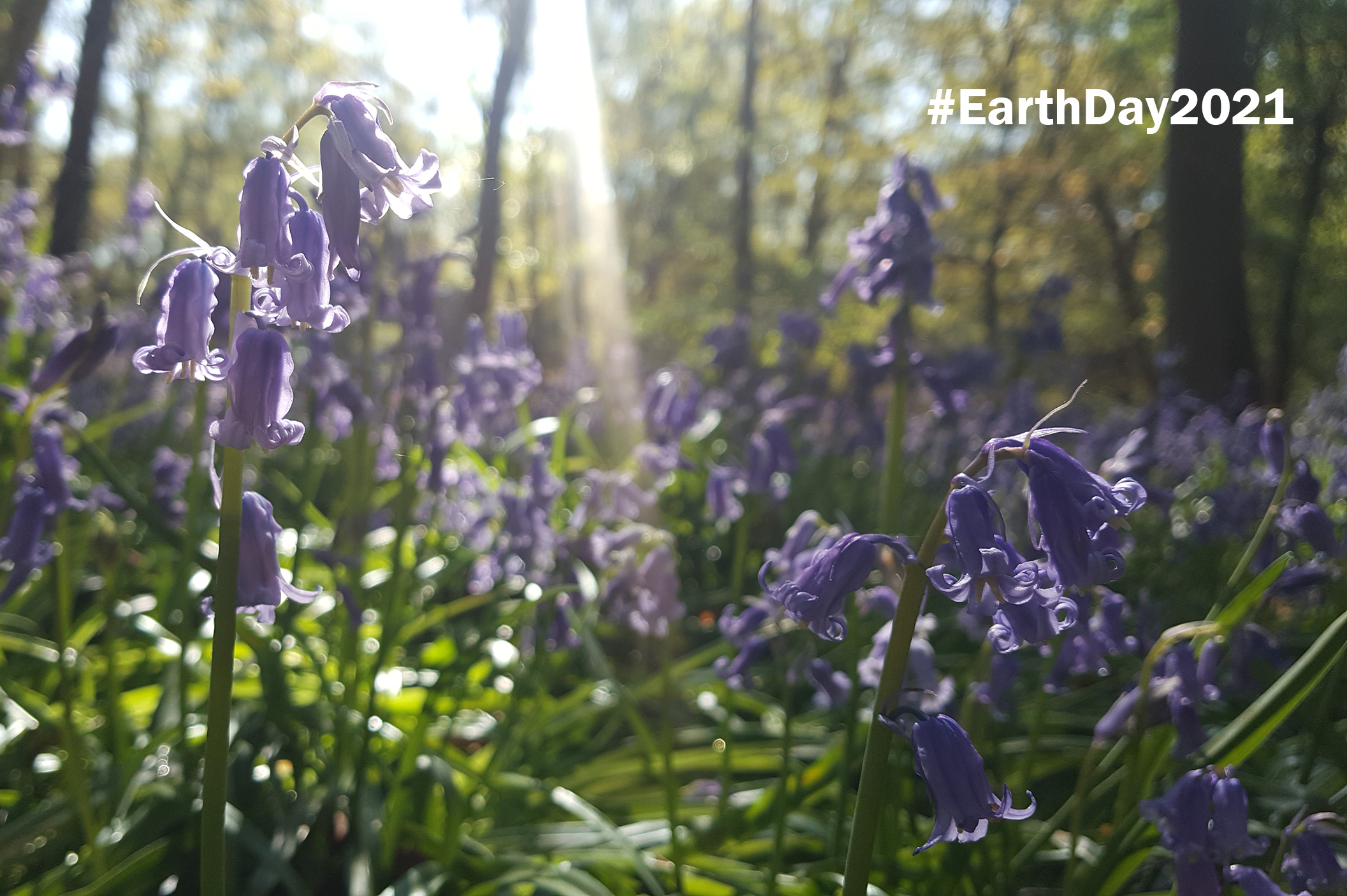 The theme of #EarthDay2021 is "Restore Our Earth", with up to one billion people taking actions to protect the planet. People are urged to focus not only on how we can reduce our impact on the planet but also on how we might actively repair ecosystems.
On 20 April, the UK Prime Minister agreed to legislate a new target to reduce national emissions by 78% by 2035, following the Climate Change Committee's advice on the Sixth Carbon Budget.
Also on the same day, Natural England published new research highlighting how biodiversity is critical to reaching net-zero. The report outlined how different UK habitats can respond to the climate crisis by taking carbon out of the atmosphere.
For instance, carbon stored in deep peat soils such as those in fens and raised bogs are up to eight times greater than the amount stored by an equivalent area of tropical rainforest. The UK's peatlands and native woodlands have the greatest capacity to store carbon and lead the fight in responding to the climate crisis.
However, the State of the UK's Woods and Trees 2021 report published by the Woodland Trust a week earlier had issued a wakeup call - just 7% of Britain's native woodlands are currently in good ecological condition. While woodland cover is slowly increasing, from 12% cover of the UK's land surface in 1998 to 13.2% (3.2 million ha), the wildlife within it is decreasing.
I encourage all RTPI members to read this important report - the first to present important facts and trends focusing predominantly on native woods and trees, and trees in towns and cities. It provides clear evidence that there is an urgent need to act. The report argues that location and quality are the key to success, including connecting existing native woods and creating new ones near urban populations and in areas at high risk of flooding.
The Climate Change Committee has recommended increasing UK woodland cover from its current level of 13% of total land cover to at least 17%, and possibly to 19% by 2050, if the UK is to reach net-zero carbon emissions by 2050.
The climate emergency and biodiversity crises are two sides of the same coin, and there is linkage between them and pandemics. If the right approach is taken, we can find a 'high nature and low carbon' solution – that's exactly what town planners can do for our Mother Earth.
Spatial planning can provide a systematic solution to enhance efficiency of inter-sectorial actions. With the empowerment of digital technology, planners can play a much bigger role in tackling the climate and biodiversity emergencies, as well as enhancing health and wellbeing.
If we imagine the Earth as our birth mother, soils are her muscles, river systems are her blood vessels, woodlands are her hair, then cities, towns and villages are her organs. Everything is a part of a holistic, integrated and interconnected eco-system.
I see town planners as doctors for our Mother Earth, with the support of other specialists - for example, locally we can conduct a comprehensive and intelligent health check and develop Local Nature Recovery Strategies into Local Environment Improvement Plans which merge various single-issue environment plans into a single hard-hitting strategy to put the environment at the top table.
Also, to make sure our Mother Earth's energy and natural resources will not be over-consumed further, planners can take the lead in providing Place-Based Approaches to Climate Change. We can plan mixed-use neighbourhoods with accessible local services and high-quality walking and cycling infrastructure, such as 20 minute neighbourhoods; maximise opportunities for onsite renewable energy and connections to decentralised low-carbon energy networks; and ensure that new development is delivered in locations and densities that maximise the potential for low- and zero-carbon energy and transport infrastructure.
Our future generations have the right to enjoy the love of Mother Earth as much as we do. We want to leave them a place in harmony with nature, as the Well-being of Future Generations (Wales) Act 2015 set out - a place which 'maintains and enhances a biodiverse natural environment with healthy functioning ecosystems that support social, economic and ecological resilience and the capacity to adapt to change'.
Town planners - let's #ActNow and be leaders to "Restore Our Earth"!