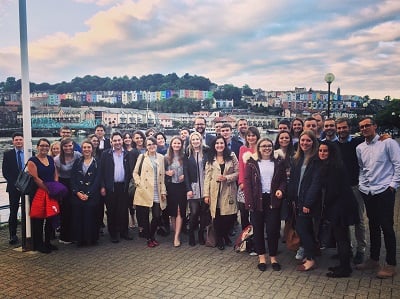 Engage, network and discover more with Young Planners - The RTPI's network to support young planners in their personal and professional development.
What do young planners do?
We organise events, ranging from CPD sessions and themed seminars to study tours, networking sessions and socials. We also try to arrange regular L-APC sessions to support those in their professional development journey to MRTPI.
Why should you get involved?
• Foster professional relationships
• Network with other professions
• Develop soft skills in project management & leadership
• Contributes to career progression
• Promote Planning
• Inspire the next generation
• Share experiences
• Support L-APC Candidates
• Have fun and socialise with like-minded people.
You don't have to be a member of the RTPI to join us. It is free to register and open to any student, licentiate or corporate member of the RTPI (or non-member planner) with up to 10 years' post-qualification experience.
If you would like to be added to the mailing list please fill in the online form


Events
We host regular events for members of our Young Planners Group. You can view our latest events ready to book here


Steering groups
South West Young Planner events are guided by steering groups who meet regularly to organise and discuss future activities. Steering groups are run by volunteers and always looking for new members to join. If you have an idea for an event or would like to get involved then please do get in touch.
If you are interested in getting involved with your local group please contact [email protected]
We have five active steering groups in the South West so you shouldn't be far from an opportunity to meet like-minded planners.
Other content you might be interested in