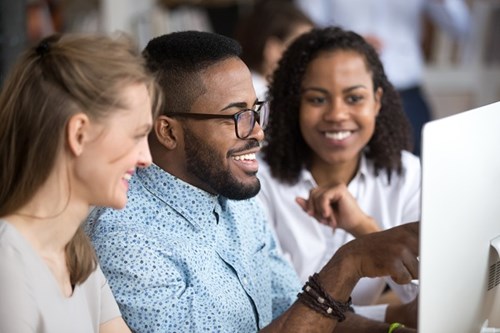 An apprenticeship in Town Planning Technical Support is a real job with training.  It is an entry point to set you on the path for a career as an assistant planner or technical officer.  It means you are studying for a qualification equivalent to A-Levels whilst working in a role that includes supporting Planners with applications for development proposals, searching plans and land files, checking development permissions are met, setting up databases and using software including geographic information systems (GIS).
This apprenticeship is closed as of July 2020.
The RTPI is currently working with a Trailblazer group to establish a new Town Planning Assistant (L4) apprenticeship which is currently awaiting government approval. It is hoped this will be available later in 2021.  If you are interested in obtaining further information on this then please contact us.
Further information
On undertaking this apprenticeship, you are eligible for Free student membership of the RTPI.
Following completion, you could progress to the Chartered Town Planner Apprenticeship.
Please note there are different apprenticeship systems across the UK. This page has information about apprenticeships in England. If you are interested in apprenticeships in the other nations, you can find out more:
Other content you might be interested in