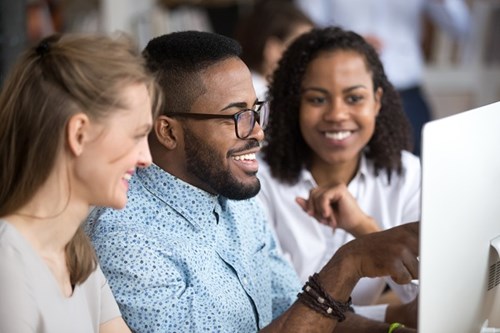 An apprenticeship in Town Planning Technical Support is a real job with training.  It is an entry point to set you on the path for a career as an assistant planner or technical officer.  It means you are studying for a qualification equivalent to A-Levels whilst working in a role that includes supporting Planners with applications for development proposals, searching plans and land files, checking development permissions are met, setting up databases and using software including geographic information systems (GIS).
You will work as an assistant planner or a technical officer during the two years it takes to complete the apprenticeship.  You receive a Level 3 NVQ and Level 3 BTEC diploma equivalent to two A-levels at the end and take one of three available pathways:
Spatial planning
Development management
Planning enforcement
Download our brochure for apprentices here.
Benefits
Free student membership of the RTPI.
Start achieving professional qualifications: Level 3 NVQ and Level 3 BTEC Diploma in town planning support.
Learn job-specific skills and work alongside experienced professionals to gain in-demand skills.
Earn a salary: the average wage for an apprentice is £170 a week, though for a planner it is likely to be higher.
Training Providers
The idea of earning money while learning was also tempting but I think being able to get work experience as well as a qualification puts you in a much better position in the end.  I feel this course will give me the edge, especially when I have completed my degree, I will have the relevant qualification and the experience.
Further information
Following completion, you could progress to the Chartered Town Planner Apprenticeship.
Please note there are different apprenticeship systems across the UK. This page has information about apprenticeships in England. If you are interested in apprenticeships in the other nations, you can find out more:
Other content you might be interested in