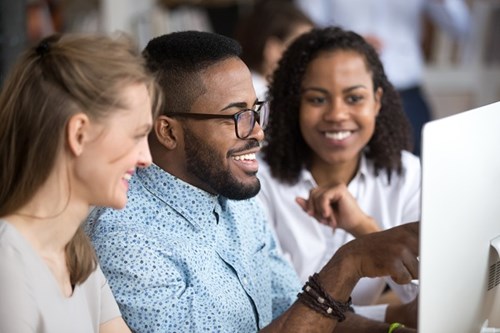 The Level 4 Town Planning Assistant apprenticeship is a real job with training.  It is designed for those who would either like to embark on a career in town planning, or those currently working in support roles in the profession who would like to 'upskill' and open up new career paths.
This occupation is found in the planning, construction, architectural, infrastructure, environmental and local government sectors. Town Planning Assistants may work in local authorities, small consultancies, large multi-disciplinary consultancies, central government or other organisations undertaking planning work.  Individuals undertaking this work would be involved in providing technical and administrative support to Chartered Town Planners to deliver new developments and to shape and create sustainable places for the benefit of the public.
This is a standalone qualification which could also enable successful participants, with employer support, to progress onto the Chartered Town Planner degree apprenticeship programme.
Further information
On undertaking this apprenticeship, you are eligible for Free student membership of the RTPI.  Following completion, you could progress to the Chartered Town Planner Apprenticeship.
We currently working with prospective colleges to design the new Level 4 programme.  It will be available for delivery in England.

Employers interested in this apprenticeship should contact the training providers listed to discuss the content and eligibility requirements in more detail.  
Please note there are different apprenticeship systems across the UK. This page has information about apprenticeships in England. If you are interested in apprenticeships in the other nations, you can find out more:
Other content you might be interested in