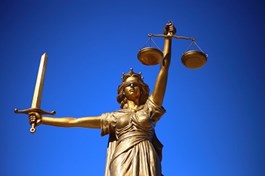 Members who are found to have breached the Code of Professional Conduct have the right to appeal that decision or the sanction imposed.  Appeals are heard by an Appeal Committee convened to hear that specific appeal.  Appeal Committees are made up of three members drawn from a pool of trained RTPI members and lay members who have had no previous involvement in the decision.  At least one member of an Appeal Committee will be a lay member.
Appeal Committee Pool
John qualified as a planner in 1987 from Glasgow University.  He has worked for a number of different urban and rural local authorities for the last 33 years focussing on a wide range of planning policy and implementation matters.  He has extensive knowledge and experience of preparing Local Plans, Structure Plans and other sub regional and regional planning strategies.  He is currently employed as Head of Planning at Hull City Council.  John Craig has also sat on the Conduct and Discipline Panel and was the Vice Chair of the Panel until October 2022.

Gordon has been a Chartered Town Planner since 1981. He was employed by Northumberland County Council for 35 years of which 19 years were spent in various senior management roles, including Chief Planning Officer. Gordon retired from local government service in 2010. He has specialised in minerals and waste planning for much of his planning career and has been a member of a number of regional and national working groups and panels related to this specialist activity.  For the last 10 years Gordon has been a sole practitioner whose commissions have included the investigation of complaints of maladministration for a local planning authority, projects for the Planning Advisory Service and appearing as an expert witness at public inquiries on opencast coal and shale gas. Gordon Halliday was previously the Chair of the Conduct and Discipline Panel.

Gregory is a leading practitioner at the planning bar with 30 years' experience.  He is a Fellow of the RGS.  Gregory is a Legal Associate of the RTPI and former member of the RTPI General Assembly.  Gregory served on the Professional Standards & Integrity Committee City of London Police Authority and is currently appointed to the Panel of Clergy Discipline Tribunal Chairs.  In 2015 Gregory was appointed by the Irish government to chair the organisational review of An Bord Pleanála. A Bencher of Lincoln's Inn and Inner Temple, Gregory is an Alderman in the City of London and a Distinguished Visiting Fellow of St. Stephen's House, Oxford University.  

Kevin has been a barrister since 1986 and is Head of the Planning, Property and Environment Group at 33 Bedford Row. He works both directly with clients including professionals as well as with solicitors and local authorities. He is also a qualified mediator. Outside the Bar, he was planning director of a property development and construction group of companies and remains involved with his own property development outside professional work. He is a specialist in land and planning matters with extensive experience advising and appearing in court and before planning inspectors. He sat for over 12 years on The Disciplinary Tribunal of the Council of the Inns of Court as a judge dealing with professional complaints against barristers and was appointed in 2020 to the RTPI Conduct & Discipline Appeal Committee.

Sarah Richards has had a varied career but has always worked in or alongside the public sector.  Before starting her role as Chief Executive of The Planning Inspectorate in March 2016, Sarah was a Strategic Director, at Slough Borough Council leading finance, regeneration and housing.

Sarah began her career as a planner and worked in a number of roles in local government and the NHS. Sarah left local government to move to the private sector where she set up and led Zurich Municipal Management Services, a consultancy providing risk based services to the public sector.

Moving back to the public sector Sarah set up and led the Planning Advisory Service and then moved to the Local Government Association as a national adviser on housing and economic growth.   

Tim is a solicitor and partner in a City law firm, having trained and qualified with a regional practice. He has specialised in Planning & Environmental Law for over 20 years. Although all of his career has been spent in private practice he has advised both private and public sector clients on a range of planning matters including planning litigation in the Courts. He has been a member of the Law Society's Planning & Environmental Law Committee since 2009 (chairing the Committee between 2017-2020) and a member of the Law Society's Solicitor Judges Division since 2014. In 2013 he was appointed as a part-time Tribunal Judge in the First Tier Tribunal (Social Entitlement Chamber), and in 2019 he was appointed as a Deputy High Court Judge. Tim is a lay member of the Appeal Committees pool and previously sat on the Conduct and Discipline Panel. 

Mark is a Chartered Town Planner with substantial experience in planning practice and the development management function, especially planning enforcement. He is currently the Head of Planning at Great Yarmouth District Council overseeing strategic planning, development management and building control, having worked in both the public and private sectors.  Mark is a keen communicator who relishes the opportunity to interact with all sections of society, having worked in a variety of fields outside of planning (animal welfare, security, retail) and has developed an ability to think "outside of the box" in resolving problems and finding solutions. His planning specialties are Development Management / Planning Applications, Planning Enforcement, Conservation projects and Environmental Impact Assessments.