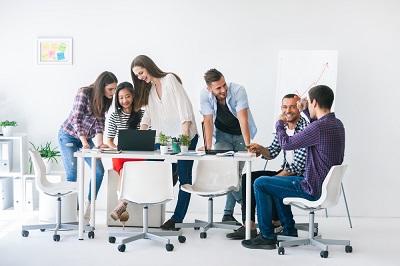 The SYPN carries out a range of activities including:
• hosting an Annual Conference
• organising CPD and Networking events
• APC licentiate and mentor workshops
• presentations to Planning Schools
• SYPN Bulletin
• articles in Scottish Planner
• annual event with the Scottish Government Chief Planner
• close working with RTPI Scotland Chapters
• cross-discipline events with other built environment professionals
• Jim Boyack Trust support
• Peter Suttie Award support
In addition members of the steering group have formal positions on the RTPI Scottish Executive Committee and the RTPI Young Planners' Advisory Group.
Events
Each year the SYPN organises an annual conference, a range of CPD events, APC sessions for both licentiates and mentors, networking events and a number of cross-discipline events.
Awards
Jim Boyack Award
Submissions are being sought for the Jim Boyack Memorial Trust Award. A prize of £2000 and a free place at the RTPI Scottish Young Planners' Conference is available to planning students in Scotland seeking support to assist them to enter or continue on a planning course in Scotland that is accredited by RTPI. More details
Peter Suttie Award
This award is supported by RTPI Scotland, Heads of Planning Scotland and Aberdeenshire Council.
The £500 award is competitive and focused on Peter's particular interests of comparative planning and planning education. Proposals can be used to fund young planners to undertake a comparative study into planning issues, either in the UK or abroad. The work is not necessarilly restricted to written material. Photographic, video or other media formats would be acceptable and innovative proposals welcomed.
The award is directed towards Licentiate planners in the first ten years of their career who are working in Scotland or those studying for an accredited qualification at a Scottish University.
Social media
Keep in touch with the SYPN on Facebook: SYPN Facebook Group, or contact us at [email protected]