Our news e-bulletin contains local news stories, forthcoming CPD events and reports on activities from around the region. To subscribe just login to your website account and select your newsletter preferences.
We also have an award winning quarterly journal called the Scottish Planner. It is distributed to all 2,100 RTPI Members in Scotland as well to over 300 national bodies, media organisations, MSPs and local authority Planning Committees.
If you are interested in providing an article, advertising or including inserts please contact us.
Current edition 
Issue 182 - July 2020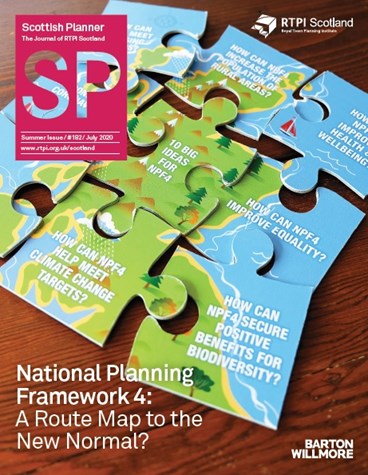 Scottish Planner is kindly sponsored by: