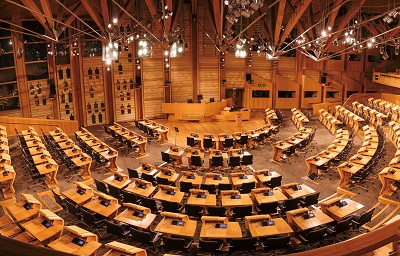 RTPI Scotland aims to lead thinking in how planning can create great places for people. We do this by:
Responding to policy consultations from Scottish Government, agencies and other organisations


Discussing planning issues with policy makers including Ministers, MSPs and Civil Servants


Undertaking research on Scottish planning issues
Research
The Benefits of Investing in a Digital Planning Service research series is funded by Scottish Government.  In commissioning RTPI to undertake this work Scottish Government aimed to explore the evidence base in implementing a Digital Planning Strategy through examining:

the economic and societal benefits arising from digital transformation
efficiencies that accrue within the planning system from investment in new technology and validation of the estimated cost and time savings
the costs (financial and other) of not taking forward digital approaches across the planning service. 

For this research RTPI Scotland has coordinated a programme of work analysing the need, demand and possible impacts of supporting a digital planning strategy.  This comprises:

This research considers how local authorities can measure the outcomes of planning.  This means going beyond simple metrics like speed of processing applications and number of housing units delivered and assessing planning in terms of placemaking aspirations and social, economic and environmental value, in order to track and improve the impact of planning.

Building on previous work that has taken place across the nations, the research team reviewed the context and needs of planning jurisdictions across the UK and Ireland, identifying guiding principles, developing a toolkit and then contextualising, testing and refining that toolkit. 

The project has culminated in the development of a report and series of toolkits which can be adapted by local planning authorities across the UK and Ireland to improve their outcome measurement.

While this project covered the UK and Ireland, this webpage highlights the work that took place specifically in Scotland, which included a number of Scottish Pilot Case Studies.

We would like to thank our Scottish partner, the Scottish Government and Heads of Planning Scotland for their support in moving this project forward.

The project was led by a consortium of planning consultancies and academics from around the UK and Ireland, led by Kevin Murray Associates, with support from Cardiff University, the University of Dundee, MacCabe Durney Barnes, and Yellow Book Ltd..

Report, handbook and toolkit

Click here to download the Measuring What Matters: Planning Outcomes Research Report and appendices or visit our RTPI Research page  

Click here to download the Measuring What Matters: Planning Outcomes Scottish Toolkit (excel).

Click here to download the Toolkit Handbook  which provides guidance to users of the toolkit

Click here to access the Scottish Pilot Case Studies, which discusses the Scottish context and summarises the findings from the pilots

Visit our RTPI YouTube page to hear the research team behind the RTPI Measuring What Matters: Planning Outcomes Research discuss planning outcomes and the research toolkit.