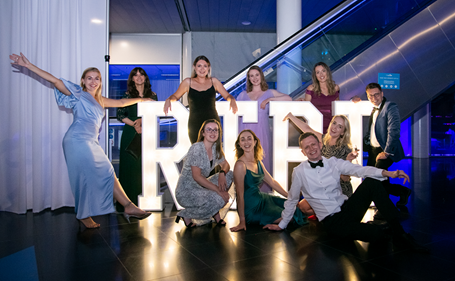 RTPI West Midlands Young Planners is part of the Young Planners network and provides a forum within which aspiring young planners in the area can develop their interest in planning.

What do young planners do?
We feel that we have a very important role to play in promoting planning to people during all stages of their careers. There are lots of different things we do including:
Making presentations to universities on the role of planning
Social events including drinks nights, BBQs, pub quizzes in a range of locations across the West Midlands
Seminars on topics of interest in planning


Why should you get involved?
Foster professional relationships
Network with other professions
Develop soft skills in project management & leadership
Contributes to career progression
Promote Planning
Inspire the next generation
Share experiences
Support L-APC Candidates
Have fun and socialise with like-minded people


Interested in joining the Young Planners' network?
You don't have to be a member of the RTPI to join us. It is free to register and open to any student, licentiate or corporate member of the RTPI (or non-member planner) with up to 10 years' post-qualification experience.
Make sure you receive the latest news and event information by signing up to the Young Planners' Network.


Get in touch
The RTPI West Midlands Young Planners Co Chairs are Polly Mathews and Louisa Ward.  We'd love to hear from you if you would like to get in touch with us. You can email us via [email protected].
We will be announcing the new 2024 Chairs very soon! 
Or you can reach us through our various social media channels, which we regularly update with details of up-coming events:
Email: [email protected]
Twitter: Follow us @YPWestMidlands
LinkedIn: Join the 'RTPI Young Planners Network' group