South West RAC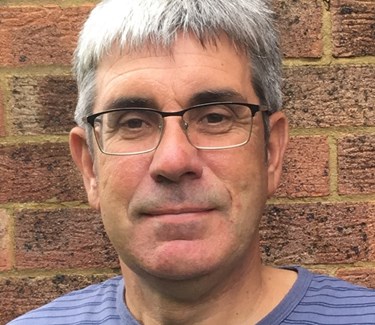 Tim Burton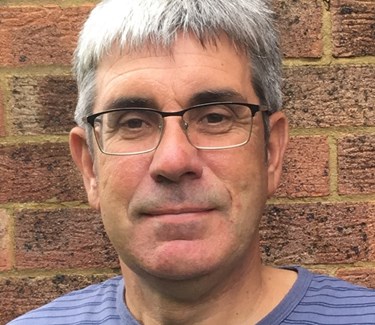 Tim Burton
Tim has spent the majority of his career working as a Planner for various local authorities in Somerset and was Head of Service covering the area of both Taunton Deane and West Somerset, where he oversaw the delivery of major housing growth leading to Taunton's designation as a Garden Town. In April 2019 Tim left the Councils to set up his own Planning Consultancy. He now works regularly alongside the Planning Advisory Service providing service reviews and training for local planning authorities across the country, with a particular emphasis on improving development management performance and Planning Committee decision-making. Tim Burton Planning  also undertakes private sector work advising architects and SME developers on how best to navigate the complexities of local authority planning processes. Tim is a regular volunteer member of the Design Review Panel and has recently chaired a number of their on-line review sessions. Tim has been a member of the RAC for just over three years and appreciates this opportunity to engage with other planners from across the region promoting the positive role of planning.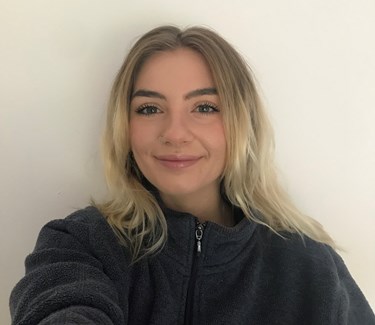 Isabella Day-Davies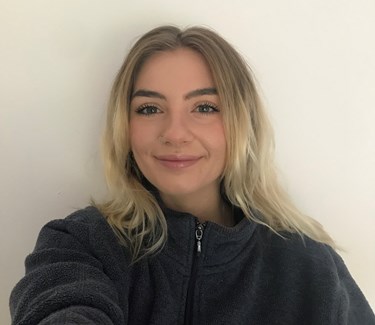 Isabella Day-Davies
Isabella Day-Davies works in the Planning Casework Unit at DLUHC. Isabella's topics of interest in planning are wide but her most notable fascinations are with social justice, public participation and environmentalism. In her free time, Isabella loves cooking, being amongst nature and going swimming.
Dawn de Vries
Dawn de Vries
Dawn is a Principal Planning Officer for Sedgemoor District Council including managing the Area Team, and overseeing the registration process. She started her career as a Modern Apprentice for the I.W. County Council thus underlining her full support for the range of apprenticeships available, including in Town and County Planning. Gaining her Masters in Spatial Planning via day release at Oxford Brookes, and becoming RTPI accredited, she and her family moved 'off isle' to Somerset in 2015, progressing from a Senior into Principal role. She gained a CMI Level 5 Diploma in Management and Leadership in 2018. Through her involvement with the RTPI SW Regional Activities she has promoted Planning Aid; organised and delivered CPD events for volunteers; and worked with Plymouth University determining awareness and outreach opportunities. 2019 sees more involvement in the RTPI SW Planning Awards and CPD programme. She still manages to enjoy fun times with her family and pets.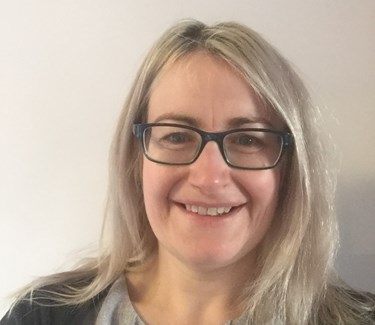 Suzanne D'Arcy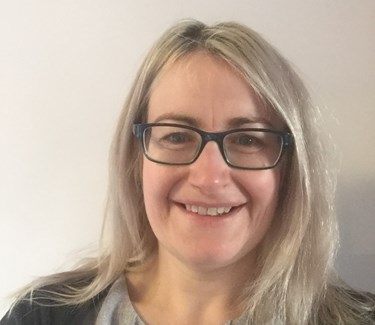 Suzanne D'Arcy
Suzanne started out as a Planning Assistant at Woking Borough Council. She graduated from Newcastle University with a Masters in Town Planning in 2007, specialising in urban design and conservation. This interest led to 8 years working in the Development Management section of Bath and North East Somerset Council, where she held a dual planning and conservation role, before moving on to Tewkesbury Borough Council. After a spell working in Strategic Sites, Suzanne is now a Principal Planning Officer in the Development Management team at South Glos Council.  Suzanne also has a Post Graduate Diploma in Historic Environment Conservation from the Ironbridge Institute. Outside of planning, Suzanne enjoys travel and yoga.
Stephen Essex
Stephen Essex
Dr Stephen Essex is the Programme Leader of the MSc Planning and MSc Town Planning (Level 7 Chartered Town Planner Degree Apprenticeship) programmes at the University of Plymouth. His research interests lie in urban planning (especially post-war reconstruction and restructuring of coastal communities, waterfronts and resorts); the impact of mega-events (including the infrastructural implications of the Olympic Games); and the environmental impacts of tourism (including water resource use and sustainable tourism).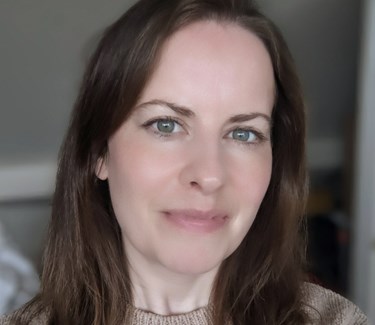 Victoria Hodgson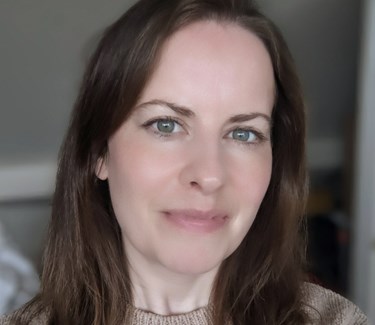 Victoria Hodgson
Victoria has spent her planning career working as a local authority planner in both Development Management and Planning Policy where she has gained experience of a wide range of planning issues.  She has a keen interest in the historic environment, design, planning for health, renewable energy and climate change.
Victoria is new to the RAC and is looking forward to working with members from across the region and beyond to actively promote planning. 
Outside work, Victoria enjoys spending time with her family, keeping active (running, cycling, walking and yoga) and learning new skills.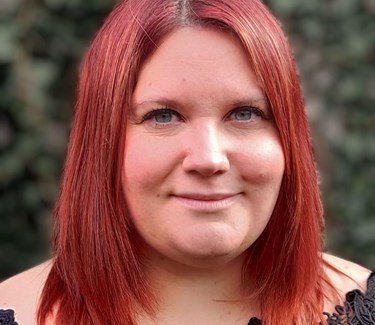 Catherine Loveday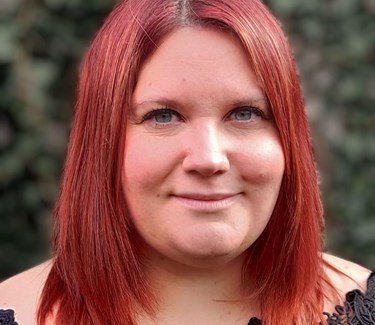 Catherine Loveday
Cat is a lecturer at University of the West of England (UWE) in Bristol with over 20 years planning experience.  Cat has worked in the South West as a Chartered Town Planner for the past 15 within the academic, public, private and third sectors.  Cat's current role at UWE involves teaching and research, working on their RTPI Accredited Masters and Undergraduate urban planning programmes.  Cat's research centres around Sustainable Planning and Environments and focusses on planning practice including development management and neighbourhood planning, climate change, affordable housing and Nationally Significant Infrastructure Projects (NSIPs).  Cat is passionate about training the planners of the future and championing sustainability through planning.  Before joining the RAC, Cat worked for the RTPI Networks and with Planning Aid as Neighbourhood Plans advisor.  Cat has continued to work on Neighbourhood Plans with IPE Ltd as a Neighbourhood Plan Advisor and Examiner.  Outside of work, Cat likes to take advantage of the South West music scene, attending as many gigs and festivals as possible.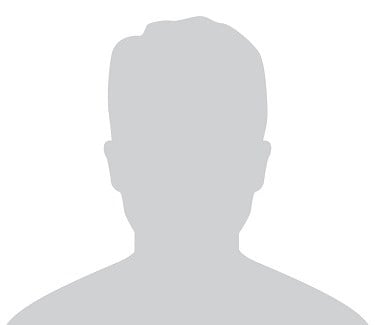 Neil McKeon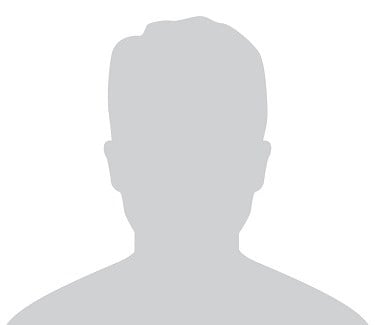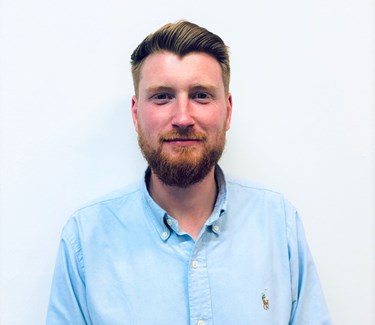 Chris Miell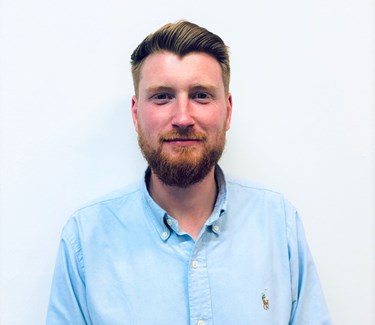 Chris Miell
Chris is an Associate Director at Pure Town Planning, who are an RTPI Chartered Town Planning Practice and work on a wide variety of projects across the south of England with offices located in Bournemouth and Winchester.
Chris was born and educated in Bristol where he attained a First-Class BA (Hons) degree in Town and Country Planning and a Masters in Planning with Urban Design at the University of the West of England (UWE). Upon graduating from UWE in 2012, Chris moved to Dorset and began working as a Planning Officer at Dorset Council.
In 2014, Chris joined Pure Town Planning as a Planning Consultant and he worked on a variety of planning applications and appeals over a five-year period. In 2019, Chris was appointed by the Secretary of State to be a Planning Inspector, a position which he held for two years before re-joining Pure Town Planning in 2021.
Prior to joining the RTPI South West Regional Activities Committee, Chris was the Chair of the RTPI Dorset Young Planners Steering Group and he's currently the Group's Treasurer. He's passionate about mentoring licentiate members and has helped several colleagues successfully work towards their chartered membership.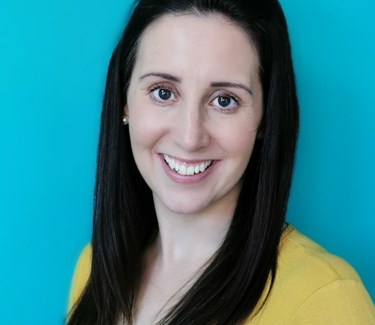 Rebecca Miller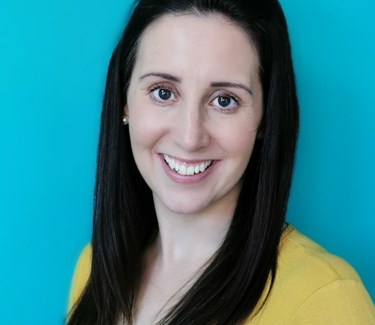 Rebecca Miller
Rebecca is the City Planning Manager at Plymouth City Council with over 15 years local government experience including planning policy and plan making, engagement and consultation, and neighbourhood planning.  A chartered town planner, Rebecca leads a multidisciplinary team of staff responsible for implementing the Joint Local Plan in Plymouth, climate emergency strategy and policy, data, graphics and neighbourhood planning initiatives. Rebecca was a founding member of the Devon and Cornwall Young Planners group and was proud to represent young planners on the RAC.  Rebecca is passionate about promoting the role of planning and planners and is keen to inspire the next generation to choose planning as a career.  Outside of work, Rebecca enjoys spending time with her young family, dancing and performing in local theatre productions and exploring the south-west in her campervan.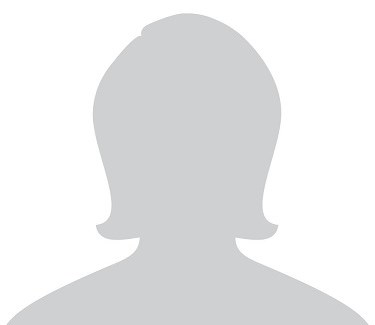 Hazel Nash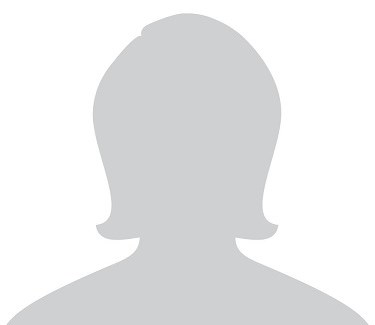 Hazel Nash
Mike Oakley
Awards Secretary
Mike Oakley
Awards Secretary
During my 35 years of planning working for Bristol City Council, the Department of the Environment (as a member of the Severnside Study Team), the SW Regional Planning Conference and Avon County Council I gained experience in a wide range of planning issues. I served as the last  Avon County Planning Officer. Over many years I have been a volunteer for RTPI SW including serving as Chair in 1982 and spells as Hon. Secretary 1997-2008 and 2016-2019. I was presented with the RTPI Outstanding Service Award in 2000. I have been a member of the Awards Judging Panel for the last 10 years and I am the Panel Secretary for 2021 having previously acted in this role from 2015 to 2019. This service on the Panel has certainly kept me up to to date with current planning practice.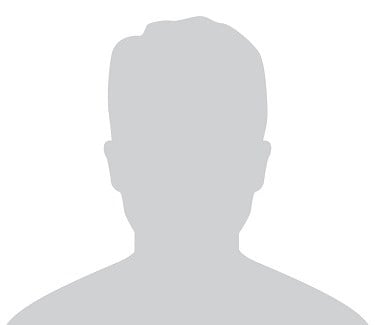 Simon Prescott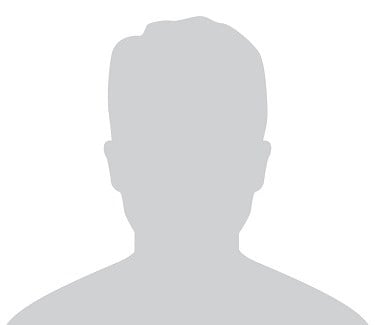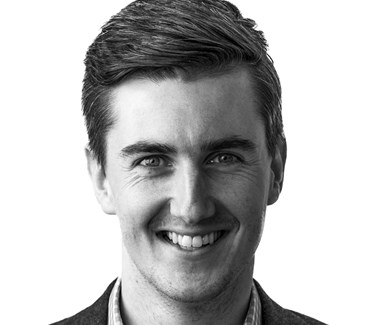 Adam Price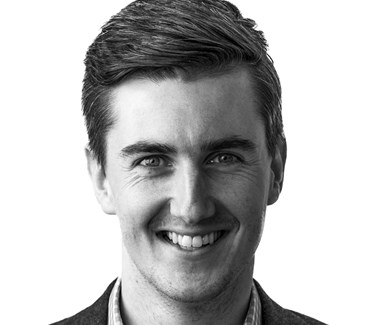 Adam Price
Adam is a Senior Planner at JLL, located in the Bristol office and working on projects across the South West region. He started his career on the graduate scheme at Montagu Evans in London following undergraduate and postgraduate studies in Town Planning at the University of Newcastle. At Montagu Evans, Adam worked his year to RTPI accreditation, becoming 'MRTPI' in 2018. Following a short spell at another private consultancy, Adam moved into the public sector and spent two and a half years at the Royal Borough of Greenwich as a Planning Officer before relocating to Bristol in 2020. In his current role, Adam works on a mix of developments across the region with both public and private sector clients.
Adam is new to the RAC but is excited to get involved in both the committee itself and the various working groups.
Outside of planning, Adam is a keen racquet sports fan, and enjoys spending time in the great outdoors as well as in the cinema.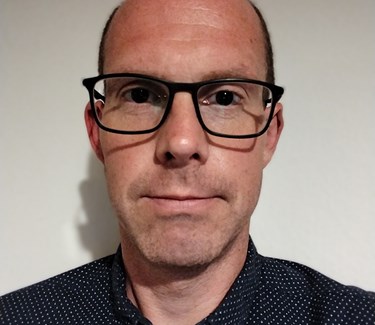 Adam Sheppard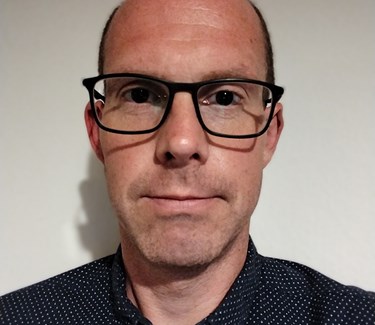 Adam Sheppard
Adam joined the University of Gloucestershire (UoG) in 2021 as a Senior Lecturer to lead the urban planning course offer and associated teaching and research activities. Prior to this Adam taught for over a decade in the RTPI Planning School at UWE Bristol. Adam moved into academia from industry in 2007, having previously worked in Development Management for a number of Local Planning Authorities. Adam now teaches and undertakes research within the Architecture, Construction and Environment subject community at UoG, and with the Communities and Countryside Research Institute at the university. His work is focused around placemaking, urban place and social change, urban design, regeneration, development management, enforcement, planning implementation, decision making/policy interpretation, history, and research methods.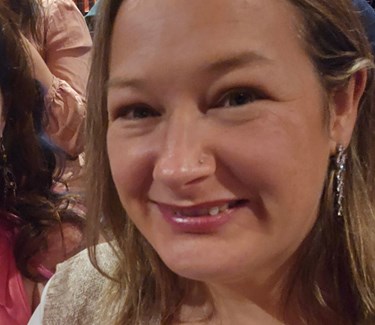 Frances Summers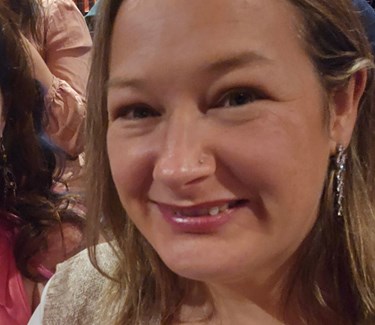 Frances Summers
Frances Summers is a Chartered Town Planner with experience working in the private and public sector. Frances is also a lecturer at the University of Gloucestershire, and a visiting lecturer at Bournemouth University. Frances has a wide range of experience in both policy, research, teaching, and development management being involved in the preparation and examination of local plans, determining major development schemes, researching best practice for preapps and PPA's and teaching urban economics, and communities.  Outside of work, Frances enjoys the gym, walking with her two spaniels, and spending time with her two grown up children.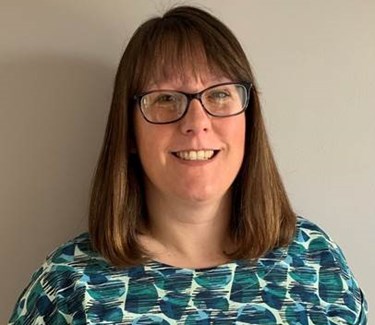 Rachel Tadman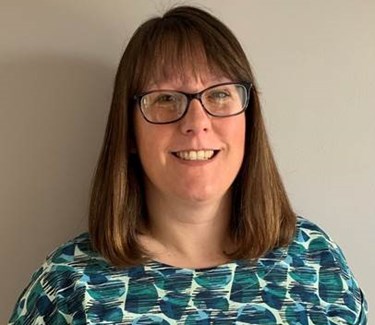 Rachel Tadman
Rachel is an experienced Chartered Town Planner having spent over 20 years at Bath & North East Somerset Council before leaving in 2018 to join Mendip District Council where she secured the role of Head of Planning managing a large multi-disciplinary team and oversaw a major review of the development management service.  Rachel now runs her own Planning Consultancy with extensive experience in development management providing services to both private clients and local authorities.  Rachel is also member of the RTPI South West Awards for Planning Excellence Judging Panel. Apart from planning, Rachel enjoys spending time with her family and friends as well as competing in Agility with her 3 dogs.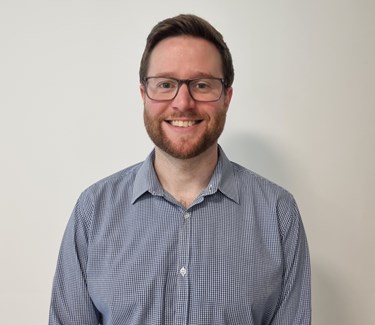 Anthony Whitaker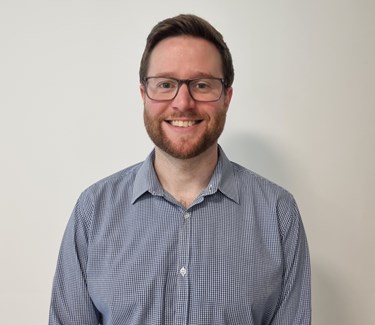 Anthony Whitaker
Anthony is a Principal Planning Consultant at AECOM (Bristol) specialising in planning policy, five-year housing land supply, housing delivery, housing and economic land availability assessments (HELAAs), site selection and site allocations in local and neighbourhood plans.  Anthony works almost exclusively for local planning authorities and qualifying bodies supporting local and neighbourhood plan-making and has significant plan-making experience across different areas and at different spatial scales.  Anthony previously worked as a Principal Planner at Swindon Borough Council and still lives in the area.  Outside of planning Anthony is a keen cyclist and enjoys cooking.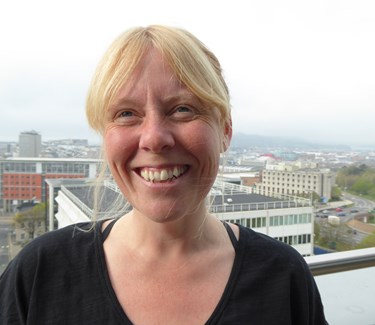 Jo Widdecombe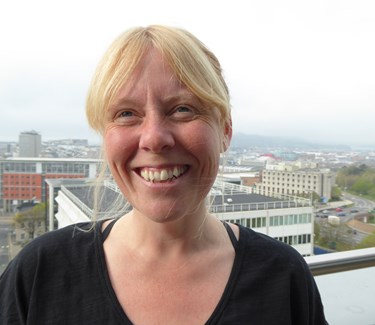 Jo Widdecombe
Jo is a freelance planning consultant and chartered town planner with extensive experience in the preparation of neighbourhood plans, with particular expertise in development management and engaging with local communities, to help shape and influence their places. Jo has a keen interest in design, place-making and championing planning, and she recently became a member of the RTPI South West Awards for Planning Excellence Judging Panel. Jo is also a volunteer regional task group lead for Planning Aid England – responsible for identifying community outreach opportunities within the south west and delivering training to a range of audiences including local RTPI member volunteers. Aside from this, Jo really enjoys cooking for friends and family, and enjoys a challenge, having run long distance cross country events.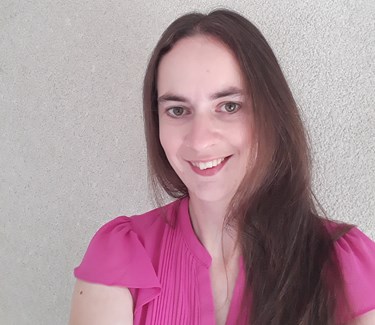 Angharad Williams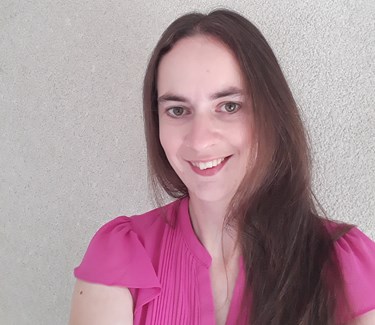 Angharad Williams
I started my Planning career within the Private sector before moving to the Public sector in 2015. I am now the Development Manager at Mid Devon District Council. My career to date has given me a broad experience of planning and my background in design enables me to achieve good design in developments going forward. I joined the RAC in 2016 following my years on the Committee for the young planners. I saw the RAC as an opportunity to inspire change in the South West, and being able to influence the support that planners need in order to create better places. It also enabled me to be a voice for the Young Planners, ensuring that their needs were also met. Having a strong passion for making the built environment accessible for all, I joined the RMB in 2019 and was South West Chair for 2021. I continue to raise the profile of how important it is to create accessible environments, thereby helping people remain independent for as long as possible.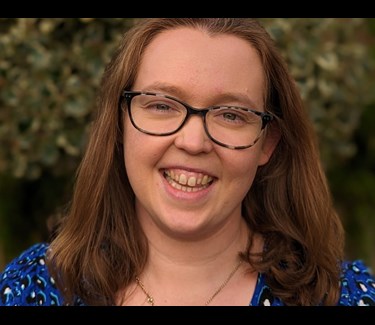 Dr Rebecca Windemer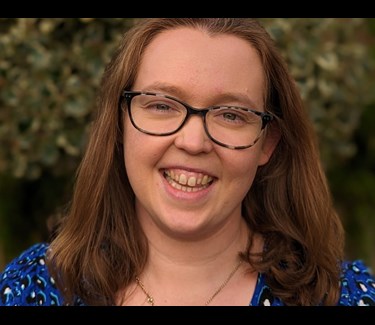 Dr Rebecca Windemer
Rebecca is the Community Energy Lead at Regen, an independent not for profit centre of energy expertise. She is a chartered town planner and is an expert in the planning system for renewable energy. She holds a PhD in environmental planning and has expertise in onshore wind and the social acceptance of renewable energy. Prior to joining Regen, Rebecca worked as a senior lecturer in environmental planning at the University of the West of England.