RTPI East of England Young Planners is part of the Young Planners network and provides a forum within which aspiring young planners in the area can develop their interest in planning.
The members of the RTPI East of England Young Planners' Committee 2021 are:
Committee Members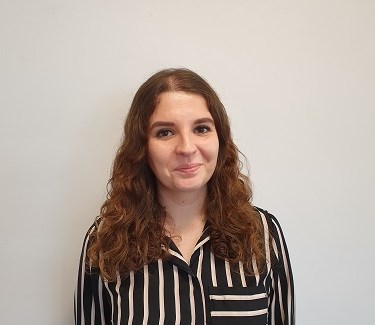 Bethany Jones MRTPI
Policy Officer, Colchester Borough Council & Chair of the East of England Young Planners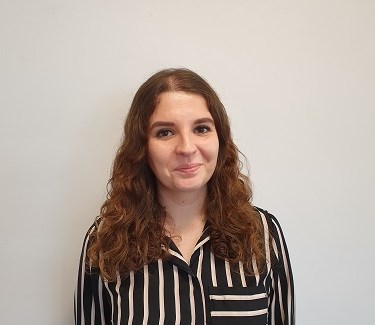 Bethany Jones MRTPI
Policy Officer, Colchester Borough Council & Chair of the East of England Young Planners
Beth is a Policy Planner at Colchester Borough Council and has five years' experience in local authority planning; having previously worked in Waste and Minerals Policy and the Lead Local Flood Authority teams for Essex County Council. Beth is currently chair of the RTPI East of England Young Planners and has successfully established a committee in 2020. She has a variety of specialisms from her roles and her work interests include Garden Communities, Green Infrastructure and Community Engagement. Although not a participant in sports herself, Beth enjoying supporting Norwich City FC and the England Roses. She also enjoys travelling having been to Bali, Budapest and Prague in recent years and hopes to be able to travel safely again soon!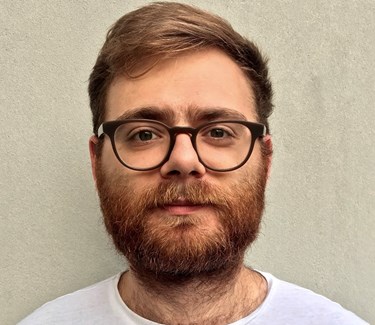 Isaac Nunn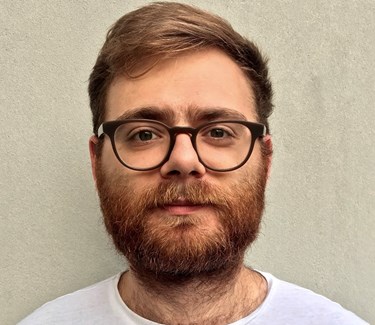 Isaac Nunn
Isaac works as a Senior Planning Officer at Suffolk County Council. He specialises in responses to applications for development consent for Nationally Significant Infrastructure Projects. Suffolk is host to a number of prospective energy projects including offshore wind farms, new grid infrastructure, solar farms and a new nuclear power station at Sizewell C. Isaac works to make sure the national benefit from these projects doesn't come at too high a local cost.
Before becoming a planner Isaac worked in public policy and research roles in various local authorities. His academic background is in politics, philosophy and economics, having studied for his BA with the Open University and his Postgraduate Diploma at the University of York. Now, Isaac is in the first cohort of RTPI degree apprentices studying for an MSc in Town Planning at Anglia Ruskin University.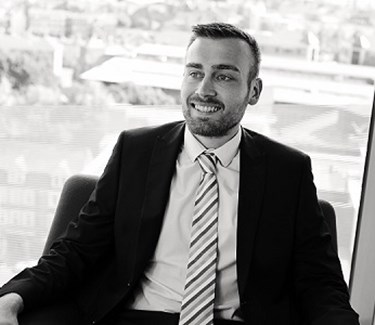 Michael Hammond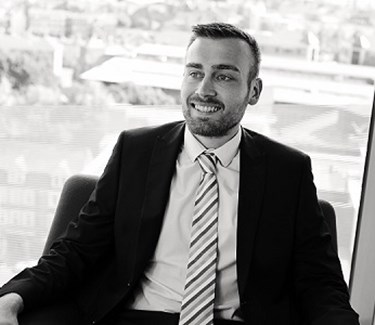 Michael Hammond
Michael is a Senior Planning Policy Officer at Ipswich Borough Council, primarily assisting in the delivery of the Ipswich Local Plan Review. He graduated from Sheffield Hallam University in 2014 with a Masters in Town Planning. Michael began his planning career in development management at Cambridge City Council in 2014. Having become a Chartered Member of the RTPI in 2017, Michael then tried his hand in a private planning practice before returning to the public sector as a Senior Planning Policy Officer at Ipswich Borough Council. Through his role at Ipswich, Michael has been developing specialisms relating to retail and town centre planning, sustainability appraisal and viability. One of the factors that brought Michael to Ipswich was to return to his home county of Suffolk. In his spare time Michael enjoys watching a range of sports, walking his retired greyhound and football refereeing on a part-time basis.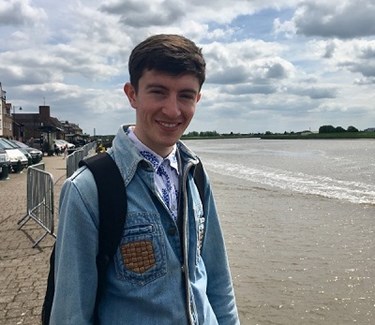 John Mason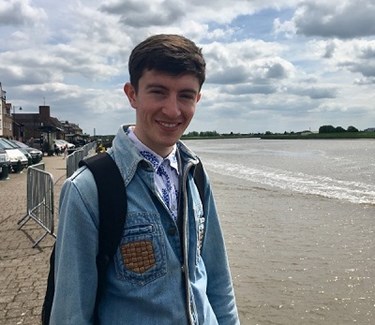 John Mason
John Mason is a planning consultant with Carter Jonas, based in their Cambridge Office.  He joined the company as a graduate planner after studying at the Universities of Cambridge and Vienna, and got his RTPI accreditation in 2018. He now works on a variety of public and private sector projects across East Anglia, and is also active in Carter Jonas' graduate training programme and their Diversity and Inclusion committee. John originally hails from the Midlands but has been living, working and studying in the East of England region for the last ten years. Outside of work John enjoys visiting housing estates around the world, and regularly takes trips to visit family in India.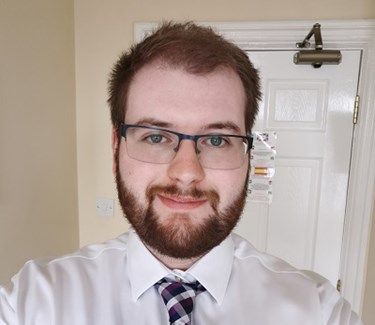 Alastair Curran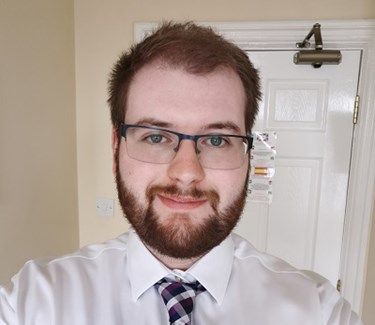 Alastair Curran
Alastair is a Senior Planning Officer at North Norfolk District Council within the Major Projects Team. His current role is to bring forward a number of allocated sites whilst assessing major developments and undertaking comprehensive pre-application advice for large schemes within the district. Currently he is working on large scale residential and commercial developments with aspirations to work on former military assets within the district. Alastair graduated from Aberystwyth University after studying International Politics and Military History before undertaking a Masters at St Andrews in Strategic Studies, focusing on contemporary naval warfare. After a career change Alastair ended up in Kent working for Canterbury City Council as a planning officer in the development management team, overseeing a wide array of developments from student and residential schemes, to business and commercial proposals, and community projects. During this time Alastair developed a keen interest in Gypsy and Traveller planning and took lead on a number of complicated applications This interest led to his second masters in Spatial Planning from University College London with his dissertation revolving around the role of planning policy and how it has influenced Gypsy and Traveller Development patterns. Outside of work Alastair takes part in a number of different sports, including but not limited to: football, golf, badminton, swimming, rugby, paintball and archery. Alastair enjoys spending his time off travelling abroad, recently being to Kiev and exploring the Ukraine, however he also enjoys his UK roadtrips, regularly visiting friends in Wales and Scotland, and returning to the North East to visit family throughout the year.
Rachel Lambert
Rachel Lambert
Rachel is currently a planner at East Suffolk Council, assisting in the delivery of major site development across the district. She graduated from Kings College London in 2009 with a BSc in Geography, and after a year of travelling found herself in London embarking on a career in planning. Whilst studying part-time towards a MSc in Spatial Planning at The Bartlett, Rachel gained experience both in local government and the private sector – working on a range of environmental, planning and sustainability projects, providing both planning and EIA support on a range of schemes. Her drive to proactively seek out broad-ranging planning roles has led to a comprehensive career experience, including her prior role at Auckland Council in New Zealand. She is actively engaged in the development of innovative solutions for urban planning issues, with a particular interest in major infrastructure projects, urban climatology, and climate change resilience. Rachel's strong advocacy for planning has led her to championing the profession as an RTPI Ambassador.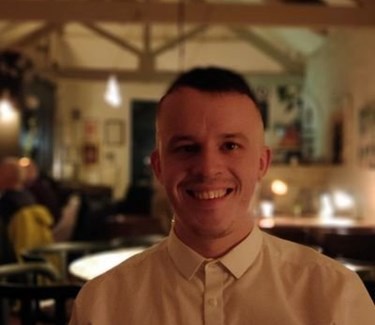 Christian Cardiss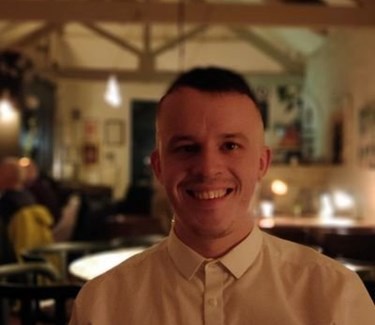 Christian Cardiss
Having previously been part of the RTPI North West Young Planners Committee, Christian has moved to the East of England to begin his new role as a Graduate Planner for One Planning Consultants, Norwich, following eight years living in Liverpool, including a year in Manchester, where he studied for his undergraduate and postgraduate degrees respectively. Since July 2019 Christian has been writing for the Urbanist Platform which is an online platform designed to engage people from all backgrounds and abilities with the built environment sector. A keen interest in the development of the built environment is what has driven Christian to a career in town planning and is what motivates his engagement with the industry beyond the private sector.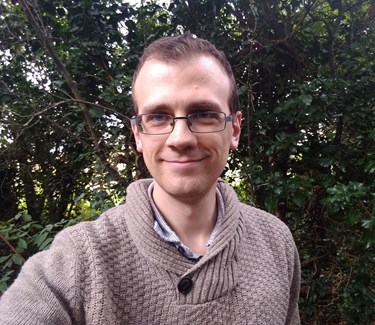 Matthew Harmsworth
Barton Willmore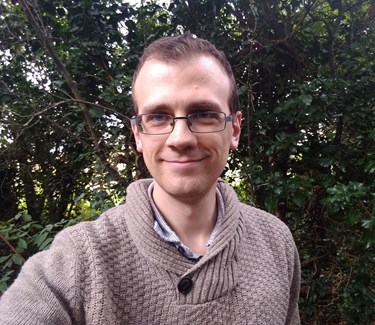 Matthew Harmsworth
Barton Willmore
Matthew has recently joined Barton Willmore, having previously worked with Persimmon Homes.  Prior to joining Persimmon Matthew worked for a number of local authorities in the East of England.  He joined the RAC this year.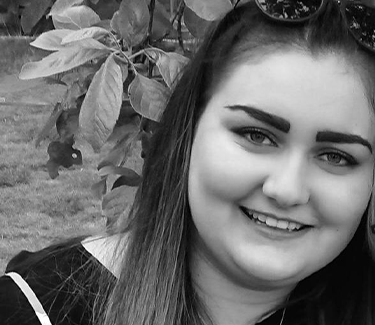 Genny Middlemast
Castlepoint Borough Council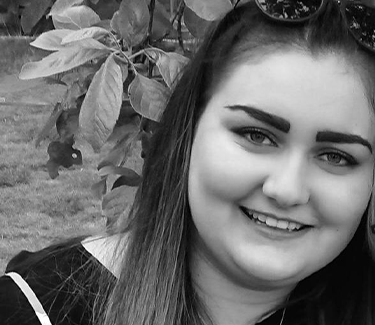 Genny Middlemast
Castlepoint Borough Council
Genny is a Planning and Enforcement Officer for Castlepoint Borough Council. Her role within the development management team involves dealing with a varied caseload of different planning applications. She is also responsible for dealing with applications for protected tree works and investigating breaches of planning control, issuing enforcement notices where necessary.
It is an exciting time for castle point which currently has their local plan under examination. As a result of this she has recently been given the opportunity to work alongside a senior colleague on one of the largest applications for housing that the borough has seen to date.
Her academic background includes a Geography BSc Hons from the University of Chester and she is currently writing her dissertation towards a RTPI accredited MSc in Town Planning at Anglia Ruskin University.
She has joined the east of England RTPI young planners committee in order to expand her network and meet likeminded professionals. She also wants to learn new things and give something back to the planning profession.