The RTPI has conducted a comprehensive analysis of the planning profession in the United Kingdom. With a focus on understanding the needs of its members and facilitating an informed dialogue with the government and the general public, our new report sheds light on the challenges and opportunities facing the planning profession in the 2020s.
As society grapples with climate change, housing shortages, and public health, effective planning is more crucial than ever. To support the formulation of robust planning policies, it is imperative to gain a deep understanding of the current state of the planning profession.
Building on the foundation of the 2019 State of the Profession report, our updated publication provides insights into the size, demographics, employment patterns, and pressing challenges confronting the UK's planning profession.
We've launched this hub to highlight the report findings and also to link to other relevant resources showing the challenges the profession is facing.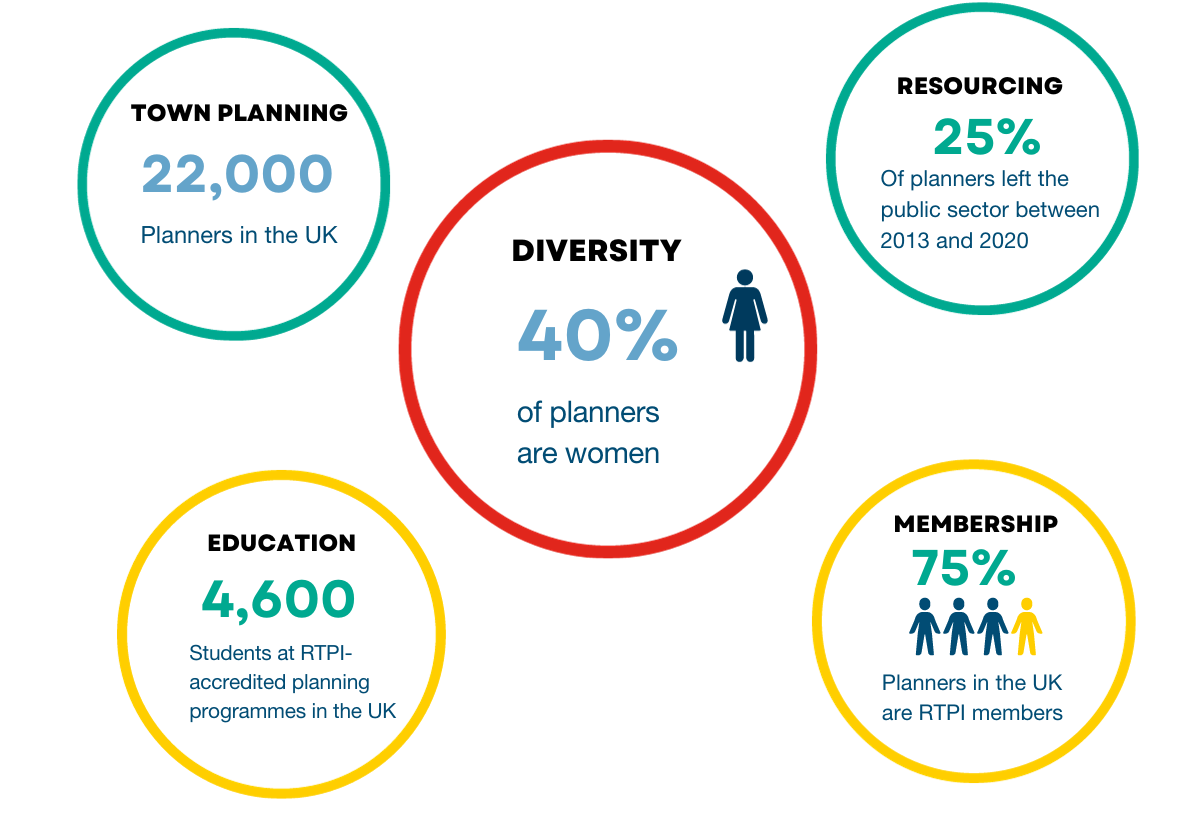 Are you a politician working in planning?
The RTPI's Politicians in Planning network includes over 500 elected representatives involved in planning and planning decisions.
The cross-party network was established in 2021 to help bridge the gap between planning professionals and elected politicians and support our shared ambitions for vibrant, healthy and sustainable places for communities to live, work and interact.
The network helps local authority and parliamentary politicians across all UK and Ireland's planning systems to share best practice, to access information and receive a regular newsletter on planning matters free of charge.