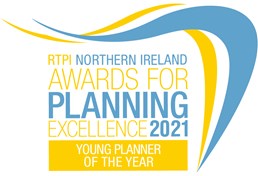 The Northern Ireland Young Planner of the Year is a prestigious award that seeks out the brightest RTPI members in the early stages of their careers.  Potential candidates can work in any area of the industry.  We are looking for outstanding Young Planners who can demonstrate a contribution to planning or significant career achievements in recent years in Northern Ireland.
Eligibility
Entrants must be in the first 10 years of post-qualification experience and be a current member of the RTPI.  A candidate can nominate themselves or they can be nominated by an employer, colleague or peer.
Last year, RTPI Northern Ireland named its first Young Planner of the Year – Ryan Walker. Ryan went on to win the overall RTPI Young Planner of the Year – Congratulations.
RTPI NI is pleased to announce its second Young Planner of the Year is Donna Lyle.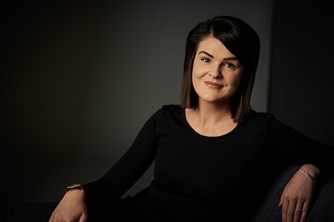 Donna is a Senior Planner at TSA Planning.
She has had a varied career from which she has benefitted and gained a range of experiences. Donna is passionate about her position as a role model and leader amongst female planners, having been a founder of Northern Ireland Women in Planning.
The judges have commented that "Donna is clearly an excellent role model for young planners, and had a very accomplished start to her career which has allowed her to further influence and promote females in the profession."
Through, Women in Planning, "she has provided a forum to encourage discussion and support within the profession here in NI, and the events run through the network have offered something different to other planning events that take place in NI."
"She is an excellent role model to both men and women, as shown through her dedication to all types of development control and forward planning in her work in England and now in NI."