Meet your Steering Committee
RTPI Yorkshire Young Planners Steering Committee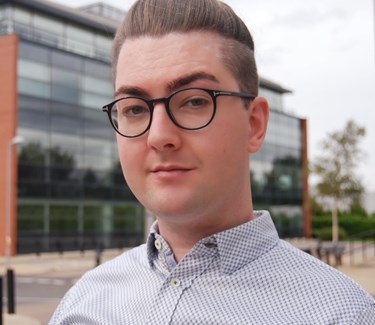 Jamie Field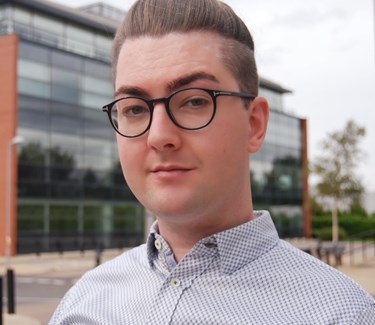 Jamie Field
Jamie is a Town Planner within the Planning, Policy and Economics team at Arup based in the Leeds office. Jamie joined Arup in September 2015 after completing his MSc in Urban and Regional Planning – he also has a background in architecture, offering a depth of perspective to the projects he undertakes. Since joining Arup, Jamie has worked on a range of planning projects, including infrastructure delivery plans, flood defence implementation and major residential developments. This has allowed Jamie to collaborate with a range of stakeholders, including local authorities, government agencies and private developers. Currently, Jamie is planning consultant to Highways England for an iconic new bridge over the A63 adjacent to the Humber Dock Marina. In this role, Jamie secured a range of planning consents, including a marine licence for planned works within the marina. The bridge is an important 'City of Culture' legacy project and will support economic regeneration on nearby strategic development sites.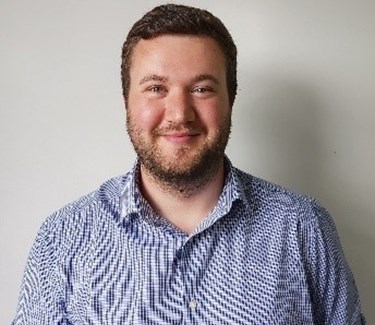 Sean Smith
RTPI Yorkshire Chair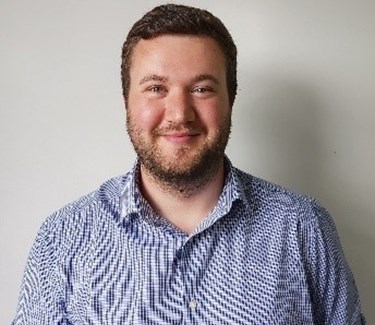 Sean Smith
RTPI Yorkshire Chair
Sean is a Chartered Town Planner sitting in the Planning Policy and Economics Team in Arup, Leeds which he joined in May 2019.
Sean has worked on a variety of projects, but his latest focus has been on major infrastructure and transport projects.
A highlight has been to work on the TransPennine Route Upgrade in a project management role where Sean has been coordinating and preparing a substantial number of plans and drawings for submission.
In addition, Sean has also been working with investors and businesses to create detailed planning appraisals of land they either own, or, are looking to acquire. Along with the appraisals Sean provides planning strategies of how to realise the potential off these sites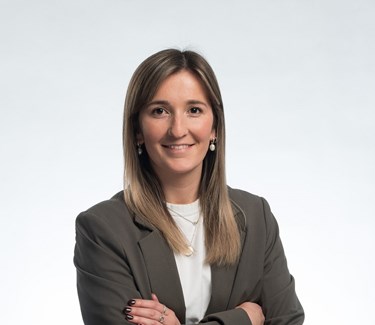 Jemma Brabrook
Senior Planner, Deloitte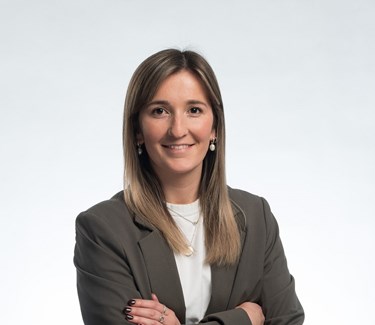 Jemma Brabrook
Senior Planner, Deloitte
Jemma is a Senior Planner in Deloitte's Regional Planning and Development Team. She joined the team in September 2019, after graduating from Oxford Brookes University with an MSC in Spatial Planning. She has worked on a range of projects across Yorkshire and the North West, including a number large-scale EIA developments within city centre regeneration areas and on strategic sites, the production of Strategic Regeneration Frameworks, as well as smaller change of use and listed building applications.
Jemma was elected as a Chartered Member of the RTPI in December 2021. Jemma is keen to support others early in their planning career and is helping licentiate colleagues work towards their chartered memberships.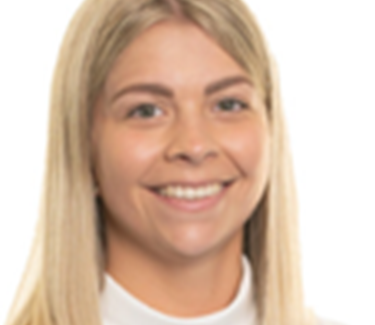 Emma Bilton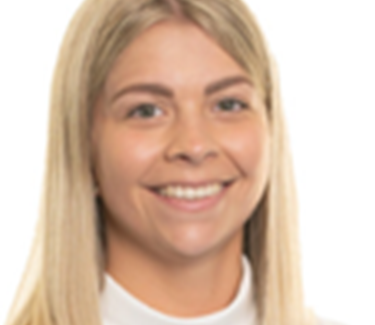 Emma Bilton
Emma is an Assistant Planner at Quod in the Leeds office and joined in 2019 after completing her MSc in Urban Planning from Sheffield Hallam University. Emma has gained valuable experience on an array of projects spanning difference sectors including retail, commercial, residential and infrastructure. She was part of the project team who prepared an application for a new terminal building at Leeds Bradford Airport. Emma is a licentiate member of the RTPI and is now working towards her chartered membership. She has been on the steering group since 2019.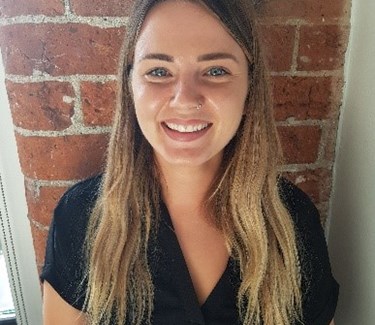 Hannah Brown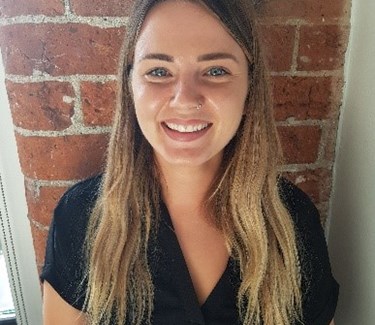 Hannah Brown
Hannah Brown is a Graduate Town Planner at Arup, Leeds. She joined the Planning, Policy and Economics team in September 2019 after completing her Mplan degree in Urban Studies and Planning at the University of Sheffield.
Hannah has been involved with a variety of projects with a focus on public consultation and transport infrastructure. She is currently involved with the A66 Northern Trans-Pennine project, supporting on the preparation of the Development Consent Order application. Hannah has been part of the steering group since 2020.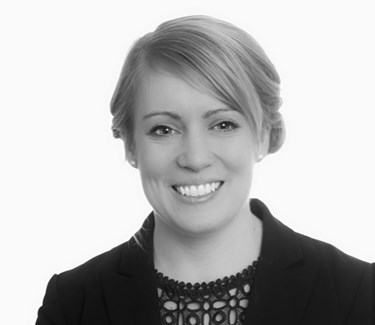 Rebecca Burrows
Young Planner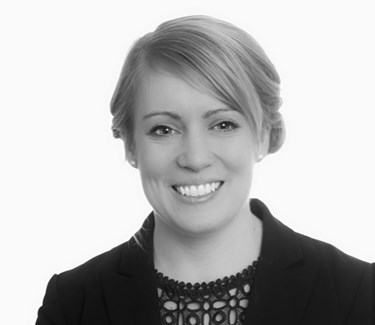 Rebecca Burrows
Young Planner
Rebecca has over 10 years' experience as associate and heritage planning consultant at Purcell's office in York. Having worked for Historic England and the Diocese of Lincoln, she now manages the northern heritage planning team. Rebecca supports a great variety of projects within the historic built environment, supporting clients to manage the sustainable change of significant places. She is currently studying urban and rural planning at Leeds Beckett to complement her MSc in heritage conservation. She became an Associate RTPI member in 2020 and is also IHBC accredited.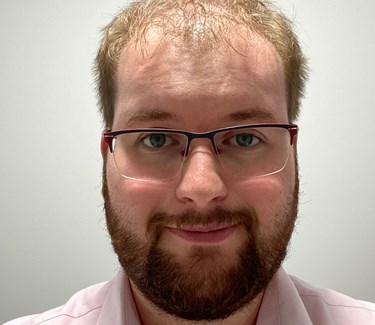 Alastair Curran
RTPI Yorkshire Young Planner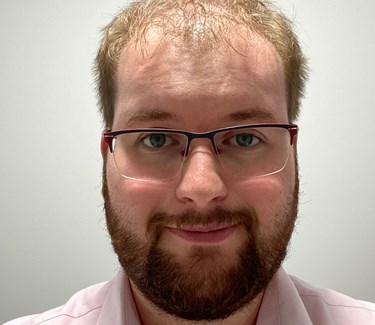 Alastair Curran
RTPI Yorkshire Young Planner
Alastair is the Planning Manager for Vistry Homes Yorkshire, part of the Vistry Group which was 'Large housebuilder of the year 2021.'  
Alastair started his career at Canterbury City Council in Development Management as a Planning Officer whilst studying a masters part time in Spatial Planning from UCL. Alastair worked on a range of applications from tree works, to major developments and everything in between, including working within the grounds of Canterbury Cathedral a Grade 1 Listed Building and UNESCO World Heritage Site. Besides enjoying working within the heritage environment, he also relished the controversial and challenging applications, being a regular attender at Planning Committee. Of particular note was Alastair's involvement in handling Gypsy and Traveller developments.
Following completion of his masters, Alastair moved to North Norfolk where he worked as the Senior Planning Officer in the Major Projects Team. Alastair handled a range of major developments and politically sensitive proposals which expanded his expertise in master planning, strategic sites, and large scale residential developments. Besides working on major residential applications, Alastair also handled a range of care facilities and accommodation for the elderly (C2 and C3) developing a specialist knowledge. Alastair worked predominantly in Major Developments but also assisted in development management and policy regarding site allocations.
Following his time in Local Authority, Alastair moved to La Ronde Wright/Planning Places Ltd as the Principal Planning Consultant, working again on a range of projects in terms of size and complexity. Alastair was engaged in strategic site promotion and policy representations through Regulation 18 and 19 stages of various Local Plans including securing a number of sites for adopted. Alastair also oversaw and project managed a number of proposals through the development process, ranging from Paragraph 79/80 dwellings through to major residential developments on both allocated and windfall sites. Additionally Alastair became heavily involved in estate management and diversification, undertaking a number of appraisals to revitalise assets and land.  
In June 2022 Alastair Moved to Yorkshire as the Planning Manager for Vistry Yorkshire, overseeing the planning for the region for a top 10 award winning housing developer. This role involves securing planning permission on a range of sites through either full, outline or reserved matters applications as well as undertaking appraisals and advising on strategic and immediate land. Alastair is involved from site acquisition and identification through to the sale of plots.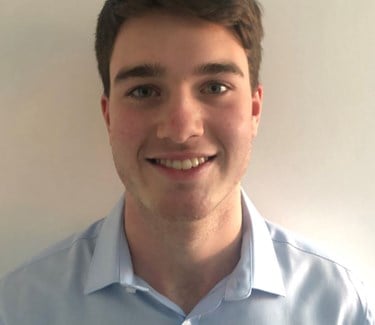 Jamie Hird
Apprentice Town Planner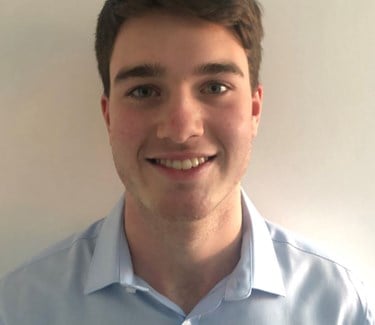 Jamie Hird
Apprentice Town Planner
Jamie is an Apprentice Town Planner in the Planning Policy and Economics Team in Arup, Leeds which he joined in January 2021. Jamie is currently studying at Sheffield Hallam University, working towards an MSc in Urban Planning.
Jamie has been involved with a variety of projects, most notably the A66 Northern Trans-Pennine project, in which he supports the stakeholder team.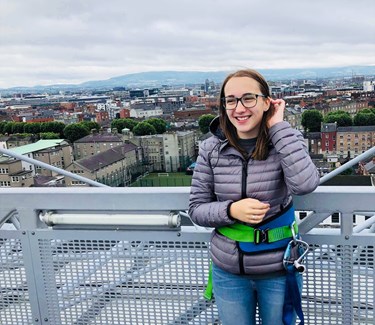 Abigail Upton
Planner - DLP Planning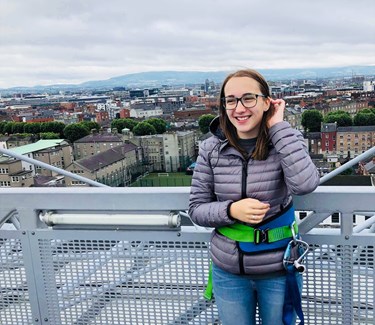 Abigail Upton
Planner - DLP Planning
Abigail currently works for DLP Planning as a Planner. Having had experience in both the public and charity sector, she is now based in the private sector. Abigail supports a great variety of projects within the region after successfully completing her MSc in Urban and Regional Planning at the University of Sheffield. She is currently working towards Chartered RTPI status and has been part of the steering group since early 2021