Becky Eades - Chair's Introduction - January 2022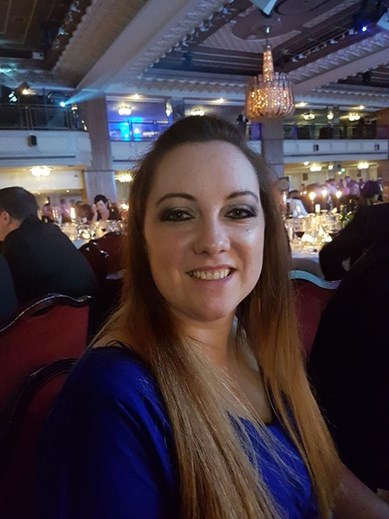 Dear colleagues,
A very happy belated New Year to you all and I hope you are staying well in the face of the ongoing global Coronavirus pandemic.
It is an honour for me to take on the role of RTPI Yorkshire Chair in 2022, and alongside my Regional Management and Regional Acitivties Committee colleagues, I am looking forward to all the exciting activities and events we have planned in the region over the next 12 months.
RTPI Yorkshire continues to offer support, engagement, and professional development to its members during these unprecedented times, and there is an abundance of local activities to attend and get involved in. These range from CPD webinars, to in-person conferences, walking tours, policy consultations, peer support networking sessions, keynote addresses and a wide variety of social events.  
We have important work ahead in the next 12 months . To begin the year on a real high note, I am very pleased to say that RTPI has this month launched its refreshed RTPI Awards for Planning Excellence.
These awards highlight exceptional examples of how planning and planners have a positive impact on our quality of life in creating exceptional places and protecting our environment.
In recognising and rewarding excellence we aim to inspire others to achieve the same high standards
This year there is one point of entry for both regional and national entries- bringing together the Awards for Planning Excellence under one Institute – the RTPI. Our regional ceremony will be held in June with the national ceremony following in the Autumn.  
For the very first time – we are introducing our Head Planner of the Year category (Local Planning Authority). The award aims to shine a spotlight on the achievements, ambition and excellence displayed within our local authorities. This award is open to an RTPI member who plays a senior role in their organisation and is responsible for the organisation's planning service. It is a fantastic way to celebrate those showing leadership and championing quality place-making across their organisation. Full details can be found here. The awards deadline - including for our popular projects, plan-making and Young Planner of the Year categories - is 11 March 2022.
It is my aim as Chair to bring out the best in our region with a focus on the themes of Climate Change and Heritage - both important and overlapping themes for the planning and built environment profession. We will capitalize on the success of our high-quality CPD programme and continue to offer a mix of online and in-person events to deliver to our members. I am also keen to continue our support for Young Planners at the start of their careers and actively promote the benefits of Chartered membership to students and professionals through our Future Champions work  
And of course, this is the year I hope we turn a corner in the Covid pandemic and finally get to celebrate our amazing planners and this profession in person - with a return to our fantastic Annual Awards Ceremony and keynote this summer.  Watch this space.
Yours sincerely
Becky Eades
RTPI Yorkshire Region Chair 2022