About the Awards
South West Awards for Planning Excellence celebrate projects and people who have helped create exceptional places and improved the lives of those who live and work there; highlighting how planning and planners work to create a safe, healthy and sustainable future.
Winning these prestigious awards is a clear demonstration of quality, and an excellent way to raise the profile of a project, team or individual.
Entries into the 2020 Regional Awards are now closed and will re open in Spring 2020. General entry information is detailed below, but these may be updated for 2021.
13 entries (see below) were recieved into RTPI South West Awards 2020 and are now being reviewed by our panel of judges. Shortlisting results will be announced mid August.
RTPI South West Awards for Planning Excellence are sponsored by
In a fast paced and ever changing planning climate, the SW RTPI Awards for Planning Excellence provides an important opportunity to share and reflect upon what can be achieved, and what is indeed being achieved, by planning professionals and communities across the south west. WYG is proud to sponsor this initiative.




Stride Treglown are delighted to continue our sponsorship of the SW RTPI Awards for Planning Excellence in 2020. The quality of the diverse submissions we have seen in recent years continues to demonstrate the importance of the input of planners have in the development process and, in particular, the ability to influence projects which involve the creative re-use of sites.
2020 Entries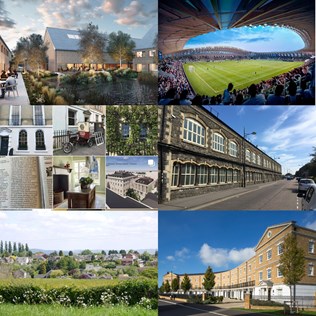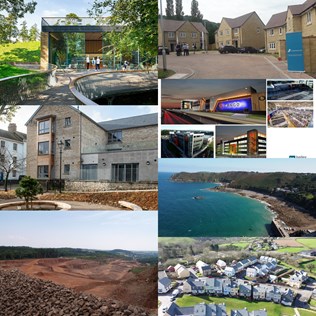 Note: All 13 projects are currently being reviewed by an appointed panel of Judges. A short list will be announced later in August.
In the meantime, you may find reading the summaries below useful by way of a case study you may wish to follow up on. Case studies on those projects which win or are commended will be available on this website later in the year.
13 entries have been recieved into RTPI SW Awards for Planning Excellence and are now being reviewed by our Regiona… https://t.co/32043QNerT
Agent Plan-It's 'Challenge for Change' aims to engage young people in the world around them, their reflections on t… https://t.co/hUBBzQmXBx
13 entries have been recieved into RTPI SW Awards for Planning Excellence and are now being reviewed by our Regiona… https://t.co/AcroaWWZl6