Our regional Awards for Planning Excellence celebrate projects and peop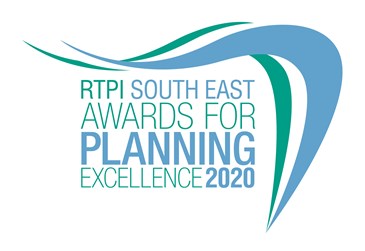 le who have helped create exceptional places and improved the lives of those who live and work there; highlighting how planning and planners work to create a safe, healthy and sustainable future.
Winning these prestigious awards is a clear demonstration of quality, and an excellent way to raise the profile of a project, team or individual.
This year the COVID-19 pandemic is having an unprecedented impact on all of us. We are very aware that this is affecting colleagues in differing ways and many are facing an uncertain future with competing demands on their time. If you are unable to meet the deadline above but would like to apply - please get in touch to express your interest by 30 May.
General entry information
Free to enter
Download the Entry form here
Download the Young Planner of the Year entry form here
Awards open: Monday 4 May 2020
Entry deadline: Friday, 10 July 2020
This year's categories are:

Excellence in Plan Making Practice
Excellence in Planning for a Successful Economy
Excellence in Planning for Health and Wellbeing
Excellence in Planning for Heritage and Culture
Excellence in Planning for the Natural Environment
Excellence in Planning for Homes
Excellence in Tech within Planning

Results of the 2020 Awards announced in November
Find out 'Why you should enter' and read our 'How to Win' guide
The latest edition of InPerspective magazine is now online! you can read it here: https://t.co/kU9FxdSrf0… https://t.co/BK5Vwvr4R7
RT @RTPISouthWest: The UN Sustainable Development Goals aim to mobilize global efforts to end poverty, fight inequality & tackle climate ch…
RT @Vitaka_uk: Really enjoyed my first virtual presentation. A bit strange not seeing everyone's faces, though! Thanks to everyone who atte…
Other content you might be interested in