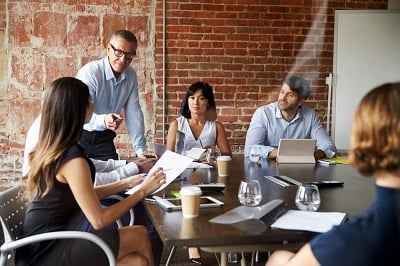 RTPI North East committee members are all volunteers with expertise in many aspects of planning and represent both the private and public sector. Being on the committees is your chance to make a difference and influence not only the local member activities within the region, but also to help raise the profile of planning amongst the wider build environment sector. Together we support members and champion planning in the North East. 
By volunteering you will widen your professional network, learn new skills and have an active role in shaping the planning profession.
We are always ready to welcome new members from all areas of planning to the committee. Whether you are just starting out on your career or have a variety of experiences to bring to the committee, new ideas and a desire to make a difference we would delighted to hear from you.  Our committees are made up of a diverse range of friendly professionals who are passionate about planning and shaping its future.  We encourage you to get in touch.
The Regional Management Board oversees what we do through the preparation of the region's business plan and budget. The Regional Activities and Policy Committee delivers a range of activities supported by various working groups.
Members of our committees and working groups:
Shape the development of our CPD events programme for the region
Input into consultations and policy updates
Inspire future planners and support Young Planners in the North East
Contribute to research
Organise inter-professional networking opportunities
Raise the profile of planning
Contribute to the monthly e-newsletter  
Judge the RTPI North East Awards for Planning Excellence
Support the activities and promotion of Planning Aid England
Celebrate at the annual regional awards dinner in Newcastle
Our RMB and RAC members come from the public, private, academic and third sectors and play a vital role in supporting our members – volunteering their time, enthusiasm and expertise in planning.  Find out who is on the 2023 RMB and RAC on the blocks below.
Additionally, we also have a number of sub-committee groups that members are welcome to join. These are:
CPD Steering Group
Members and PR Group (M&PR)
Policy & Research Group
Planning Aid England (PAE)
Young Planners
Inspired? Consider volunteering
Members are welcome from all areas of planning and we are always ready to welcome new members
We can co-opt members onto the committee or sub groups at any time, please contact us to enquire about vacancies.
Other content you might be interested in