The Regional Activities Policy Committee supports and advises the Regional Management Board.
Corporate members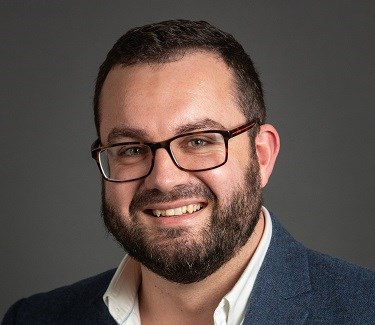 Joe Ridgeon
Member and Public Relations Chair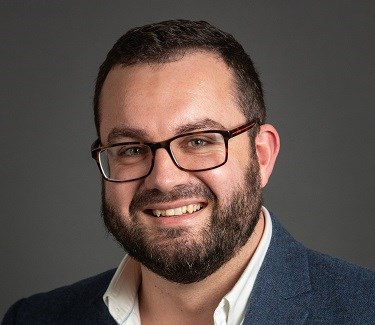 Joe Ridgeon
Member and Public Relations Chair
Joe is an Associate at Hedley Planning Services and Chairs the Member and Public Relations Sub-committee. He was the North East Region's youngest ever Chair in 2012, where he was keen to highlight the problems and opportunities faced by the rural areas of the Region. Joe has worked in Planning since 2007 in both public and private sector. His experience includes obtaining planning permission for a range of developments including mixed use development, major residential, commercial, retail, leisure and tourist projects; preparing site appraisals; engaging in the development plan process to promote land, including making representation at Examination in Public; and, advising in relation to highways issues including road closures.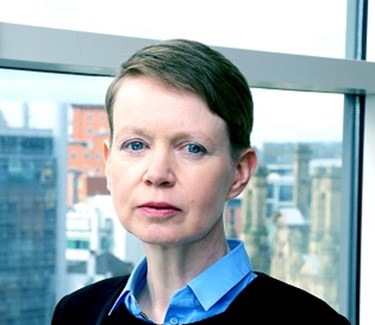 Jan Bessell
Strategic Planning Advisor for Pinsent Masons LLP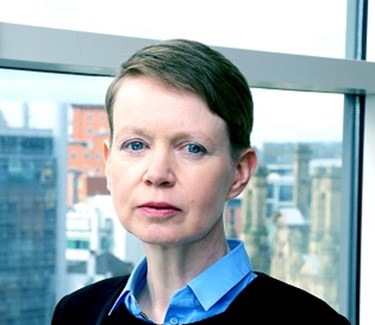 Jan Bessell
Strategic Planning Advisor for Pinsent Masons LLP
Jan has significant experience of examining (former Examining Inspector PINS) and advising on a wide range of nationally significant infrastructure and major development projects across the full range of sectors including new settlements and urban extensions, energy, water and waste water, transport, business and commercial, ports and airports dealing with a wide range of issues from development consent orders, strategic plans, EIA, biodiversity, design, Water Framework Regulations, Habitats Regulations Assessment, community engagement and compulsory purchase. Jan has been recognised as one of 'the most influential women in UK planning'. She is Board Chair of the National Infrastructure Planning Association.

Jan is a Fellow of the Royal Town Planning Institute (FRTPI) and currently sits as Vice Chair of the RTPI English Policy Panel. She is also on the Partnership Accreditation Board for Glasgow University and continues to be engaged with Planning Aid.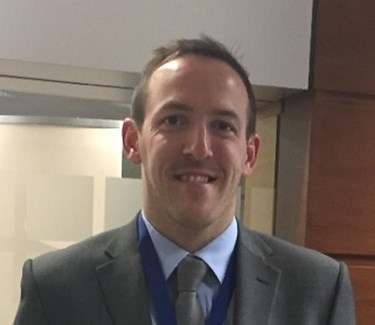 Martyn Earle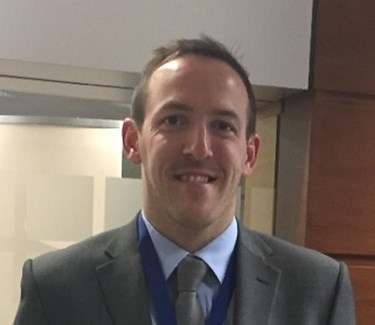 Martyn Earle
Being brought up in the north east and still living in the area Martyn is passionate about the continued growth of the region and thinks it is a brilliant place to live and work. Martyn leads the northern strategic land team for Bellway Homes, whilst also acting as the overall Group Planning Manager. Outside of the workplace Martyn enjoys anything that gets him outdoors and cites the North East as being one of the most diverse places for this juxtaposition, with the ability to be in a city centre at one time and the services that come with it and then the next being able to enjoy the open countryside. Martyn was Chair for the RTPI NE in 2016.
Emma Callaghan
Planner at Lichfields and RTPI NE YP Vice Chair
Emma Callaghan
Planner at Lichfields and RTPI NE YP Vice Chair
Emma is a Chartered Planner at Lichfields, having joined in 2019 following the completion of her studies at St Andrews University and the University of Glasgow where she obtained a Master's degree in City Planning and Real Estate Development. Emma's primary focus is in the residential sector, but her experience covers a wide variety of projects including leisure, regeneration, and commercial. Emma is currently the Vice Chair of the RTPI North East Young Planner's Committee and a member of the RTPI NE Regional Activities and Policies Committee.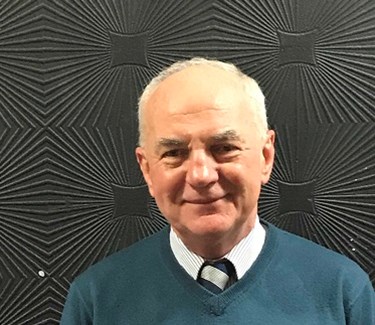 David Stovell
Region Representative on General Assembly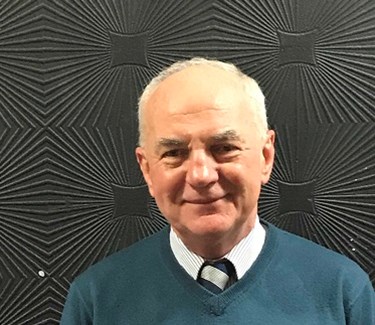 David Stovell
Region Representative on General Assembly
David Stovell is the principal of David Stovell and Millwater, an independent planning consultancy covering a wide range of planning matters, with particular regard to planning applications and appeals. David was previously been Chair of RTPI North East, he was for many years the Chair of the NE's Continuing Professional Development Steering Group, which is responsible for formulating and running the regions highly successful CPD Conference Programme. He graduated from the University of Aston in Birmingham and has held positions in the public and private sectors, working on development plans, compulsory purchase orders, implementation and retail planning.
Prof Colin Haylock
Prof Colin Haylock
Colin Haylock is a Newcastle based architect-planner with over 40 years' experience. He now provides consultancy services primarily in heritage and other sensitive environments. He led a multi-disciplinary Environmental Design Team for Newcastle City Council for over ten years with work ranging from Grainger Town to Newcastle Great Park and the East Quayside redevelopment. He was RTPI President in 2012 and since 2000 has been heavily involved in national work on planning and design through CABE and the Design Council. He is a Visiting Professor and Lecturer at UCL, a Member of Historic England's Expert Advisory group, a High Streets Task Force Expert, a Member of the Design Review Panels for the North East and Yorkshire and of the Fabric Committee for Durham Cathedral. He has had recent past roles with Newcastle University, the London Mayor's Design Advisory Group and the Planning Committee for the Old Oak and Park Royal Mayoral Development Corporation.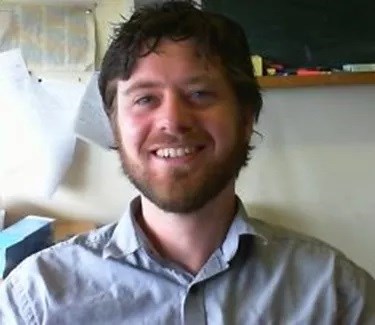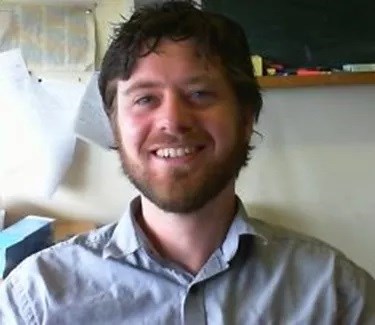 David Webb
PAE Chair
Dave is the current representative for the North East Region. He is a Senior Lecturer at Newcastle University and as well as co-ordinating planning aid work is keen to draw connections between advocacy, policy work and the community and voluntary sectors.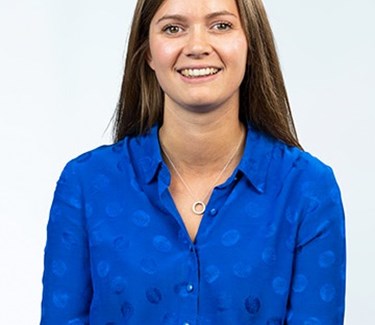 Emily Thomson
Senior Planner at Lichfields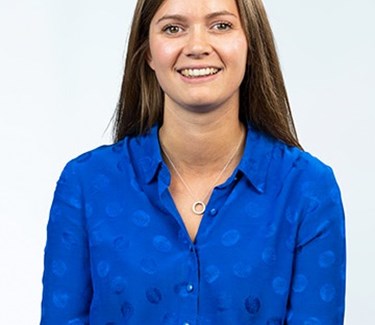 Emily Thomson
Senior Planner at Lichfields
Emily has been a member of the North East Young Planners Committee since December 2018, and is the former Committee Chair for 2022. Emily joined Lichfields in September 2018 and now works as a Senior Planner in their Newcastle office.  During her time at Lichfields, Emily has been involved in a variety of projects throughout the North East, including commercial, infrastructure, retail and leisure schemes. Emily is also a Chartered member of the RTPI."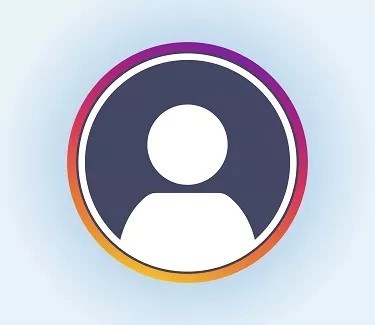 Chris Anderson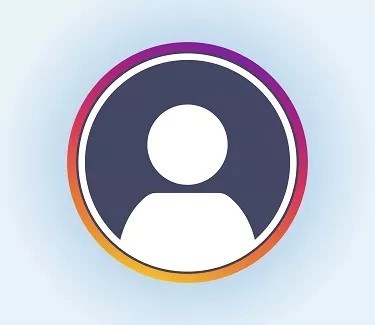 Chris Anderson
Chris is currently working as a Planning Officer in Neighbourhood Planning and Infrastructure at Northumberland County Council to provide support, advice and training on all aspects of Neighbourhood Planning to Town and Parish Councils across the County. Chris graduated from Newcastle University's school of Planning Architecture and Landscape in 2001 and later returned to complete a Diploma in Town Planning. He has experience working in the planning and built environment sector in Local Government Transport Planning, The Countryside Agency in Rural Transport Planning and more recently in the last six years in Community and Neighbourhood Planning with the RTPI's Planning Aid North and England's service.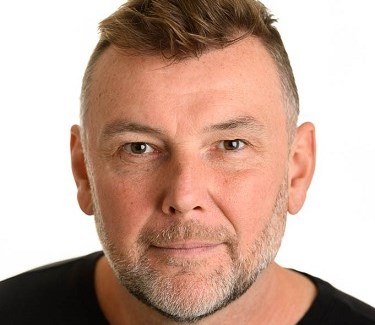 Tim Crawshaw MRPTI FRSA
Junior Vice Chair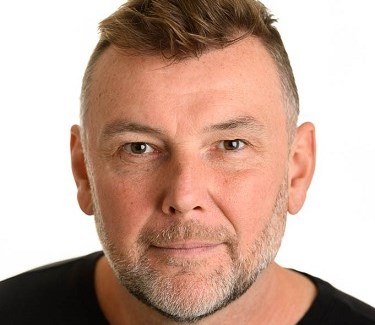 Tim Crawshaw MRPTI FRSA
Junior Vice Chair
Timothy Crawshaw MA MRTPI FRSA is the Immediate Past President of the Royal Town Planning Institute, working as an International Planning and Development Consultant in the areas of urban design, planning, green infrastructure, energy efficiency and sustainable transport. With experience in Eastern Europe, Africa and the Middle East, alongside an expanding UK practice, he has a specific interest in the role of the nature based approaches to addressing the climate emergency, alongside improving health and wellbeing outcomes and tackling inequality.
Timothy is an experienced lecturer, trainer and facilitator with a passion for community development, and he continues to champion the role of planning as a key part of the solution to the challenges of our times. Timothy is currently the Chair of the Tees Valley Nature Partnership and Chair of the Historic Towns and Villages Forum.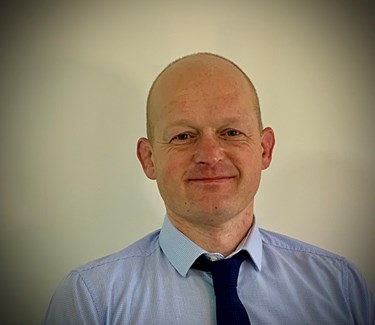 Bart Milburn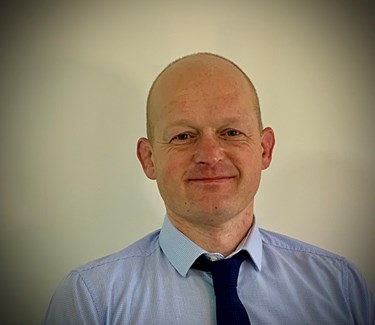 Bart Milburn
Bart is a Chartered Town Planner and has worked as Head of Planning at Richmondshire Council for four years. He has worked in planning since 1999 having started at Gateshead Council progressing to Northumberland County Council as Major Developments and Delivery Manager. Bart has worked across several authorities in the north east as well as a stint in the private sector, representing house builders and commercial operators. As Head of Planning for Richmondshire he has overall responsibility for strategic plan policy making, development management, affordable housing, enforcement, climate change and heritage functions.  
Chris Myers
Chris Myers
Chris Myers, Regeneration Projects Manager, Regeneration and Economic Development, Durham County Council Chris has worked in the North East on planning and regeneration projects for over 20 years, working for the County Council since 2009 within the regeneration service. Prior to this, he was responsible for the planning policy & design and conservation function of the former Sedgefield Borough Council. He has been a chartered member of the Royal Town Planning Institute since 1997 and a Planning Aid volunteer since 1998. His work with the County Council has encompassed developing and delivering a wide variety of complex, high value regeneration projects. He has been heavily involved with the award winning projects at the Witham Hall, Barnard Castle and Seaham Harbour Marina. He is currently working with the Brighter Bishop Auckland Regeneration Partnership Board, including the Auckland Project and Eleven Arches to bring forward the new heritage focused visitor attraction in Bishop Auckland, and the proposed Durham History Centre.
Andrea King
Andrea King
Andrea is a chartered town planner with over 25 years professional experience, predominantly in planning policy. She is currently a senior planner at Northumberland County Council, leading on housing supply and delivery matters for the emerging new Local Plan. She previously worked for over 20 years at South Tyneside Council, including seven years as policy team leader, where she was instrumental in the Council becoming one of the first local authorities nationally and first in the North East to successfully gain adoption of a sound Core Strategy and then full suite of Local Development Framework documents. More latterly during her time at South Tyneside Council and then at Sunderland City Council, Andrea was also involved in the preparation and successful adoption of the joint International Advanced Manufacturing Park Area Action Plan and parallel NSIP Development Consent Order. She also regularly contributes to various strategic regional and sub-regional planning policy work.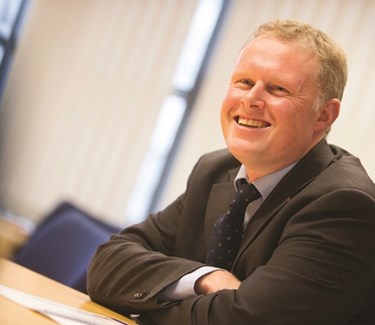 Andrew Moss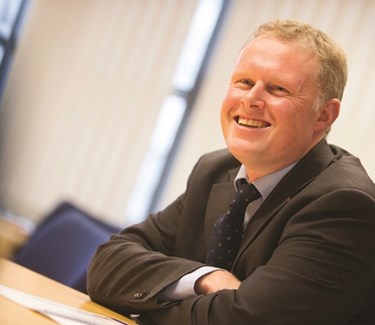 Andrew Moss
Andrew has an Honours Degree and Diploma in Town Planning from Newcastle University.  He was elected to membership of the Royal Town Planning Institute in 1996.
Andrew has worked at Ward Hadaway since April 1999. In November 2020 I was promoted to Director (Chartered Town Planner).
Andrew specialise in planning matters and undertake a range of development management and planning policy work for clients including commercial developers, housebuilders, estates, the public sector and for private individuals.  I also provide support work to colleagues in the Practice.
He has appeared as an expert witness on many occasions including at planning and enforcement hearings and inquires, in development plan inquires / examinations in public and in the magistrates court.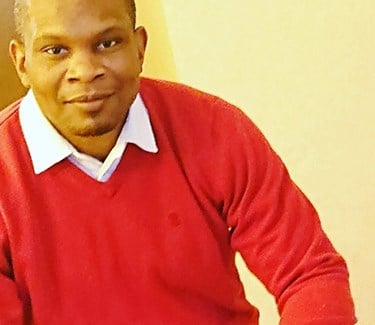 Ifeanyi Chukwujekwu
EDI Champion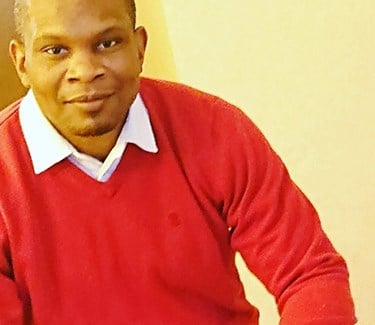 Ifeanyi Chukwujekwu
EDI Champion
Ifeanyi joined the Planning Inspectorate in 2019 as an Appeals Planning Officer and is currently on secondment to the Department of Levelling Up Housing and Communities as a Senior Planning Technical Officer. Prior to this, he worked with the Marine Management Organisation and Defra. His experience includes Marine Planning and Marine Licensing, Environmental Project Management, Planning Appeals, Habitats Regulation and Environmental Impact Assessment.  Prior to his time in UK he also worked in Nigeria and experience includes Urban Design, Development Control and Higher Education (teaching Town Planning Courses).
Robert Reed
Student Committee Member
Robert Reed
Student Committee Member
Robert is currently a BA Urban Planning student at Newcastle University's School of Architecture, Planning and Landscape. Robert is passionate about urban land use, transport planning and regeneration, in particular how policy and plan making can encourage the flourishing of sustainable and attractive urban spaces. He is also interested in property development and how communities can integrate and welcome development that aids their needs, while also providing for new populations. Being a student member of the RTPI, Robert is looking forward to engaging in regional outreach activities and neighbourhood planning projects, alongside pursuing a career in planning and real estate development.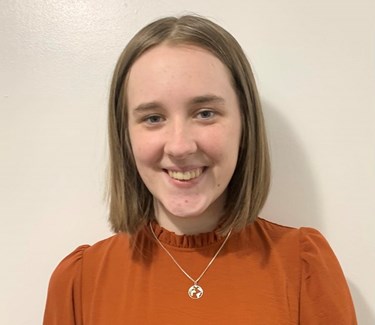 Lucy Blakemore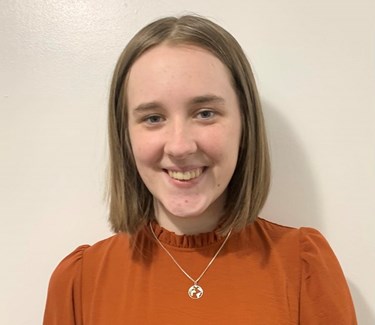 Lucy Blakemore
Lucy is currently an Urban Planning MSc student at Newcastle University. She graduated from Durham University in 2022 with a degree in BA Geography. Lucy has completed work experience in both the public and private planning sector. She has a keen interest in heritage and regeneration, and is looking forward to a career in planning and being able to work on a variety of projects. Lucy hopes to be actively involved with the RTPI as a student member and will start working to achieve RTPI chartered membership upon completion of her Master's degree.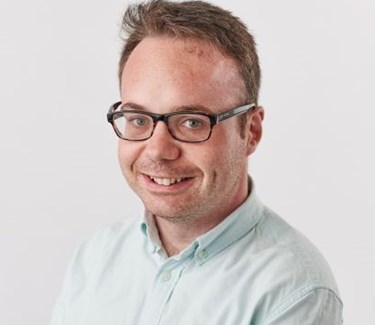 Henry Cumbers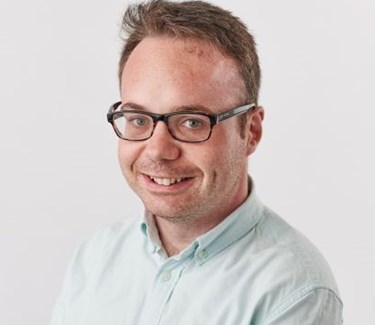 Henry Cumbers
Henry Cumbers is a policy planner currently working in the Newcastle office at Historic England. He has recently started a 12-month secondment working on national planning strategy responding to and helping influence planning and heritage reform, but prior to this worked extensively on supporting the integration of the historic environment within local plans across the north. Previous experience has included working for local authorities including Sunderland, Craven and Lancaster primarily in strategic planning but also development management and regeneration. Henry graduated from Newcastle University in 2005 in Town & Country Planning and received a postgraduate diploma in 2007.
Usman Ali Saithi
Student Committee Member
Usman Ali Saithi
Student Committee Member
Usman is currently an MPLAN Master of Planning student at Newcastle University. He is looking forward to gaining new skills, new connections and the opportunity to learn more about the planning industry. Usman is really interested in Real estate development and how land is utilised for multiple purposes. Asman have previous experience of working within the real estate industry through internships and full-time employment and I hope to gain new experiences during my degree.  He is currently a student member of the RTPI and hope to actively be involved in activities, events and new training opportunities
Usman is looking forward to continuing his journey with the RTPI and advancing his career within the Planning industry. He also hope to achieve chartered membership and start his career in the Real estate and planning sector.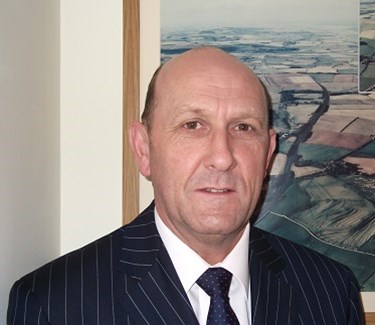 Tim Speed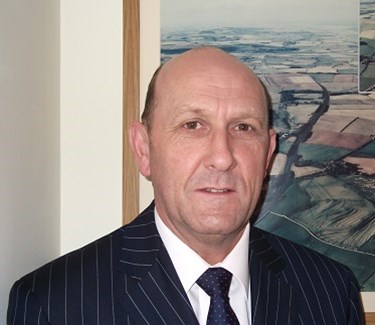 Tim Speed
Tim is a Chartered Engineer and is a highways and transportation consultant with 42 years' experience including both highways and transportation. He provides expert advice at all stages of development from feasibility to implementation, preparation of transport statements, transport assessments and travel plans, presentation of Proof of Evidence for planning appeal written representations, for informal hearings, for Public Inquiries and for Lands Tribunal, preparation of Witness Statement for a High Court Judicial Review case. After being a Technical Director at Fairhurst and at WSP for a total of seven years, Tim set up his own successful highways and transportation consultancy business in 2010.
Kimberley Harwood
Graduate Transport Planner for Mott MacDonald
Kimberley Harwood
Graduate Transport Planner for Mott MacDonald
I currently work as a Graduate Transport Planner for Mott MacDonald, of which I have been working for since 2022. I completed my Masters of Planning degree at Newcastle university in 2022, having completed a year in industry at Capita in the development management team at North Tyneside Council, to gain my Certificate of Planning Practice. I have a wide depth of knowledge within planning applications, after my year in industry and since joining the transport planning industry have been a part of some notable projects across the country, taking a specialised interest in active travel schemes, having worked on some in Leeds and Newcastle.
I have been a student member of the RTPI since 2018 and a Licentiate since 2022, joining the North East Planners Committee in May 2023. I aim to complete and gain my MRTPI accreditation and take a larger role in the north eastern RTPI group.