What is the RTPI Chief Planners of Tomorrow initiative?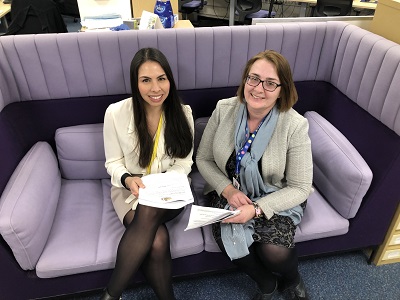 Chief Planners of Tomorrow is a work-shadowing scheme offering RTPI Young Planners the chance to step into the shoes of a chief planning officer for the day.
The initiative builds on work undertaken by the RTPI to champion good leadership in planning and to provide our chief planners of the future with development opportunities.
For Young Planners, this is an opportunity to:
Learn from the best - those who currently hold senior leadership roles in local authorities.
Understand the challenges and opportunities of what it's like to be 'at the top table'.
See how strategic decisions are made at top level.
For chief planners, this is an opportunity to:
Championing the role of planning.
Feel passionate about the job.
Remind yourself of the importance of succession planning and how to achieve this.
Support and inspire chief planners of tomorrow.
What to expect from taking part:
Taking part will help Young Planners to:
Be inspired.
See leadership styles in action.
Apply knowledge to their day-to-day work and positively influence others.
Understand the bigger picture and appreciate the plethora of issues which local planning authorities are faced with at the current time.
Gain confidence.
Gain exposure to a potential career progression path and understand senior leadership roles.
 "My key purpose for participating in this day was to gain an insight into a career path within the public sector and to gain a first-hand experience of the current issues and opportunities which are facing our Local Authorities. Taking a prominent role in leading a city into securing its vision would be a fascinating and rewarding career: the programme provides a unique opportunity to gain an understanding of what this might entail."
Kerry Greenhalgh from Greenhalgh Landscape Architecture (Kerry took part in the Chief Planners of Tomorrow initiative with Paul Barnard, Plymouth City Council)
We have asked past chief planners to share their planned day of work shadowing so the Young Planner gets the most of the time as possible. View two example programmes here.
Young Planners - how to apply: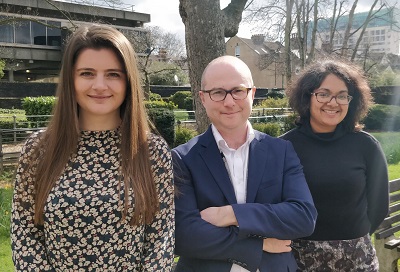 Here is the list of requirements which you will need to meet before applying including (but not limited to):
You will need to register as a member of the RTPI Young Planners Network.
You need to be a member of the RTPI and a student/graduate, Affiliate, Associate, Licentiate or Chartered member with no more than 10 years' experience post-qualification.
If you are unsuccessful, you will be able to apply for future rounds.
Here are our top tips:
This is a competitive programme that is frequently oversubscribed. Please ensure that you give as much information as possible on your application.
Explain why participation is important to you, and what do you want to achieve from being part of the initiative. Here is where your answer will make you stand out from the crowd.
Give specific examples where you would like to learn more.  This is likely to include skills and experience as well as knowledge and topics.
Think about outcomes - what do you want to see happen because of taking part? This might relate to your current work or the broader planning profession.
Be creative in thinking about how you might share your experience with others.
If you have already participated in the programme sadly, we are unable to accept you, due to the limited places available.
Applications are now closed.
Next steps
After the closing date of 17 April, our judges, which comprise of Young Planner Chairs from throughout the Nations and Regions, will choose the participants. We will then start the process of matching Young Planners with hosts. We will respond to all applicants by mid-May. Visits will start at the end of May.
If you have any questions, please email us at: [email protected]

Interested in hosting a Young Planner?
If you are a Chief Planner or Senior Directors and are interested in hosting a Young Planner, please email [email protected]
"I would wholeheartedly recommend taking part in the Chief Planner of Tomorrow initiative: firstly, to meet younger planners and secondly to listen to their experiences to date and reflect how they might fit with current work within your own service. A great opportunity to remind yourself why you are passionate about the job you do too."
Jenifer Jackson, Chief Planner, Wandsworth and Richmond Councils