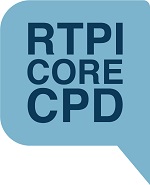 We provide high quality training and learning for all professionals in the planning environment. Our innovative programme of skills and knowledge masterclasses is designed and delivered by our team of industry experts who will support your learning and keep you up-to-date with the latest developments. 
New topics for 2021 include:
How to succeed in your new job series for newly qualified planners. The series covers the three main areas of plan making, development management and planning enforcement.
Implementing the new planning framework series in Scotland, Northern Ireland and Wales, as well as a CIL and S106 update.
To view and book a masterclass click here. 
You will:

• find solutions and practical tips to your daily challenges
• learn new skills relevant to your career development
• develop your knowledge and expertise
• share good practice and network with your peers
• meet your CPD objectives
Our masterclasses are primarily aimed at a UK audience of planning professionals, but international colleagues are very welcome to attend, hear about best practice in the UK and share their own experiences. All masterclasses are delivered through the medium of English. 
NEW!
Each online masterclass will include a half day webinar where you can fully interact with an expert trainer and work with other learners in smaller breakout groups.  In addition, you will have a secure learning platform on RTPI Learn for each masterclass, where you can share ideas and resources with your peers, reflect on your learning, ask the trainer questions and network online over a three month period. Delegate numbers are restricted to 30 to enhance learning outcomes.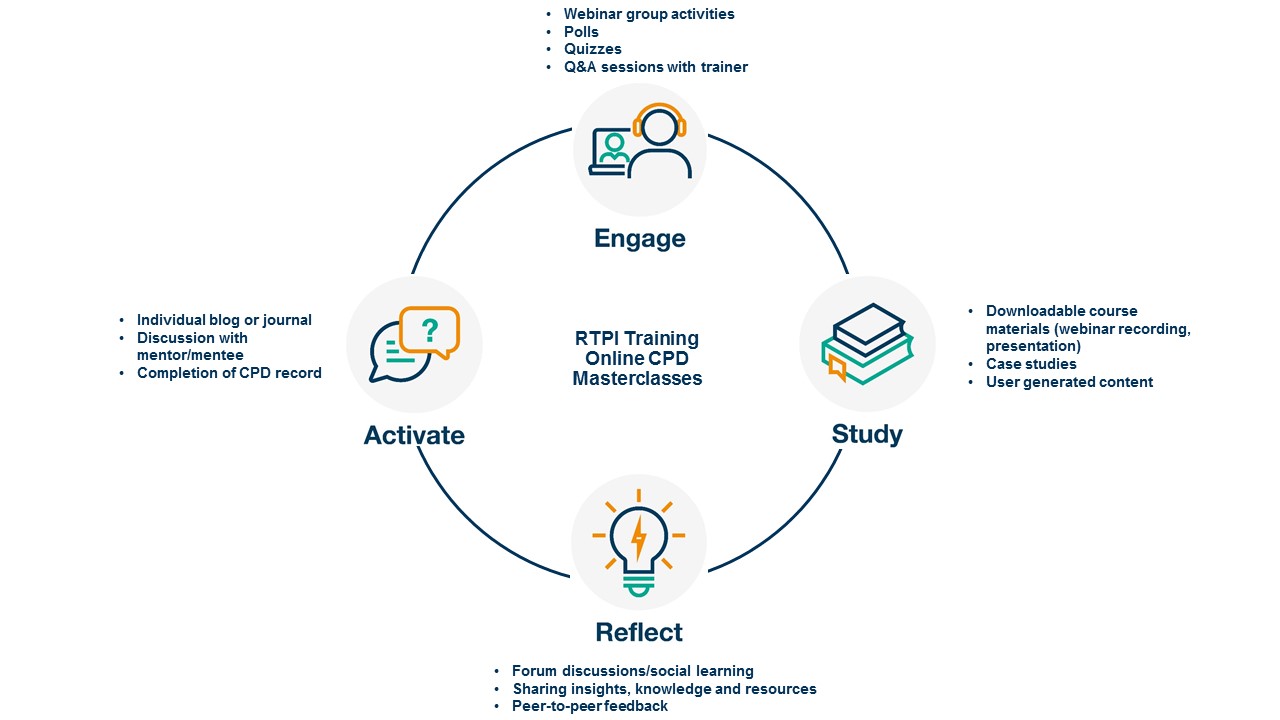 Bookings will close one week before each masterclass, to allow time for the pre-webinar activities on the relevant course page of RTPI Learn.
We recommend allowing at least one day before the webinar and one day after to familiarise yourself with the materials and the technology for the course.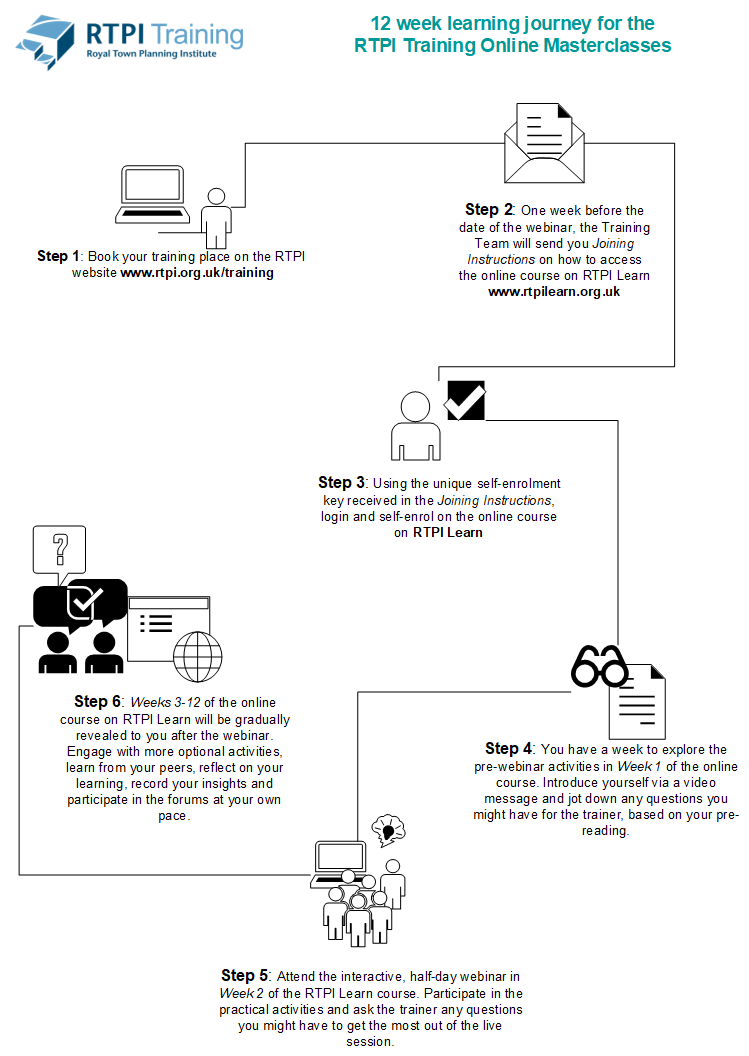 If you have any issues with booking tickets then please contact us and we may be able to release more places from certain categories.  
See our Terms and Conditions here
More about the new format
Read more about the new online format and how planners can make sure their skills are up to date for a post-COVID world in this interview. Here Andrew Close MRTPI, RTPI Head of Careers, Education & Professional Development, shines a light on the skills likely to be most in-demand post-pandemic and how members can continue to meet their CPD requirements throughout the crisis.
Other content you might be interested in