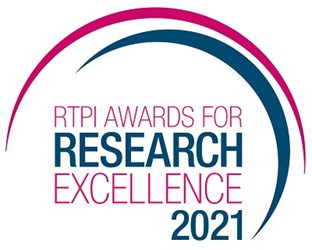 The RTPI Awards for Research Excellence provide an opportunity to celebrate leading research across the planning community.
The 2021 ceremony took place on Wednesday 8 September as part of the Planning Research Conference, hosted by Newcastle University. The event was hosted by RTPI President Dr Wei Yang and Young Planner of the Year Ryan Walker. A recording of the event is available here.
Congratulations to the winning and commended entries! These can be viewed here.
If you have any questions regarding the research awards, please email [email protected].
We would like to thank all entrants for their submissions, our excellent judges and our sponsors Routledge (Taylor and Francis Group) and Idox Knowledge Exchange for their continued support.