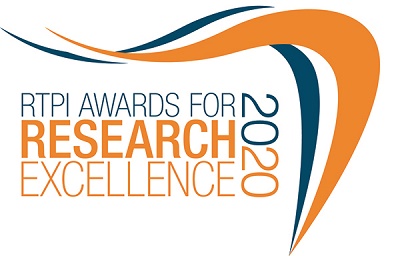 The RTPI Awards for Research Excellence recognise and promote high quality, impactful spatial planning research carried out by chartered members and accredited planning schools from around the world.
Entries to the awards are now closed.
61 submissions have been received across the four award categories, with entrants from 22 universities across the UK and overseas, as well as public and private sector organisations. The judging process will commence shortly, with the finalists to be announced on 14 August 2020.
Any question concerning the awards can be addressed to research@rtpi.org.uk.
Regular award categories:
* For the Student, Early Career Researcher and Planning Practitioner Awards, all membership classes (except the Affiliate membership) are considered. For the Sir Peter Hall Award, only Associate, Legal Associate, Chartered, Fellow and Honorary membership classes are considered.
Practitioner Research Fund
In addition to the established categories, 2019 saw the introduction of a new category, to which RTPI members who are practising planners were invited to submit research proposals. Two winners each received £5,000 of research funding courtesy of the RTPI. This new category accepts entries every two years so the next entries will be in 2021.