The RTPI Awards for Research Excellence would not be possible without the hard work of our excellent judges, who have volunteered their time to read and judge the submitted entries according to their personal and professional expertise. This year we have a mix of returning and new judges, who we are delighted to introduce below.
2021 Research Awards Judges
Janet Askew
MRTPI
Janet Askew is a chartered town planner and a past President of the Royal Town Planning Institute (RTPI). She is the Vice-President of the European Council of Spatial Planners. She chairs the International Committee of the RTPI. She is Professor of Planning Law at Ulster University in Northern Ireland. She has worked in both practice and academia, in universities in UK, across Europe and in Taiwan. Her main area of research is in planning law, specialising in legal and regulatory regimes. She has advised various governments on planning regulations and planning systems. She is a member of the International Platform of Experts in Planning Law, most recently working with planners and lawyers in Poland and Spain. She is an advisor to the German ARL (research academy) on planning reform. She chairs the boards of planning schools in the University of Cape Town, South Africa, and University College, Cork, Ireland.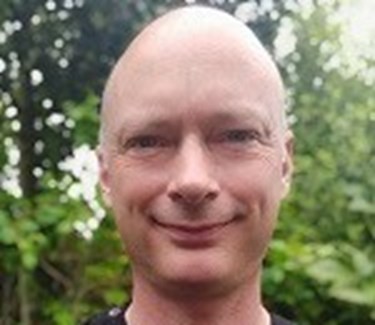 Mike Biddulph
BA (Hons), MA, PhD, MRTPI, FRSA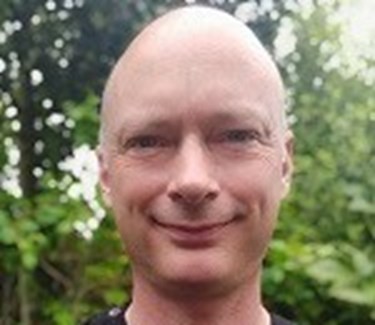 Mike Biddulph
BA (Hons), MA, PhD, MRTPI, FRSA
At the start of his career Mike worked for Oxford City Council before becoming a lecturer at Liverpool University where he lectured on urban design and development. He moved to Cardiff University in 1999 where he established and initially directed their MA Urban Design, and lectured across a full range of other undergraduate and post-graduate planning courses. He has published on themes and issues across the urban design discipline including topics linked to urban regeneration and renewal, neighbourhood planning and design and street design. His work on home zone planning and design helped to get them established in the UK. He currently works for Cardiff City Council as an urban designer working on significant new neighbourhoods, housing renewal schemes, the ongoing renewal of Cardiff Bay as well as city centre and neighbourhood public realm projects.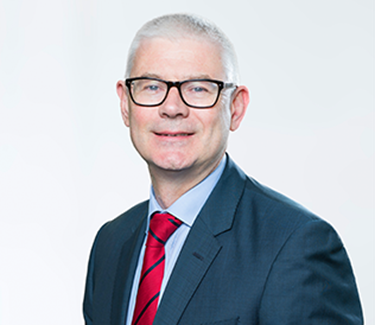 James Fennell
BA (Hons) Urban Studies, MRICS, MRTPI, FRSA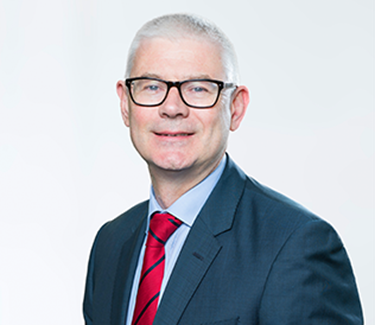 James Fennell
BA (Hons) Urban Studies, MRICS, MRTPI, FRSA
James has been the Chief Executive of Lichfields for over ten years and is based in its London office. He has led the company to the unprecedented feat of being the only consultancy to have won the RTPI Planning Consultancy of the Year Award three times in succession. James works for many of the UK's leading developers and fund managers as well as advising several public-sector clients. He is currently advising on a wide range of projects involving garden villages, estates renewal, the re-use and redevelopment of surplus public-sector land; and asset management and development projects on several major shopping centres. His clients include CEG, intu, Aviva, Aberdeen Standard Investments, Notting Hill Genesis and West London Mental Health Trust. He is appointed by the Mayor of London as an Independent Member of the Planning Decisions Committee of the London Legacy Development Corporation.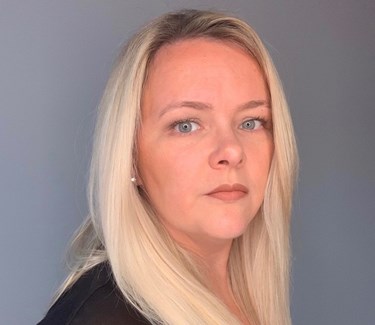 Kirsty Macari
BSc MRTPI AoU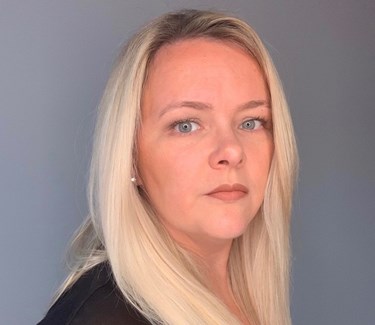 Kirsty Macari
BSc MRTPI AoU
Kirsty is a Lecturer in Urban Planning at the University of Dundee and Director in private practice following 14 years of diverse roles across local government. She has maintained a broad and evolving interest across the function of planning and the relationship of urbanism and placemaking. Kirsty is a Board Member of Architecture & Design Scotland, Academician with the Academy of Urbanism and passionate urbanist who believes in transformative and collaborative placemaking to support the wellbeing of people and places and is also a member of the RTPI General Assembly. She has delivered placemaking presentations to a wide variety of audiences including the 15th PASCAL International Learning Cities Conference, Glasgow in 2016 and the International Transformative Learning Conference, New York in 2018.
Nick Gallent
BSc PhD FRTPI FRICS FAcSS
Nick Gallent
BSc PhD FRTPI FRICS FAcSS
Nick is professor of Housing and Planning at UCL, where he's worked since 1999. His research is mainly focused on housing and the planning system, but often links across to community engagement with planning, and regularly looks at rural communities and places. He has published a number of books on these topics, the most recent being the Routledge Companion to Rural Planning, edited with Mark Scott and Menelaos Gkartzios in 2019, and Whose Housing Crisis, published by Policy Press in 2019.  Nick was head of the Bartlett School of Planning between 2011 and 2019.  He is an honorary professor at the Department of Urban Planning and Design, The University of Hong Kong, and a Trustee of the Town and Country Planning Association.  He chaired the RTPI's Partnership and Accreditation Panel between 2016 and 2018 and is currently a member of the Architecture and Built Environment sub-panel for REF2021.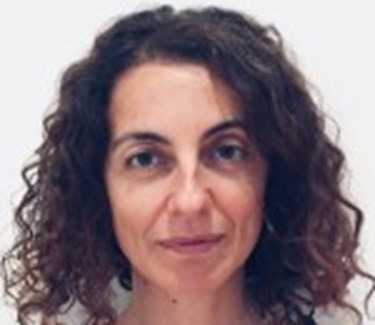 Manuela Madeddu
MArch PhD ARB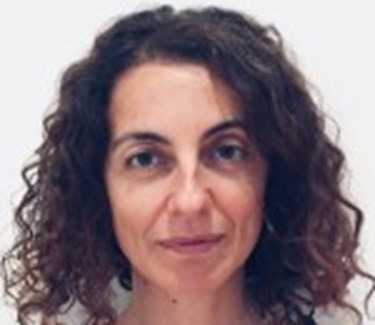 Manuela Madeddu
MArch PhD ARB
Manuela is Senior Lecturer in Urban Design at the University of Liverpool. She practised as an architect and urban designer in Italy and the UK before embarking on a teaching and research career at London South Bank University in 2007. Her research interests locate at the interface between urban form and culture, with recent projects focused on the use of public spaces, a comparison of housing standards in Italy and England, and the impacts of Feng Shui on domestic and public spaces within Chinese cities.
Peter Geraghty
MCIOB, FCABE, FRTPI, FRSA, FAcSS
Peter Geraghty
MCIOB, FCABE, FRTPI, FRSA, FAcSS
Peter is Executive Director at Hertsmere Borough Council in the southeast of England where he provides senior leadership across a range of service areas including Planning and Economic Development, Environmental Health, Streetscene services and Asset Management. Peter has experience of working across all sectors – public, private and voluntary. His previous roles have included Director of Planning and Transport at Southend on Sea Borough Council and the Chief Planning Officer for Brentwood Borough Council. Peter was President of the Royal Town Planning Institute 2013-14. He was Vice President of the Commonwealth Association of Planners 2018-2020. He is a former Chair of the RTPI's International Committee and RTPI representative on the Global Planners' Network. Peter is also a former Chair of the Sustainable Growth Board for the Association of Directors of Environment, Economy, Planning and Transport.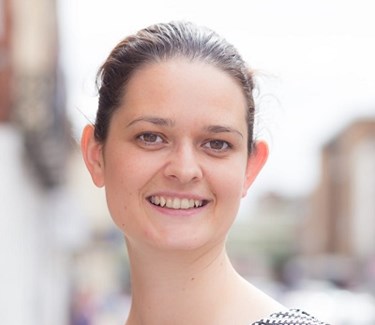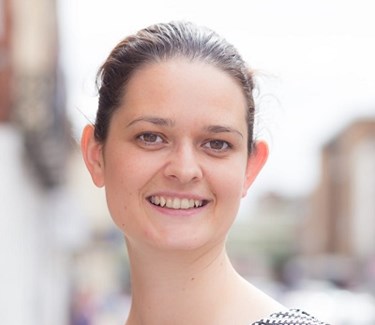 Maria Dunn
MRTPI, MA
Maria is a Chartered Town Planner with over 14 years experience in the public sector. Having previously held policy roles at Wyre Forest District Council and Worcester City Council Maria joined Birmingham City Council in January 2020 as Head of Development Policy. Maria's current role includes leading planning policy, economic policy, sustainability policy and transport policy for Birmingham. Maria chaired RTPI West Midlands in 2018 and is a member of the RTPI West Midlands Regional Activities Committee.
Maria is a member of the RTPI's General Assembly and Planning Practice and Research Committee. Maria was named the West Midlands Young Planner of the Year in 2013, was shortlisted for the National Young Planner of the Year in 2014 and was featured in The Planner's Women of Influence in 2019.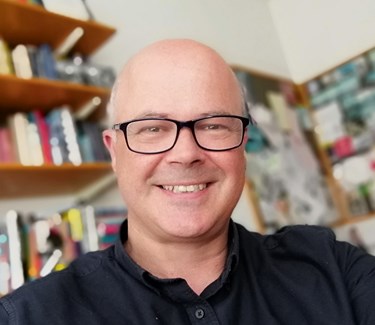 Neil Harris
BSc(Hons) DipTP(dist) DipSSRM PhD MRTPI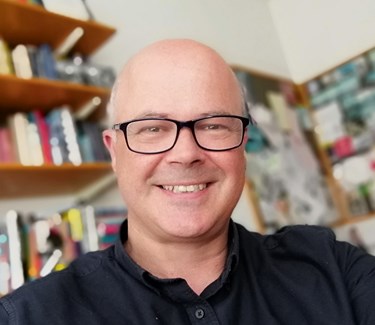 Neil Harris
BSc(Hons) DipTP(dist) DipSSRM PhD MRTPI
Neil is an academic in the School of Geography and Planning at Cardiff University. His research and practice interests are in statutory planning, planning policy, planning enforcement, and spatial planning frameworks. His recent work focuses on the making of exceptions to planning 'rules'.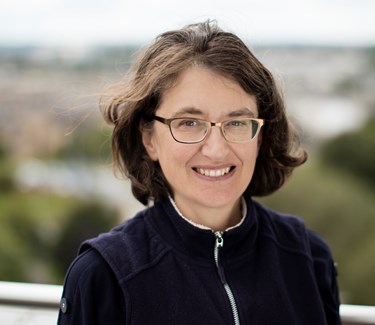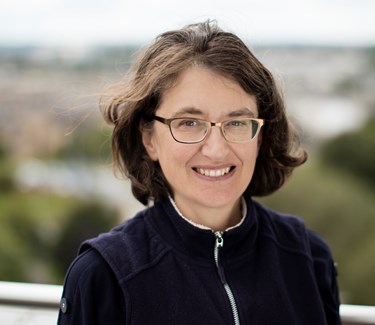 Olivia Wilson
MRTPI
Olivia studied Geography as an undergraduate and postgraduate student at Durham University before moving to New Zealand to lecture at Otago University in 1990. Returning to the UK in 1992, she was a Geography lecturer at De Montfort University until 2004 before moving to Plymouth and working for Plymouth City Council as a spatial planner until 2017. Since 2017 she has been a Lecturer at the University of Plymouth where she teaches on the MSc Planning course. Olivia's main research interest relates to the role that spatial planning can play in protecting and enhancing green space and biodiversity. A better understanding of the value of green space and biodiversity is especially important given the current focus on climate change but also the challenges of planning for housing.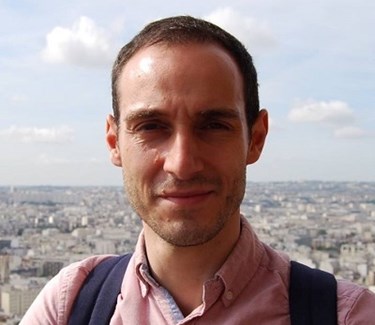 Christopher Maidment
MRTPI FHEA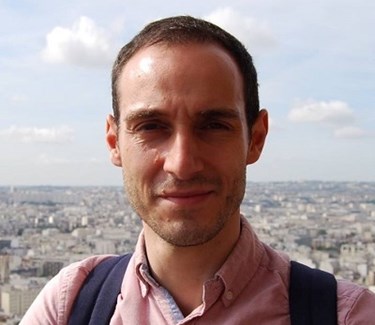 Christopher Maidment
MRTPI FHEA
Chris Maidment is a Lecturer in Planning at the University of Reading. He is a chartered planner and started his career as a planning policy officer in English local government, following a PhD at the University of Sheffield. His research interests focus on issues of professionalism, decision-making and multi-scalar plan-making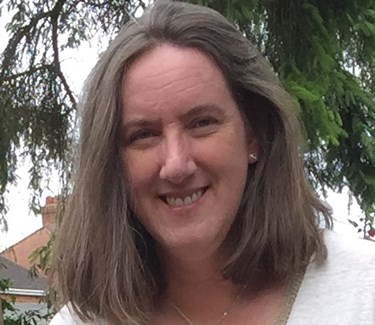 Ann Skippers
MRTPI FRSA FHEA AoU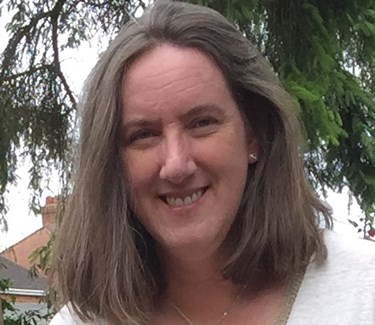 Ann Skippers
MRTPI FRSA FHEA AoU
Arguably best known for her role as RTPI President in 2010, Ann is a well known speaker and presenter and a strong advocate for the planning profession. Having started in local government, Ann brings over thirty years experience in the planning sector in a career that has spanned the public, private and academic sectors. Ann currently runs Ann Skippers Planning which specialises in neighbourhood planning; Ann has examined over 100 plans and advised on many others and training on planning issues and skills. She is currently a Visiting Professor at the Bartlett School of Planning, University College London.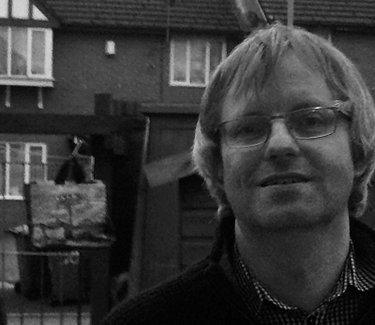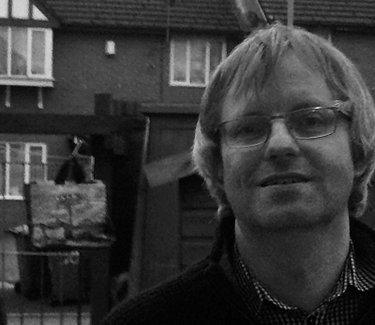 Oliver Sykes
MCD PhD
Olivier has researched, published and taught extensively across the fields of European spatial planning, international planning studies, and comparative urban policy and regeneration. He is currently the lead for the planning discipline at the University of Liverpool and has held visiting fellowships and professorships at a number of other institutions. Olivier is the Editor in Chief of Transactions of the Association of European Schools of Planning and Policy and Viewpoints Editor of Town Planning Review. He has worked on a range of research projects for the EU, national, regional and local governments and professional bodies.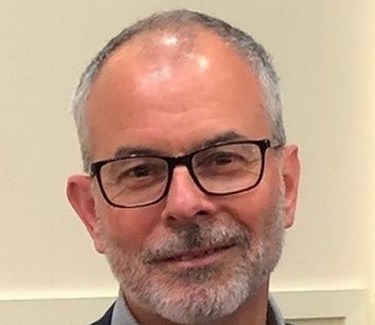 Claudio De Magalhães
Dip Arch, MSc, PhD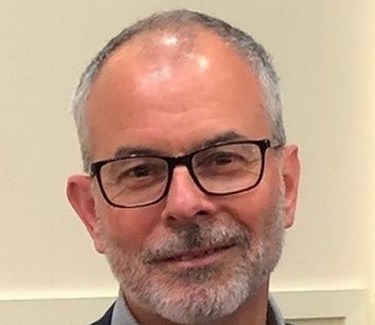 Claudio De Magalhães
Dip Arch, MSc, PhD
Claudio de Magalhães is Professor in Urban Regeneration and Management and Head of the Bartlett School of Planning, UCL. He started his career as a planner in local and regional government in Brazil, acquiring considerable experience in over 12 years in local and regional planning.  He has now worked as a planning academic in the UK for nearly 30 years, first at Newcastle University and since 1999 at UCL. His research has been funded by Research Councils, professional bodies such as RTPI and RICS, CABE, UK government departments and local authorities. He has published widely on property markets and globalisation, capacity building for urban governance, the relationship between urban governance, the built environment and property markets, business improvement districts, and the provision and management of public spaces. His most recent research looks at the relationship between planning policies and perceptions of risk in the housebuilding industry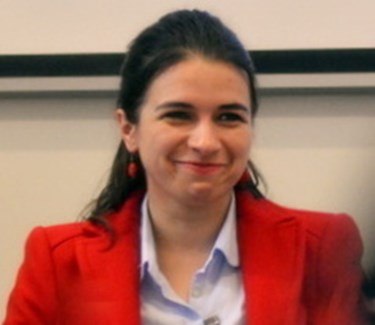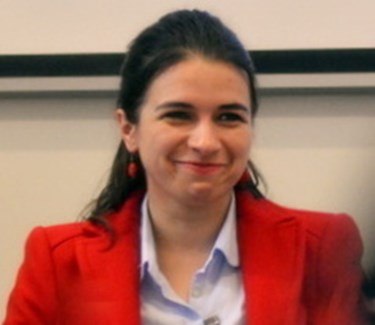 Georgiana Varna
PhD
Dr Georgiana Varna is Lecturer in Planning and Urbanism at the School of Architecture, Planning & Landscape at Newcastle University. She obtained her PhD from University of Glasgow and is a passionate urbanist and interested in understanding how we can achieve more  public spaces and enhance our urban public realm in contemporary cities. She has also worked with Scottish Cities Alliance and Scottish Government and is interested in the policy arena. She is currently focusing on how we can raise the overall quality of the place agenda within the UK's planning and urban development systems in the wake of the Covid19 pandemic. She is also involved on work on de-growth and alternative urban futures with colleagues in Finland and working on understanding the place quality of recent extensive urban campus development in Britain.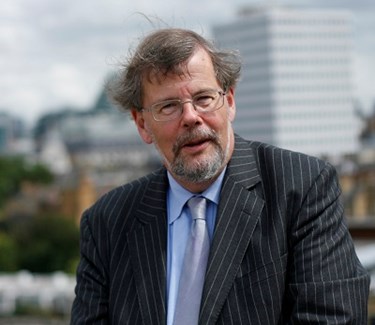 Tony Crook FRTPI
Corporate Trustee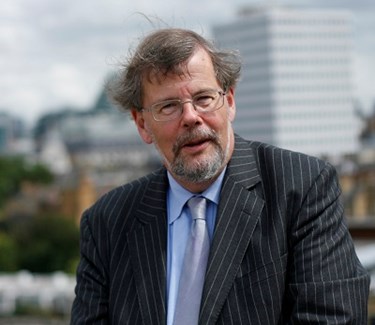 Tony Crook FRTPI
Corporate Trustee
Tony Crook, was Pro-Vice Chancellor of the University of Sheffield and is now Emeritus Professor of Town and Regional Planning.  He Chairs the Conservation Volunteers and the Construction Industry Council's Housing Panel; is a lay Privy Council appointee to the Architects Registration Board, is a Director of the Kensington & Chelsea TMO Residuary Board; and an Academy of Social Sciences council member.  Former roles include; member of the Board of the Royal Town Planning Institute (and former Chair of Education Committee); Deputy Chair of Orbit Housing and of the Construction Industry Council; Chair of Rotherham MBC governance review; Chair of Shelter Trustee Board and of Sheffield Homes Ltd; and member of the Coalfields Regeneration Trust; the Lloyds Banking Group Housing Commission and the Housing Commission for Northern England.
His research covers private rented housing and planning obligations.  His latest book 'Planning Gain' (Wiley Blackwell) won the RTPI Research Excellence Award in 2016 and jointly with Professor Christine Whitehead he won the Sir Peter Hall award in 2020 for research on land value capture.  In 2004 he was elected, a Fellow of the Academy of Social Sciences and was appointed CBE in the 2014 New Years Honours for services to housing.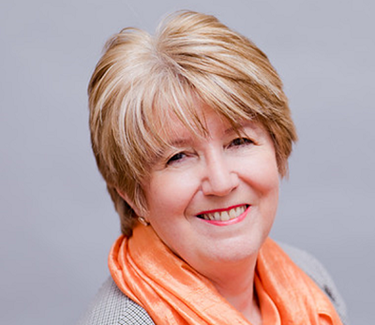 Susan Bridge
BSc (Hons) Dip.TP FRTPI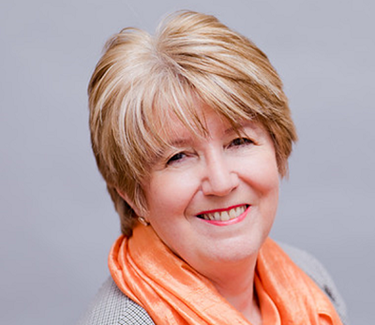 Susan Bridge
BSc (Hons) Dip.TP FRTPI
Susan is a Chartered Town Planner with 30 years' experience as a planning practitioner in local government and over 12 years in the development industry. She was Head of Planning for six years at Northampton Borough Council and has a proven track record in successfully managing the department through a difficult period of change and transformation. Since 2014 Susan has worked as an independent planning consultant working with both public and private sector clients.  She has practical experience of dealing with a wide range of projects from rural exception sites to new settlements and sustainable urban extensions with a proven track record of working in partnership in a multi-agency and disciplinary environment.  Susan was Chair of the Board of Trustees from July 2019 to the end of 2022 and is the RTPI President 2023.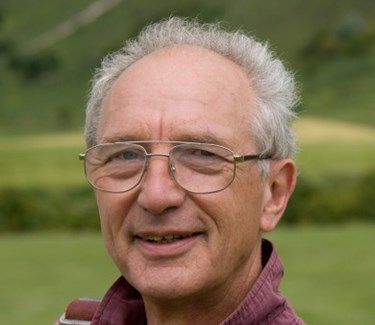 Geoffrey Payne
Dip.Arch., MSc., MRTPI, FRSA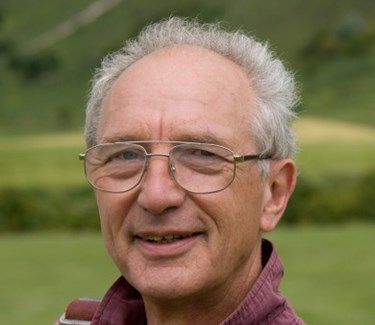 Geoffrey Payne
Dip.Arch., MSc., MRTPI, FRSA
Geoffrey Payne is a housing and urban development consultant with five decades of experience covering all regions of the world. He has undertaken research, consultancy and capacity building assignments for international development agencies, governments and academic institutions, published widely and contributed to numerous international conferences. His main focus is on reviewing and developing innovative approaches for providing secure land tenure and property rights, reviewing regulatory frameworks for urban planning and promoting public-private partnerships for affordable housing. In all this work, a major consideration is increasing local capability and supporting future generations of professionals in the fields of housing and urban development.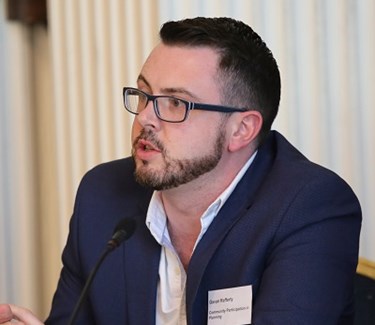 Gavan Rafferty
BA (Hons.), MSc, PhD, PgCert HEP, FHEA, MRTPI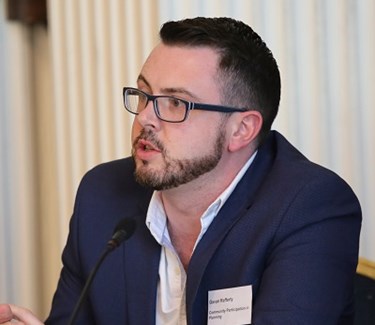 Gavan Rafferty
BA (Hons.), MSc, PhD, PgCert HEP, FHEA, MRTPI
Gavan Rafferty is an academic with teaching and research interests in: interplay between community planning (integrated service delivery) and spatial planning (land use development); community engagement and participation; planning, regeneration and governance in post-conflict societies; inclusive planning for healthy, age-friendly and child-friendly places; European and cross-border spatial planning. He coordinated the ERASMUS+ (Community Participation in Planning - CPiP) project at Ulster University, collaborating with Community Places (UK), the University of Aveiro (Portugal) and the Politecnico di Milano (Italy) to co-design, teach and test different ways of engaging stakeholders in both spatial planning and community planning. 
Gavan is a member of the Association of European Schools of Planning (AESOP), Fellow of the Higher Education Academy, and chartered member of the Royal Town Planning Institute (RTPI). He is Ulster University's representative on Belfast Healthy Cities' Healthy Places Group.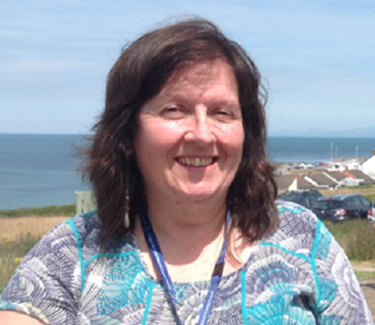 Cath Ranson
BSc Hons, DipTP, PGCert L4C. MRTPI (PP)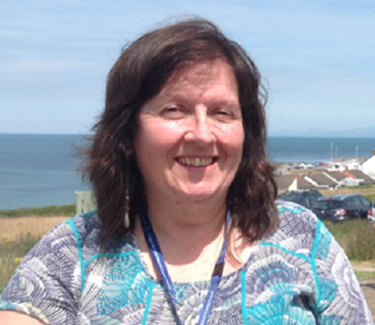 Cath Ranson
BSc Hons, DipTP, PGCert L4C. MRTPI (PP)
Wales based planning practitioner, with experience spanning land use, environmental and  marine policy, economic development, environmental remediation, project management, planning research, public and voluntary sector.  Extensive experience as a charity trustee, spanning planning education, membership organisation and Film Society. Cath is a former President of the RTPI, with extensive UK and Wales Committee experience and international experience representing RTPI.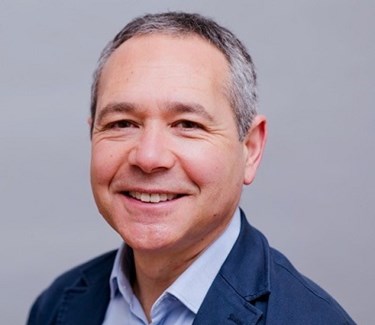 Stefano Smith FRTPI
Founding Director of Stefano Smith Planning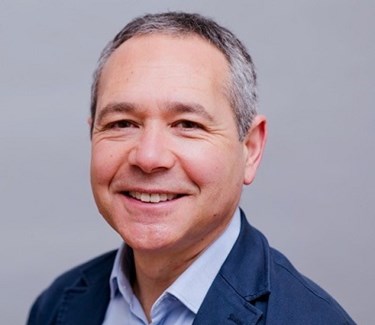 Stefano Smith FRTPI
Founding Director of Stefano Smith Planning
Stefano Smith has over 35 years' planning experience. He is currently Founding Director of Stefano Smith Planning with specific experience in statutory planning, sustainability, regeneration, master planning, environmental assessment and economic development. He has advised and negotiated upon complex and sensitive residential, commercial, industrial, mixed-use and power and energy proposals of all sizes. He has supported several research studies including Scottish Government Infrastructure Charging Mechanisms, and currently supporting LSE on Scottish Government research on developer contributions. Stefano is a High Streets Task Force Expert & Facilitator and part of the national effort supporting local authorities and communities to transform our high streets at this critical time; helping solve complex, interdisciplinary issues, and bringing expertise to entrenched problems and new challenges.


Stefano is the RTPI Board Trustee for Scotland and Chair of the RTPI Education & Lifelong Learning Committee and Vice Chair of RTPI Audit Committee. He is a Chartered Fellow of the Royal Town Planning Institute (FRTPI) with extensive experience in participating on judging panels.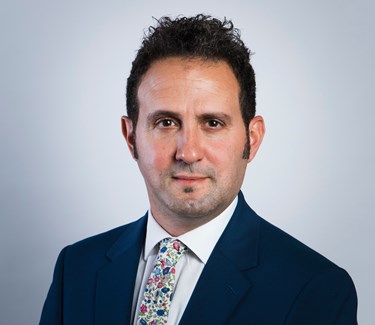 Samer Bagaeen
MRTPI FRICS FRGS FRSA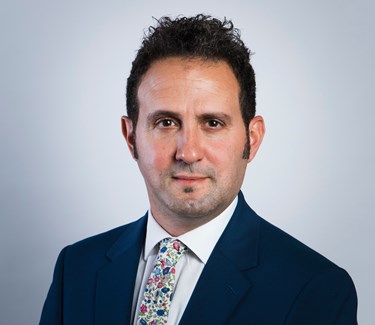 Samer Bagaeen
MRTPI FRICS FRGS FRSA
Professor Samer Bagaeen was elected to Brighton and Hove City Council in May 2019. Samer is a Chartered Town Planner, a Fellow of the Royal Institution of Chartered Surveyors and a Fellow of the Royal Society of Arts. Samer established the urban planning school in Brighton in the UK in 2008. For the period 2016-2018, Samer worked with 100 Resilient Cities – Pioneered by the Rockefeller Foundation as Associate Director with the City Relationships team where he delivered cross-cutting urban resilience strategies for Tbilisi, Amman, Ramallah, Rome and Byblos. He joined the University of Kent as Professor of Planning in Canterbury in April 2018. In January 2021, his title changed to Chair of Planning & Resilient Systems to reflect the increasing complexity of his work and urban challenges. Samer served as a Trustee of the Town and Country Planning Association (2015-2020) and as a Trustee of the RTPI (2016-2017). He is currently a Member of the RTPI General Assembly.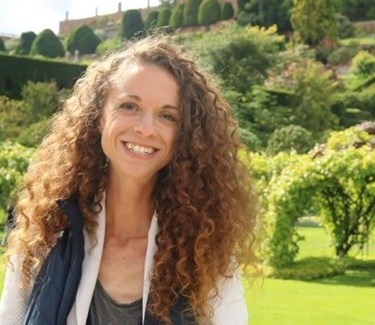 Alexandra Egge
MRTPI, MSc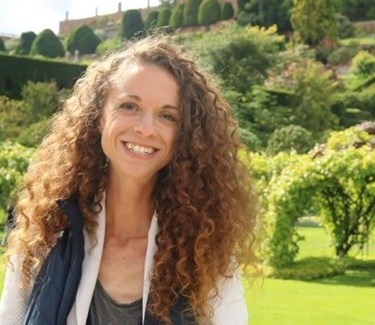 Alexandra Egge
MRTPI, MSc
Alex is a Transport Planner and Urban Designer at Mott MacDonald who takes an innovative approach to the integration of policy and social outcomes in transport appraisal and Masterplanning. She is a wellbeing expert and has developed award-winning tools to enable the UN Sustainable Development Goals and the Wellbeing of Future Generations Act to be embedded into scheme development and the business case process from the earliest stages. Alex has an MSc in Spatial Planning and Urban Design from The Bartlett School of Planning and was awarded the 2019 Constructing Excellence Wales 'Future Leader' award and the 2019 RTPI Cymru Young Planner award.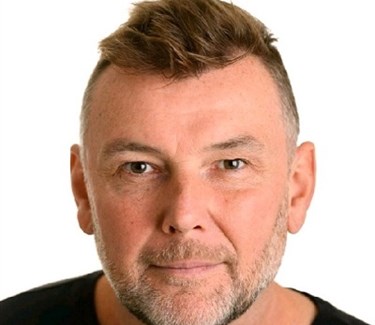 Timothy Crawshaw
MRTPI FRSA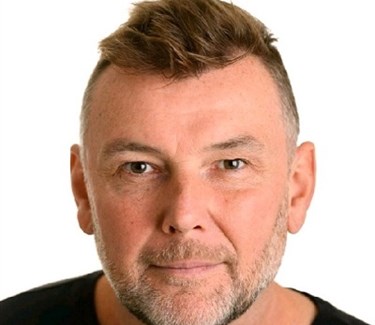 Timothy Crawshaw
MRTPI FRSA
Timothy Crawshaw MA MRTPI FRSA is immediate past President of the Royal Town Planning Institute, working as an International Planning and Development Consultant in the areas of urban design, planning, green infrastructure, energy efficiency and sustainable transport. With experience in Eastern Europe, Africa and the Middle East, alongside an expanding UK practice, he has a specific interest in the role of the nature based approaches to addressing the climate emergency, alongside improving health and wellbeing outcomes and tackling inequality.
Timothy is an experienced lecturer, trainer and facilitator with a passion for community development, and he continues to champion the role of planning as a key part of the solution to the challenges of our times. Timothy is currently the Chair of the Tees Valley Nature Partnership.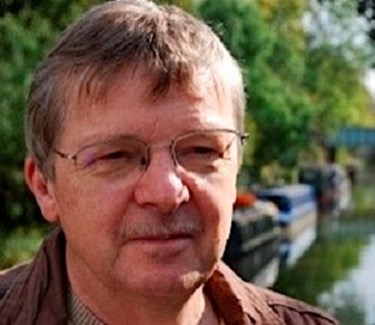 Sandy Taylor
DipTP, MRTPI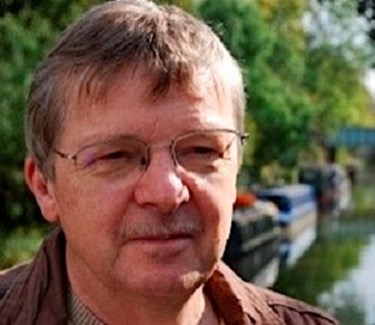 Sandy Taylor
DipTP, MRTPI
Sandy was the RTPI West Midlands Chair in 2019. Sandy previously worked at at Birmingham City Council for nearly 30 years. He is a Trustee of the Birmingham and Black Country Wildlife Trust, and currently chair of Futures Network West
Midlands. He is a member of the RSA and the Lunar Society. While at Birmingham, Sandy led the Council's Economic Strategy in the 1980s and 1990s, followed by extensive work at regional level on the West Midlands Regional Spatial Strategy and worked with AWM on regional Economic Development initiatives. In 2007 he was tasked with accelerating Birmingham's green agenda and successfully
established the city's first Green Commission and Carbon Roadmap. Sandy has also worked extensively with European cities via the Eurocities network on international climate change and environmental issues.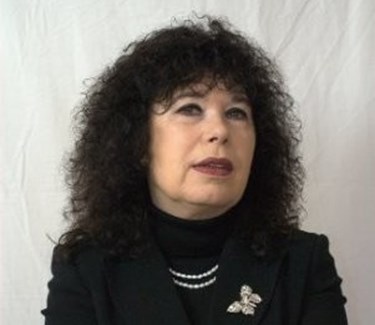 Georgia Watson
BA, MA, PhD, FRSA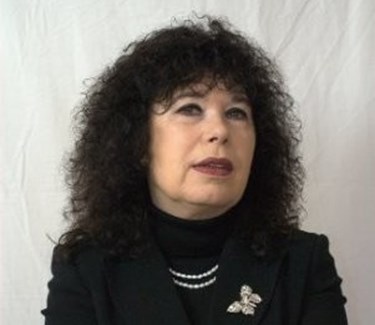 Georgia Watson
BA, MA, PhD, FRSA
Georgia Butina Watson is Professor of Urban Design in the School of the Built Environment at Oxford Brookes University. She is also an Academician and Regional Co-ordinator of the Academy of Urbanism, and is a Fellow of the Royal Society of Arts (FRSA). She was Head of Department of Planning at Oxford Brookes University (2001-2015). Her professional background and academic training come from History of Art, Planning and Urban Design.
Professor Watson has extensive teaching, research and consultancy experience in urban planning and urban design. Her key research and consultancy projects include the work on sustainable, resilient and healthy cities;  placemaking; urban regeneration; community development; planning and design of new towns; place-identity; and perceptual and cognitive experience of places with different age groups. She has also been research advisor and consultant to various bodies at National and Local Government levels and has published books and journal articles on planning and urban design.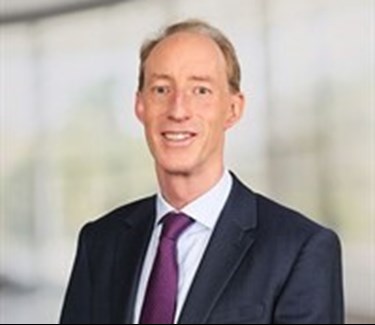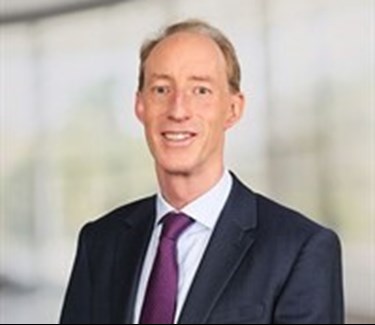 Chris Potts
MRTPI
Chris heads Savills Sports Services group having led the planning work on the London 2012 Olympics, the Rugby World Cup 2015, several Premier League new stadia, and presently leading the DCO for the London Resort global entertainment project. Chris is head of Savills multi-disciplinary Cardiff office, and a member of Savills Planning Exec overseeing the UK business. Chris was a member of RTPI Cymru Management Board for many years (inc Chair) and is presently on the RTPI Finance Committee.
Robbie Calvert
MRTPI, MSc
Robbie Calvert
MRTPI, MSc
Robbie has undertaken a variety of roles in his early career across planning practice, policy and research work. Whilst working for the Cairngorms National Park Authority, Robbie dealt with a variety of complex and high profile planning applications in the development management team. Working for the RTPI Robbie has published a number of research reports and held a key role in influencing and shaping the Planning (Scotland) 2019 Act. through its parliamentary passage. As an active ambassador for the profession, Robbie undertakes a range of voluntary positions including in his role with Planning Aid Scotland's Planning Advice Service.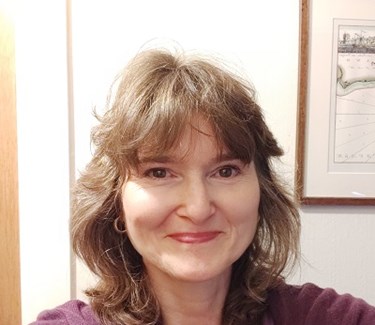 Lesley Martin
FRSA MRTPI MCMI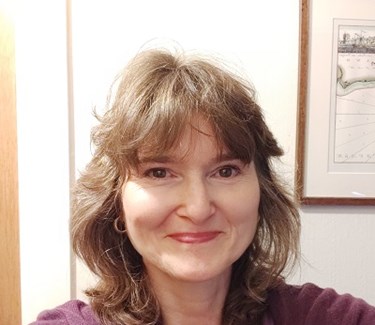 Lesley Martin
FRSA MRTPI MCMI
Lesley Martin is an independent strategy and research professional, with consultancy, advisory, and voluntary roles. Until 2016, she held senior posts in local government, managing strategic development plans, economic strategies, and research programmes. Lesley is a PAS volunteer (formerly Planning Aid for Scotland) and is a member of the PAS Policy Group and the Scottish Alliance for People and Places. She served as a Corporate Member of the RTPI Scotland Executive 2016-19 and previously the RTPI APC Advisory Panel. She is a Fellow of the RSA, serving as an RSA Councillor 2018-20, and contributes to RSA work on inclusive growth and the future of work, youth democracy, and sustainability.
Lesley is studying part-time for a doctorate (DBA), focusing on city strategy. She is co-founder and organiser of several university networks which aim to facilitate academic-practitioner links. She is also an examinations invigilator, mentor and visiting lecturer.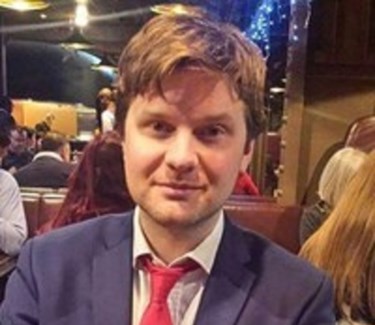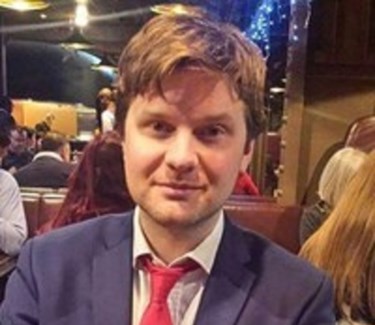 Neil Galway
MRTPI, PhD
Neil is the Director of Postgraduate Studies in Planning in the School of the Natural and Built Environment, which involves coordinating the MSc Planning and Development and MSc City Planning and Design programmes. He previously worked as a chartered town planner for Belfast City Council and DOE Planning Service. His professional experience includes drafting regional planning policy and guidance, preparatory work for local development plans, development management and planning enforcement. Neil completed a PhD in Planning at Queen's University Belfast entitled "Who Controls the Past? An investigation into the role of heritage interventions in post-conflict nation narration" on a part-time basis whilst working in practice. His current research interests include: planning for inclusive places; critical heritage studies; and planning policy and practice.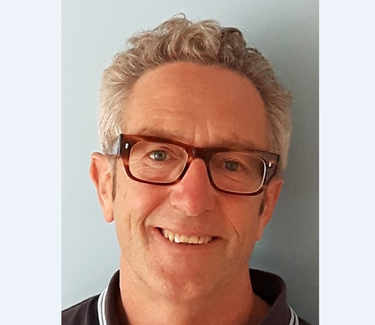 Andrew Coleman
MRTPI FRGS FHEA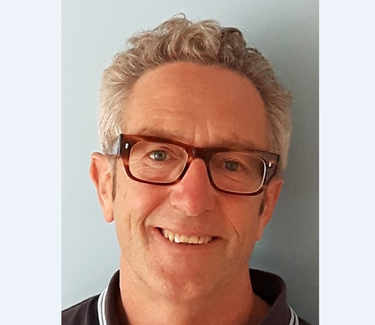 Andrew Coleman
MRTPI FRGS FHEA
Since Jan 2017, Andrew has been a part time Senior Lecturer on the RTPI & RICS accredited MSc Town Planning course at the University of Brighton, a small but successful planning school with a coastal planning specialism. They are one of the few planning schools south of London and are performing a vital role in training the planners of Sussex, Hampshire, Kent and Surrey, including degree apprentices. Andrew has also been an independent consultant since October 2016, completing projects for a private consultancy, Brighton and Hove City Council (for an EU project), Kent County Council, Kingston University, CIRIA, Aecom (for the EA) and HR Wallingford (for Defra) on integrated water management and flood risk. From 2002 to 2016, he was the Environment Agency's lead technical advisor on planning issues, advising the Government and EA Areas on planning law, policy and guidance affecting flood risk, water management and air and land pollution.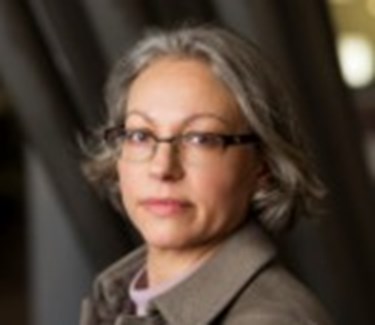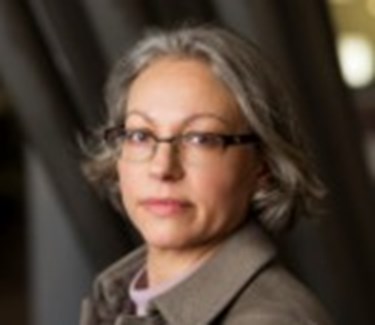 Meeta Kaur
MRTPI
Meeta Kaur is a dual qualified town planner and planning solicitor. She is a founding partner of boutique planning law firm, Town Legal and a former Westminster Council planning officer. Meeta has experience of working on a wide range of development schemes, but specialises in large-scale mixed use development in London and across England, advising on all planning law and related issues. She sits on the board of trustees of the RTPI and is chair of the RTPI's Membership and Ethics Committee.