The Board of Trustees is responsible for the management of the affairs of the Institute and promoting its objectives.
The members are also the charity trustees of the RTPI, which is a registered charity.
The Board of Trustees is composed of the Honorary Officers of the Institute, eight members elected by the General Assembly and one member elected from the Regions and Nations representatives on the General Assembly.
2020 meeting dates are as follows:- 5 February, 13 May, 8 July(Board away day), 16 September, 2 December
Honorary Officers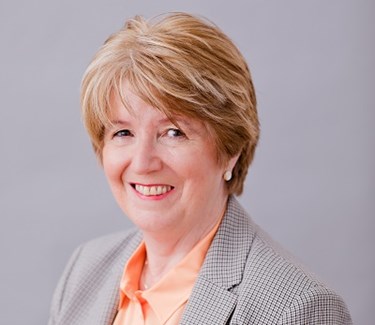 Susan Bridge FRTPI
Chair of the Board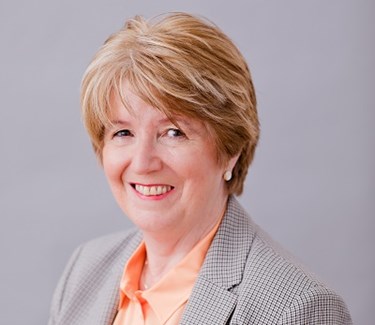 Susan Bridge FRTPI
Chair of the Board
Susan is a Chartered Town Planner with nearly 30 years' experience as a planning practitioner in local government and 12 years in the development industry. She was Head of Planning for six years at Northampton Borough Council and has a proven track record in successfully managing the department through a difficult period of change and transformation. Since 2014 Susan has worked as an independent planning consultant working with both public and private sector clients. As a planning practitioner she has experience of developing and implementing development and regeneration projects and a proven track record of working in partnership and in a multi-agency and disciplinary environment.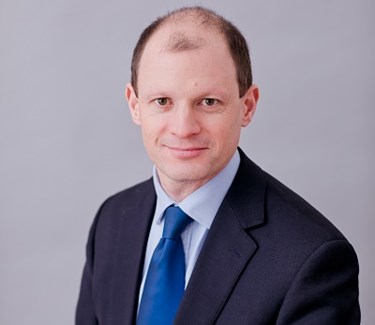 Andrew Taylor FRTPI
Honorary Treasurer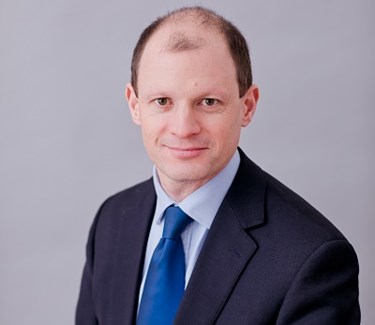 Andrew Taylor FRTPI
Honorary Treasurer
Andrew Taylor is Director (Head of Planning) at Countryside Properties and leads the company's strategic planning function. Before joining Countryside, Andrew was Head of Planning at Barratt Homes Eastern Counties and prior to that spent over 18 years in planning authorities in the south east of England. He has experience of both urban and rural planning from small scale exception needs housing to master planning new settlements, major town centre redevelopments and international airport expansion. Andrew chaired the RTPI Board of Trustees for 4 years to December 2016 and helped steer the Institute through probably its most challenging period in recent years. Andrew took on the role of Hon. Treasurer in January 2017 and continues on the RTPI's General Assembly.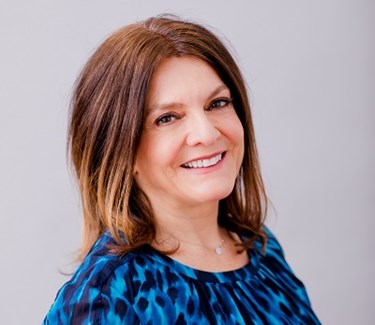 Bernadette Hillman LARTPI
Honorary Secretary and Solicitor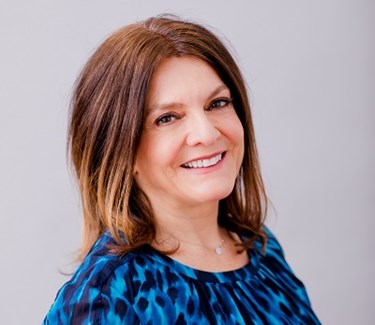 Bernadette Hillman LARTPI
Honorary Secretary and Solicitor
Bernadette is a Planning Solicitor. She is also Senior Planning Counsel at Asserson. She has served as a legal member of the GA since 2008 and was on the Conduct and Discipline Panel 2009- 2015. She is Honorary Solicitor to the RTPI and sits on the organisation's Board of Trustees. She is an Assessor to the Law Society's Planning Accreditation Panel and was voted Planning Woman of Influence 2017 by "The Planner". Bernadette offers specialist advice and representation on all aspects of planning and licensing, including planning and enforcement appeals and judicial review.
Presidential Team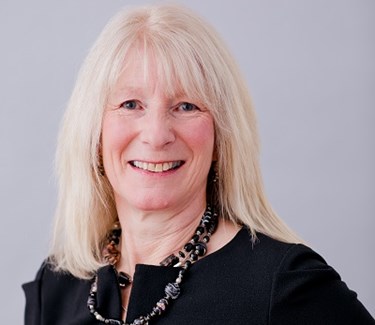 Sue Manns FRTPI
Immediate Past President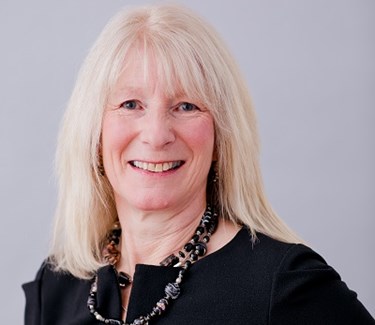 Sue Manns FRTPI
Immediate Past President
Having studied Town and Country Planning as a Postgraduate at Manchester University, Sue started her career at Birmingham City Council. She then moved to academia as a senior lecturer in planning law and practice at the University of Central England, before returning to the public sector as Head of Planning and Transport at Advantage West Midlands. In 2005 Sue joined Arup where she led their Midlands Planning, Policy and Economics Business, followed in 2009 by a move to become National Planner for the RTPI Planning Aid England. In 2011 Sue moved to the Pegasus Group as a Regional Director and since 2018 has run her own practice which specialises in strategic advice on community engagement and consultation in relation to development projects. She is a visiting lecturer at Birmingham University, a Fellow of the RSA and RGS and is RTPI Immediate Past President.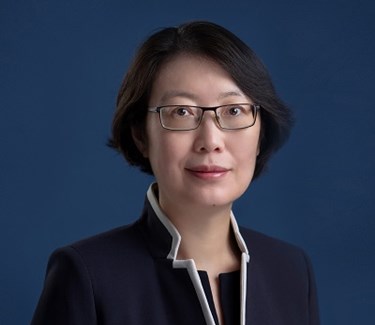 Wei Yang FRTPI
RTPI President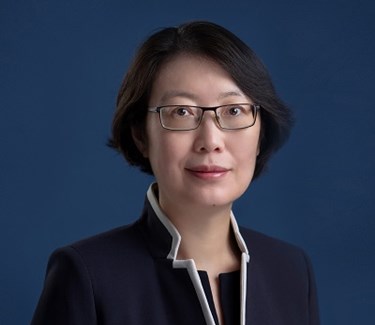 Wei Yang FRTPI
RTPI President
Wei Yang FRTPI FAcSS MCIHT is the President of the Royal Town Planning Institute for 2021. She is a lead figure in researching, promoting, and implementing 21st Century Garden City approach worldwide.  Wei is the Founder of Wei Yang & Partners, an award-winning master planning firm in London. Actively promoting joined up thinking between different professionals, Wei is a Fellow of Academy of Social Sciences, an Independent Trustee of the Landscape Institute, a board member of the British Library, and a Board Trustee of Milton Keynes City Discovery Centre.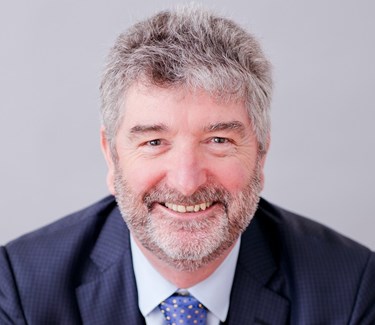 Ian Tant MRTPI
Immediate Past President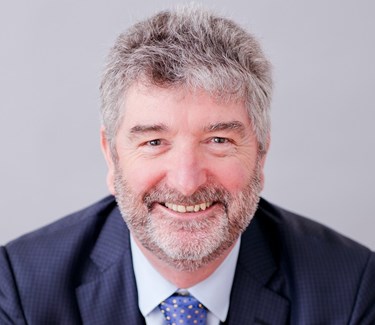 Ian Tant MRTPI
Immediate Past President
Ian Tant is a freelance consultant, offering strategic advice to land promotion and development companies and to Local Enterprise Partnerships. First qualified in Environmental Sciences, Ian trained in Town and Country Planning at the University of Manchester, starting work in local government with district councils in Hertfordshire and Berkshire. He worked for Barton Willmore, one of the UK's leading planning consultancies, from 1986 – 2016 where he was an Equity Partner 1990 - 2016 and Senior Partner 2004 – 2015. He was elected to the RTPI General Assembly for 2014-15 and to the Board from 2016.
Trustees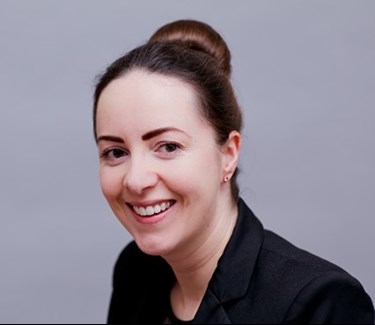 Lucy Seymour-Bowdery MRTPI
Corporate Trustee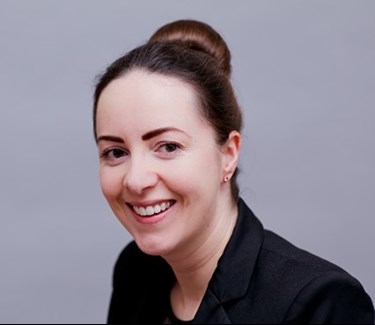 Lucy Seymour-Bowdery MRTPI
Corporate Trustee
Lucy Seymour-Bowdery is a Team Leader at the Ministry of Housing, Communities and Local Government (MHCLG) where she specialises in developer contributions. Before Lucy joined MHCLG she was a Senior Planner at West Sussex County Council. Lucy was the Trustee for Young Planners for four years before her election to Corporate Trustee.  In 2015-2016 Lucy was Chair of the South Coast Young Planners' Network and chaired the organising committee for the Young Planners' Conference in Southampton, which was shortlisted for an Association Excellence Award.  Lucy is currently Chair of the Nomination Sub-Committee and Vice-Chair of the International Committee.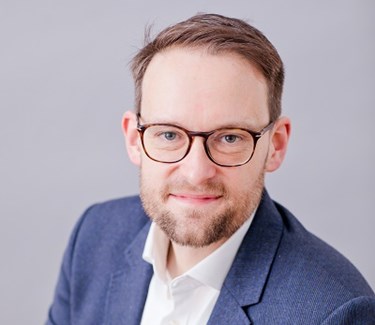 Tom Venables MRTPI
Corporate Trustee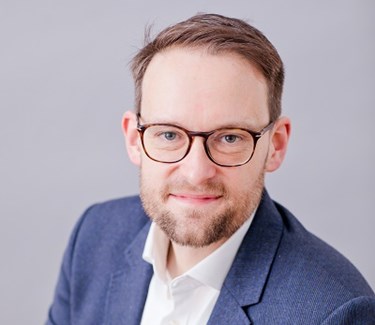 Tom Venables MRTPI
Corporate Trustee
Tom is Planning Director at Prior+Partners with extensive experience strategic planning and regeneration projects in the UK and overseas. At Prior+Partners Tom leads a variety of commissions advising public and private clients on urban strategies, spatial planning and the development of sustainable urban masterplans. He has led the production of a number of Local Plans, major planning applications and has extensive experience in stakeholder and community engagement. Recent projects include the Jeddah Plans, Dubai 2020 Master Plan, Ebbsfleet Garden City Framework Masterplan and the Kent and Medway Growth and Infrastructure Framework.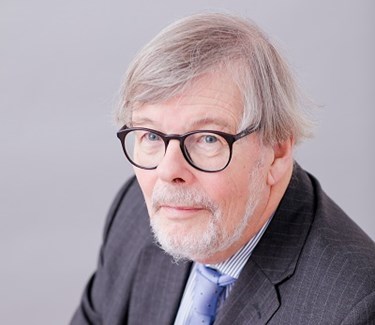 Prof Tony Crook, CBE FAcSS FRTPI
Corporate Trustee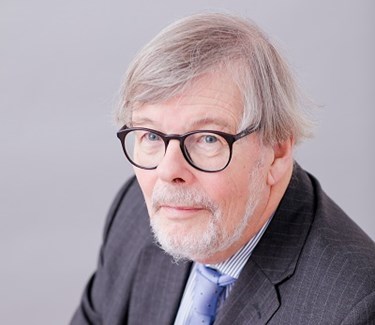 Prof Tony Crook, CBE FAcSS FRTPI
Corporate Trustee
Tony Crook is former Senior Pro-Vice Chancellor of The University of Sheffield and Emeritus Professor of Town & Regional Planning. He is Deputy Chair of the Orbit Housing Group; director of a regional house- builder, and chairs working groups of the Academy of Social Sciences. Recent former roles include: member of Northern Housing Commission; independent chair of the review of governance in Rotherham; chair of Shelter Trustee Board;; Coalfields Regeneration Trust trustee; Academy of Social Sciences council member; Sheffield Homes Ltd chair; and Lloyds Banking Group Housing Commission member. His current research includes private renting and planning obligations. His latest books are 'Private rental housing: comparative perspective' (Edward Elgar) and 'Planning Gain: providing infrastructure and affordable housing' (Wiley Blackwell), the latter winning the 2016 RTPI Research Excellence Award.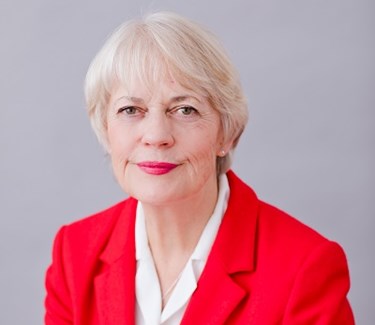 Janet Askew MRTPI
Corporate Trustee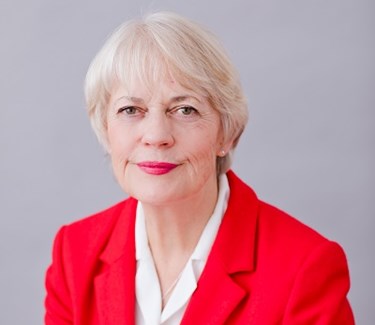 Janet Askew MRTPI
Corporate Trustee
Janet Askew was the President of the Royal Town Planning Institute in 2015. Over a forty-year career, she has worked as a planner in the public and private sectors, and in academia, currently holding the post of Visiting Professor in Planning Law at Ulster University in Belfast. She is the 2018 chair of the RTPI's International Committee, and she represents the RTPI on the European Council of Spatial Planners. She holds the Honorary International Professorship in Planning Law at the National Taipei University of Technology in Taiwan, as well as being an invited member of the International Platform of Planning Law Experts.
John Powell
Independent Trustee
John Powell
Independent Trustee
John Powell is a commercially focused, Big 4 trained, Chartered Accountant with extensive back-office (IT, HR, logistics and company secretarial) financial and operational transformation experience, covering all phases of the business-cycle from start-up right through to managed closure. After spending roughly the first quarter of his professional career in "blue-chip" public practice (PwC and EY, audit and management consultancy) and the middle half in industry and commerce (largely international, customer-facing, consumer electronics) board-level roles, the last dozen or so years have been spent engaged in a range of positions in the not-for-profit sector (recognised by being awarded the ICAEW Diploma in Charity Accounting - DChA), predominantly at SMT level.
John Fenna
Independent Trustee
John Fenna
Independent Trustee
John Fenna is Head of Marketing, Communications & Digital at Tavistock Relationships, a social enterprise with academic status, internationally renowned for delivering and developing advanced practice, training, policy and research in therapeutic (and psycho-educational) relationship support. His previous roles include being Head of Marketing & Service Development at Action for Children and Marketing Director at Clarion Events, where he spent nearly 10 years working on large international exhibitions in fields as diverse as Gaming, Antiques, Defence and Security. John holds the Advanced Certificate in Marketing from the Chartered Institute of Marketing and recently passed the Google Squared digital marketing qualification with distinction.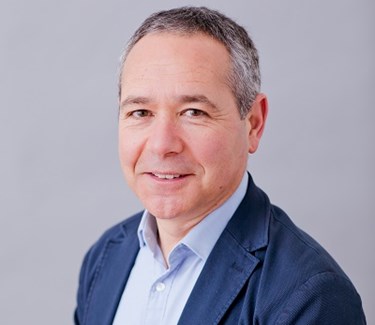 Stefano Smith, FRTPI
Trustee for Scotland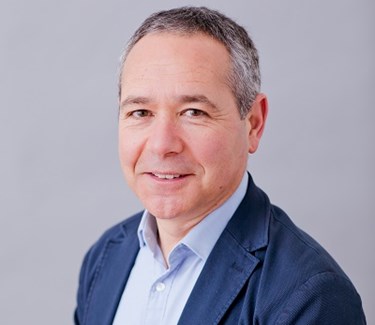 Stefano Smith, FRTPI
Trustee for Scotland
Stefano is a commercial and pragmatic development planner with a strong customer focus. He has over 30 years of UK professional experience of managing multi-disciplinary teams within  planning, environmental, design and engineering consultancies. He is the Founding Director of Stefano Smith Planning – an independent planning consultancy established in 2019. He has extensive experience in providing development planning and project management services in the environment, infrastructure, energy, commercial, industrial, housing and mixed-use sectors. He has specific experience in statutory planning (including approvals & consents and expert witness), sustainability, regeneration, master planning & urban design, consultation & engagement strategies & tools, development economics and urban analytics. He is an Expert on the Westminster Government's High Streets Task Force set-up in 2020. He has successfully advised, negotiated and delivered complex land development and infrastructure projects of a range of sizes. He has been intrinsically involved in the evolution of the Planning (Scotland) Act 2019 participating in various Scottish Government workshops. He is currently a member of Scottish Government's Transformation Programme: Development Planning. He is a regular member on research & advisory panels, including Scottish Government research on the infrastructure levy (2017) and the value, impact and incidence of developer contributions (2020/2021). He has been an external practitioner on Heriot-Watt University's Final Year Planning & Property undergraduate degree course.
Stefano is an RTPI Board Trustee for Scotland, Chair of the Education and Lifelong Learning Standing Committee and Vice-Chair of the Audit Committee, as well as a member of the RTPI Scotland Executive Committee and past RTPI Scotland Convenor.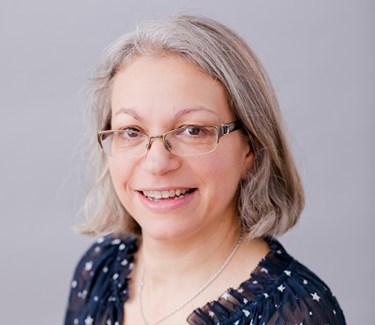 Meeta Kaur
Corporate Trustee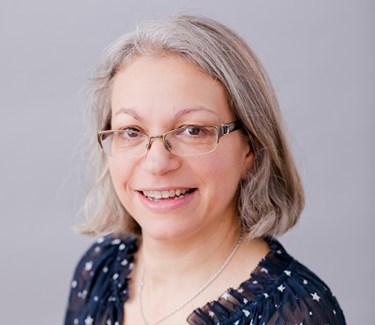 Meeta Kaur
Corporate Trustee
Meeta is a chartered town planner and a UK qualified planning solicitor. She is a founding partner of Town Legal LLP, the boutique planning law firm, and before joining Town, Meeta was a planning solicitor at city law firm King and Wood Mallesons (formerly SJ Berwin) and prior to that a planning officer at Westminister Council. She has experience of dealing with a wide range of development schemes of all types and scale, up to and including urban extensions. However, her specialism is large scale mixed-use redevelopment and regeneration schemes, both in London and across the country. She regularly advises on all aspects of planning and associated issues such as highways, compulsory purchase, CIL, heritage, affordable housing and scheme viability, development plans, judicial review, planning appeals. Meeta has been involved with the RTPI at both a regional and national level for over 20 years and is a past chair of RTPI London. She is also currently chair of the Membership and Ethics Committee, one of the RPTI's standing committees.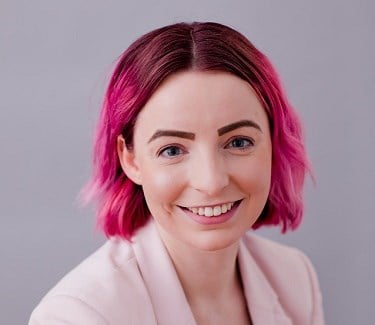 Laura Archer
Junior Vice-chair South East RMB and Trustee for Young Planners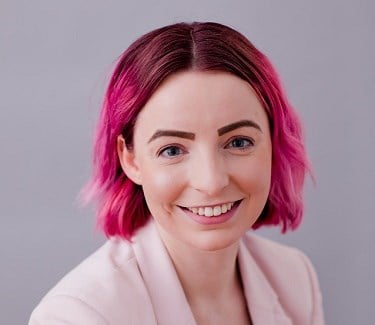 Laura Archer
Junior Vice-chair South East RMB and Trustee for Young Planners
Laura is a Planner at Barton Willmore based in their Southampton office and has a range of experience consisting of large infrastructure projects, planning appeals and residential developments. Laura is currently RTPI South East Young Planner of the Year, Chair of the South Coast Young Planners Network, a committee member for Solent Women in Planning and an ambassador for IEMA Futures. For 2020, Laura was elected as the RTPI Young Planner Trustee. Her main interests at work are community engagement, environmental impact assessments and digitalising the planning process. Outside of work Laura is a girl guide leader, part of a choir, and enjoys a long walk or bike ride - whatever the weather!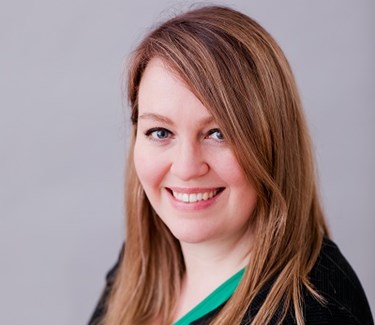 Rebecca Dewey
Junior Vice Chair & Chair of Regions & Nations Panel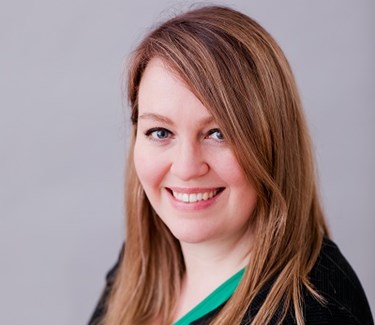 Rebecca Dewey
Junior Vice Chair & Chair of Regions & Nations Panel
Rebecca is a chartered planner with over ten years of experience in consultancy, local authority and client-side roles. She works for WSP | indigo as an Associate Director in Birmingham. Rebecca has held roles on the North West RMB since 2018, as General Assembly representative and more recently Ex-officio, whilst supporting the RAC's Education, CPD and Awards task groups. Prior to this, Rebecca worked in Manchester and London, and volunteered with the London region as Young Planner and later as Honorary Secretary. She has a passion for nurturing the next generation of property professionals, through university liaison and mentoring colleagues. As recognition, she was awarded the 2016 Rising Star in Property Award, which supports the future pipeline of female leaders. Rebecca was elected to the RTPI Board of Trustees for 2020-2022.