Date
06 July 2022 at 01:00 PM - 04:00 PM
Venue
Somerset County Cricket Club, St. James Street, Taunton, Somerset, United Kingdom, TA1 1JT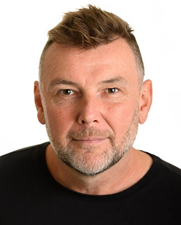 Join us for our inaugural Summer New Members Reception and Award Ceremony.

Joined by our RTPI President Tim Crawshaw, and RTPI CEO Victoria Hills, this networking and social event will be open to all members. It will be a multi celebration of not only new Chartered members in the region including new fellows, Associate and Honorary members, but we will also take the opportunity to update you on local member activities and thank our volunteers who make this all possible.
We will also showcase our RTPI Awards for Planning Excellence finalists in the South West and announce the winners of the Best Project, Best Plan, Small Consultancy of the Year, Head Planner of the Year, Young Planner of the Year and the RTPI South West Chairs Award.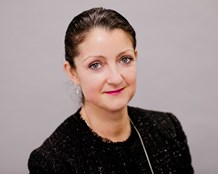 These awards highlight exceptional examples of how planning and planners have a positive impact on our quality of life in creating exceptional places and protecting our environment. 
We look forward to you joining us to learn, celebrate, and network in an inspiring setting where hard work and training leads to success.  


Booking
New Chartered Members since January 2021, South West Entrants into the RTPI Awards for Planning Excellence and other invited guests will all recieve an email invitation and do not need to book via the website.
All RTPI Members, if you would like to join the celebrations and attend this event then a limited number of tickets are available. You will need to book via the online booking link below.
Enquiries to [email protected] 


We are grateful to our sponsors for supporting these events

Stantec are delighted to be sponsoring the 2022 RTPI South West Summer Reception and Award Ceremony. We are looking forward to celebrating and highlighting the accomplishments and achievements of the planners across the region who make a difference to their communities and environments every day. We believe it is important to mark the achievements of the recently elected chartered members and to acknowledge their hard work to becoming chartered. We also want to show our appreciation to the volunteers who give up their time to act as the South West regional activities committee and the events they deliver so successfully. Furthermore, we are looking forward to honouring the winners of the Awards for Planning Excellence for the positive impact they have on their local communities. Stantec have a passion for creating strong and vibrant communities. Communities are fundamental. Whether around the corner or across the globe, they provide a foundation, a sense of place and of belonging. That's why at Stantec, we always design with community in mind.

Stride Treglown are delighted to continue our sponsorship of the South West RTPI Awards for Planning Excellence in 2022. The quality of the diverse submissions we have seen in recent years continues to demonstrate the importance of the input of planners have in the development process and, in particular, the ability to influence projects which involve the creative re-use of sites.
The Ashfords Planning Team are delighted to sponsor the RTPI South West Summer Reception.  We hope to see many familiar faces there, and share stories and experiences of interactions with the planning system over the last few years. It has taken us all rather by surprise just how busy that time has been and how in demand planning services of all kinds, whether legal, planning consultancy, ecology and so on have been. A significant part of the team's work at Ashfords is for our public sector clients, and so we have seen how pressures have increased, with expectations from those using the system often being that decisions should be made more quickly then ever. Despite that, the commitment to good planning remains, supported by the RTPI SW and the events they run. These are needed more than ever as the constant flow of challenges – phosphates/nutrients, further reforms of CIL and s106, the list goes on – continues, as do the changes. We hope that we can continue to support you in navigating those challenges.