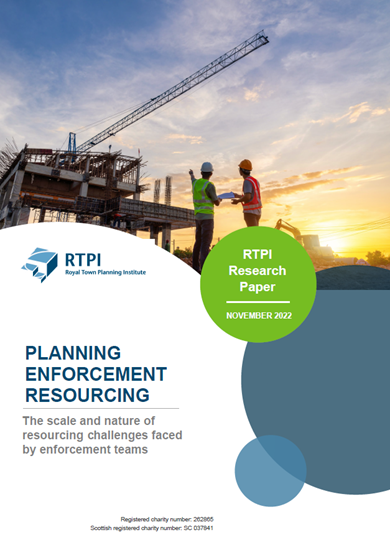 This research was requested by the Department of Levelling Up, Housing and Communities with the aim of attaining a clearer understanding of what is currently happening on the ground with planning enforcement.
The research highlights a crisis in planning enforcement with unmanageable workloads and insufficient staff, leading to an inability to meet public demand. It's based on the results of an RTPI survey of 103 local authorities. The stark results show almost 90% of councils experiencing an enforcement backlog, perhaps unsurprising given the wider context of a 43% decrease in net expenditure on local authority planning since 2009/10. The report highlights a system that is falling apart with 80% of survey respondents reporting that there simply aren't enough officers to carry out the workload. 
The report examines how local authorities recruit and organise enforcement teams. It explores resourcing within the service including the number of staff available and the workloads they have to manage. It also focusses on how a lack of resourcing impacts case numbers, staff morale, response times and legal advice. Finally, it investigates the service which is provided to the public and looks at the capacity of enforcement teams to proactively monitor compliance, how they deal with people repeatedly carrying out serious unauthorised development and whether they are able to take direct action to resolve breaches.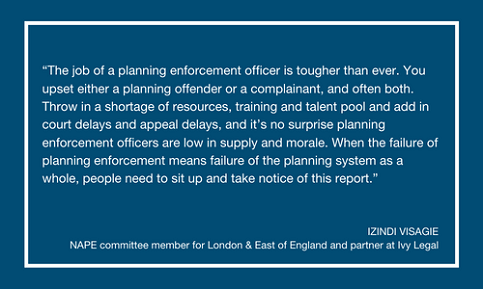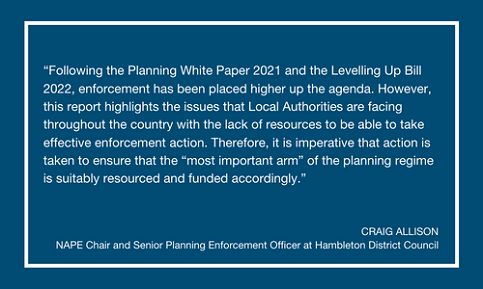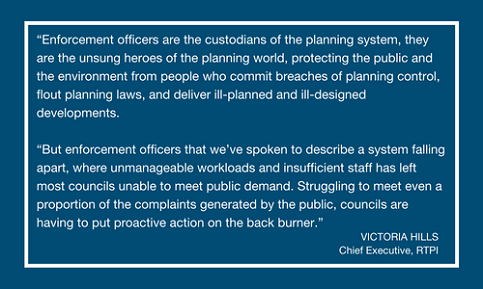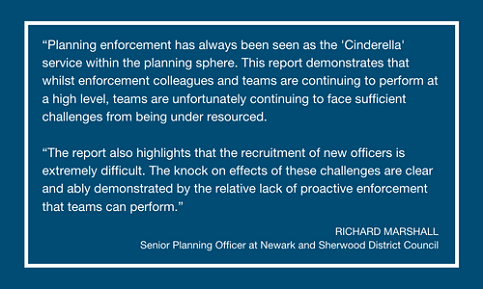 Other content you might be interested in