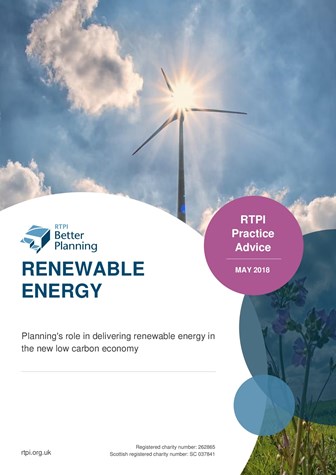 This advice demonstrates planning's role in delivering renewable energy in the new low carbon economy. Through examples like Wales's first large-scale battery storage scheme, Siemens offshore turbine manufacturing plant in Hull and Scotland's marine plan, the note shows that at a strategic and local level, planning is vital in identifying suitable developments, empowering key stakeholders, and enabling local communities to deliver affordable renewable energy networks.
The UK's commitment to reduce carbon emissions is expected to continue post-Brexit. At the core of the transition to a low carbon economy will be the large-scale deployment of renewable energy schemes. Renewable energy production is also a crucial component of the wider UK Industrial Strategy. At a strategic and local level, planning will be crucial to identifying, developing and approving suitable developments. It will act as the regulatory catalyst to form public sector networks and commercial partnerships whilst facilitating meaningful community involvement.
This practice advice note demonstrates how proactive planning can help deliver renewable energy projects on the ground, outlining key policy initiatives and highlighting good practice case studies throughout England, Scotland, Wales and Northern Ireland.
Download the full report here.

For more information contact [email protected]