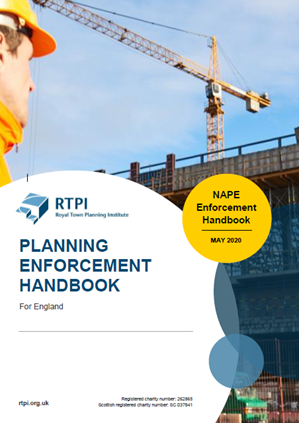 Parliament has given Local Planning Authorities (LPAs) the primary responsibility for taking whatever enforcement action they consider necessary in the public interest in their area.
The aim of this handbook is to guide planning enforcement officers in England towards correct decisions, whether this be taking formal enforcement action or taking no action at all. Whatever the decision, there must be an auditable trail of officers' actions; based upon the law, government guidance and the evidence available.
The Handbook is not written as a substitute for official publications, nor does it give hard and fast rules or specific legal advice. It is not a substitute for formal training or in-depth research, discussion and consideration of what can be complex issues.
Other content you might be interested in