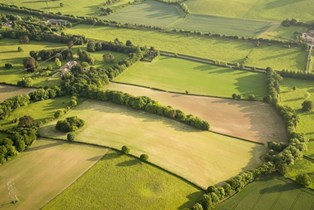 About the research
Rural communities in the UK and Ireland are facing many challenges in the 2020s. This project will seek to address how rural planning will need to change to deal with these challenges, as well as how rural communities can meet policy and practice objectives for achieving sustainable development.
The purpose of this project is to identify and examine the challenges facing rural communities throughout the UK and in Ireland in the 2020s. The final report will provide guidance and recommendations regarding the legislative, policy and process changes that will be required in each UK nation and in Ireland to ensure rural communities and local authorities are equipped to meet these challenges.
Current status of the research project 
This tender has now closed and the consultant team has been appointed. The team held a number of roundtable workshops in February and March 2022 with rural experts from throughout the UK and Ireland. These roundtables explored a variety of themes, including:
Rural Housing and Community Change
Community-led and Neighbourhood Planning
Agricultural Transitions
Ecosystem services, Green Infrastructure and Nature-based Solutions
Transport and Connectivity
Tourism and the Rural Economy
The issues affecting rural communities in these thematic events were also explored in a nation-specific context, with additional roundtables for each nation - covering Ireland, Northern Ireland, Scotland, Wales, and three English regions (NE, NW and SE).
Following the conclusion of these roundtable workshops, the consultant team are now undertaking case studies and preparing a draft report.
If you have any queries about the project, please contact [email protected]
Other content you might be interested in