How can the Development Consent Order (DCO) process be strengthened to better support the delivery of Nationally Significant Infrastructure Projects (NSIPs)?
This is precisely what the research team at UWE are looking at as part of Project Hindsight.
One of the key intentions of the 2008 Planning Act was to speed up the delivery of NSIP's, with projects over specified thresholds being granted via DCO's. With some NSIPs now operational, and a substantial number in the construction phase, it is now timely to consider how effective DCO's are in supporting delivery: the journey from consent, construction and through to ongoing operation.  
This research is commissioned by the National Infrastructure Planning Association from the University of the West of England and the University of Sheffield. It is specifically focused on practitioner's experiences of this post-consent delivery phase.
Through detailed survey work, six in-depth case studies, and discussion with a wide range of bodies engaged in the NSIP process, the research team is looking at a wide range of issues faced at implementation, with the intent to explore how the DCO process could be strengthened to better support delivery.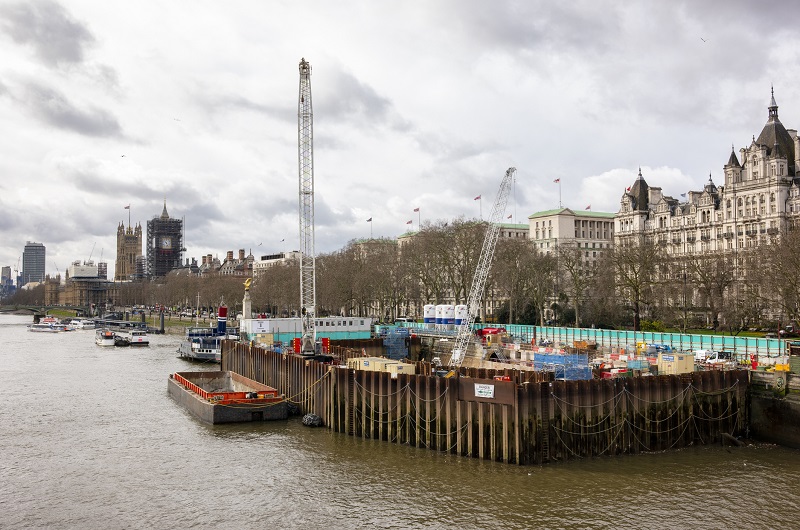 The Thames Tideway tunnel under construction - a nationally significant infrastructure project  
There is very little pre-existing research on project implementation and the impact that a planning consent has on this stage. This fills an important knowledge gap and is not only of significance to the planning profession, but to those in Government currently focused on the NSIP reform process, and to project promoters and their consenting and delivery teams.
Issues emerging are about: 
Balancing the detail needed to secure consent, whilst enabling some details to be resolved at delivery 

Effective use of routes to flexibility 

The right point for effective contractor engagement 

How the change management process can be handled positively  

The impact of changes not pursued  

What makes for a constructive relationship with important third parties (with both positive and negative experiences represented here). 

This project will complete later this year, with outputs available in the summer of 2023.
Please note that on 23 February 2023, following the recording of this interview, the government published its NSIP Action Plan, which can be viewed here.