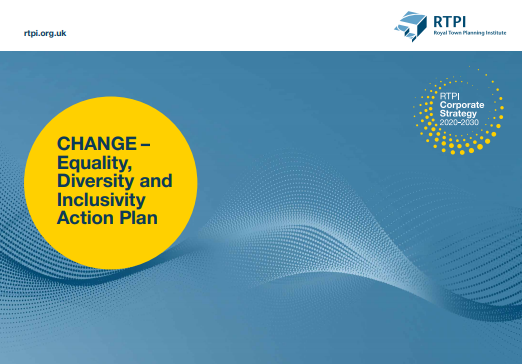 The RTPI has launched a 10-year action plan – CHANGE - to make the planning profession more diverse and inclusive.
It directly aligns with our recently published Corporate Strategy 2020-2030 which sees Equality, Diversity and Inclusivity as one of four integrated Pillars.
CHANGE was developed by specialist diversity and inclusion consultancy Brook Graham, who found that while the RTPI performs 'above average' in terms of equality, diversity and inclusivity when compared to others in the built environment sector, there is still much to do.
This bespoke action plan will help guide both members and employers to work to achieve a more balanced profession.