Today's Queens Speech announced a 'Levelling Up and Regeneration Bill', the first primary legislation designed to support delivery of the Government's levelling up missions and bring forward the remaining planning reforms still under consideration.
These two areas of policy will be combined because – in the words of a White Paper published earlier this year - "a strong planning system is vital to level up communities across the country and give them a say in how their land is used and where beautiful, sustainable houses are built."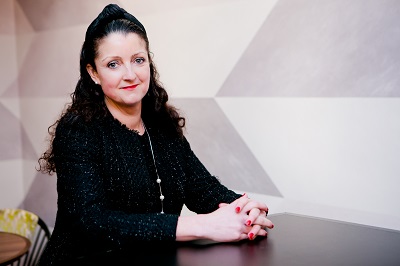 In response to the speech, Victoria Hills, Chief Executive of RTPI, said:
"We welcome government recognition that a strong planning system will be essential to levelling up. We hope that such a system will help communities better shape the places they live, work and enjoy.
"Our members stand ready to support the Department for Levelling Up, Housing and Communities to develop a system. But, if we're going to achieve the overall ambitions of Levelling Up and regeneration, we need to ensure we're building the right home in the right places.
"It is essential that any reform comes forward as soon as possible to help prevent further delays. It is also key that all local areas have an up to date local plan, are sufficiently resourced, and open to a dialogue with their local communities, including businesses and residents current and future."
The RTPI has consistently argued that well-resourced planners can make a unique contribution to levelling up missions like increasing living standards and home ownership, cultivating pride in place, improving transport infrastructure and population health and strengthening local leadership.
Planners will be particularly interested in key elements of Government's plan to improve how new communities are built, known by the acronym 'BIDEN': beauty, infrastructure, democracy, environment and neighbourhood.

Recent press reports suggest that the new bill is expected to:  
Introduce a new infrastructure levy that councils can use to subside affordable housing other important amenities that new communities need. We recently explored these reforms and our recommended principles here 


Consider local housing delivery targets with greater sensitivity to local challenges and evidence


Enable street votes that give local residents more of a say about design codes impacting their neighbourhoods and the naming of streets. See our recent research on design codes here 


Support SME developers with a fast-track application category and planning fee exemptions


Maintain high streets by offering shops that have been vacant to community, leisure and other groups
The RTPI will continue to influence Government, officials and parliamentarians based on our member's experiences, our expertise and timely research to help shape these planning reforms which are more limited in scope than previous attempts to reform the planning system.

Alongside the bill's journey through parliament, we'll also be advocating for the most important omissions from recent announcements, including:
Public investment in our planning system so that planners are sufficiently resourced to deliver the ambitions of levelling up and ensure that residents and businesses can access the public services and infrastructure they need to thrive


Re-introducing hybrid online and in-person council planning meetings that created new opportunities for residents and communities to engage in the planning process during the pandemic


Address the longstanding concerns we have about the extension of permitted development rights that risk poorly designed housing and planner's ability to deliver mixed and efficient land use


Supporting strategic planning to align development with environment sustainability, health, transport and other public goods
Follow the RTPI's website and our twitter, linkedin and facebook channels to follow our progress.