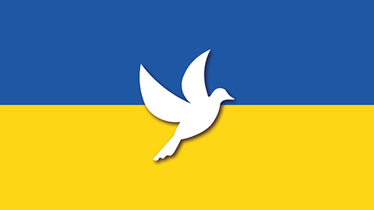 The thoughts of the RTPI are firmly with the people of Ukraine. About 1,400 of our members live and work outside of the UK and Ireland in over 80 countries around the world. As an international organisation we will do our best to identify and support any members in need of assistance. We are already looking into whether any members in and around Ukraine require our support and we will do what we can to help.
The world is currently witnessing the highest levels of displacement on record with 82 million people forced from home due to natural disasters, conflicts and other causes. Unfortunately, with the conflict in the Ukraine that number is now rising every day. As an institute we have a strong record in supporting people through our policy work in terms of looking at how planning expertise can be used as a humanitarian response to displacement.
Yet in this instance what we do as individuals is just as important as what we do as an organisation. We know there are lots of different ways to help. For example, our Chief Executive Victoria Hills has offered to host a Ukrainian refugee. "I feel so helpless watching the war in Ukraine", says Victoria, "but we have a home and we'd happily take in a refugee tomorrow. Like many people I feel I can't do much, but I can do something, I can do it easily and I can do it tomorrow."
Many of our members and colleagues are also looking at what they can do on a personal level, just in the same way as organisations are forming their own responses. The RTPI are supportive of this collective effort by governments, charities, businesses, and ultimately ordinary people who are making a stand.
The conflict in Ukraine has implications that stretch way beyond its borders and its impacts and outcomes will be long lasting. We know that planning will have a role in helping to rebuild communities and in supporting those displaced by war. As a profession we will use our influence to make a difference, and as an institute we are humbled by the collective response of the world to a conflict we hoped and thought we'd never see.
How to donate
If you are looking to donate through a Government recognised channel, you can do so through the Disasters Emergency Committee where every pound donated by the UK public is being matched by the UK government through its Aid Match scheme up to the value of £20 million.


Another organisation helping on the frontline is World Central Kitchen. Working at a 24-hour pedestrian border crossing in southern Poland, WCK began serving hot, nourishing meals within hours of the initial invasion and are now set up at eight border crossings across the country. Additionally, they are supporting local restaurants preparing meals in eight Ukrainian cities including in Odessa, Lviv, and Kyiv.


There are also more informal ways to donate with some Ukrainian restaurants in London asking for donations of supplies.